When I first started to use Illustrator, to polish up my skills I turned to what was my constant source of inspiration in my work; music!
Music and art are so intertwined so it felt poetic to utilise it to hone and improve my skills and whenever I have a period of reflection and creative freedom, I like to return to that and create my own personal versions of some of the music that I have been utilising as a soundscape, background, inspiration and anything else for my creativity.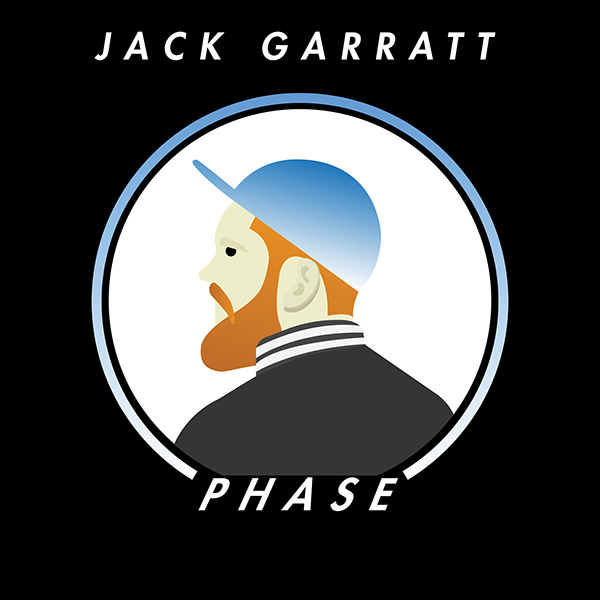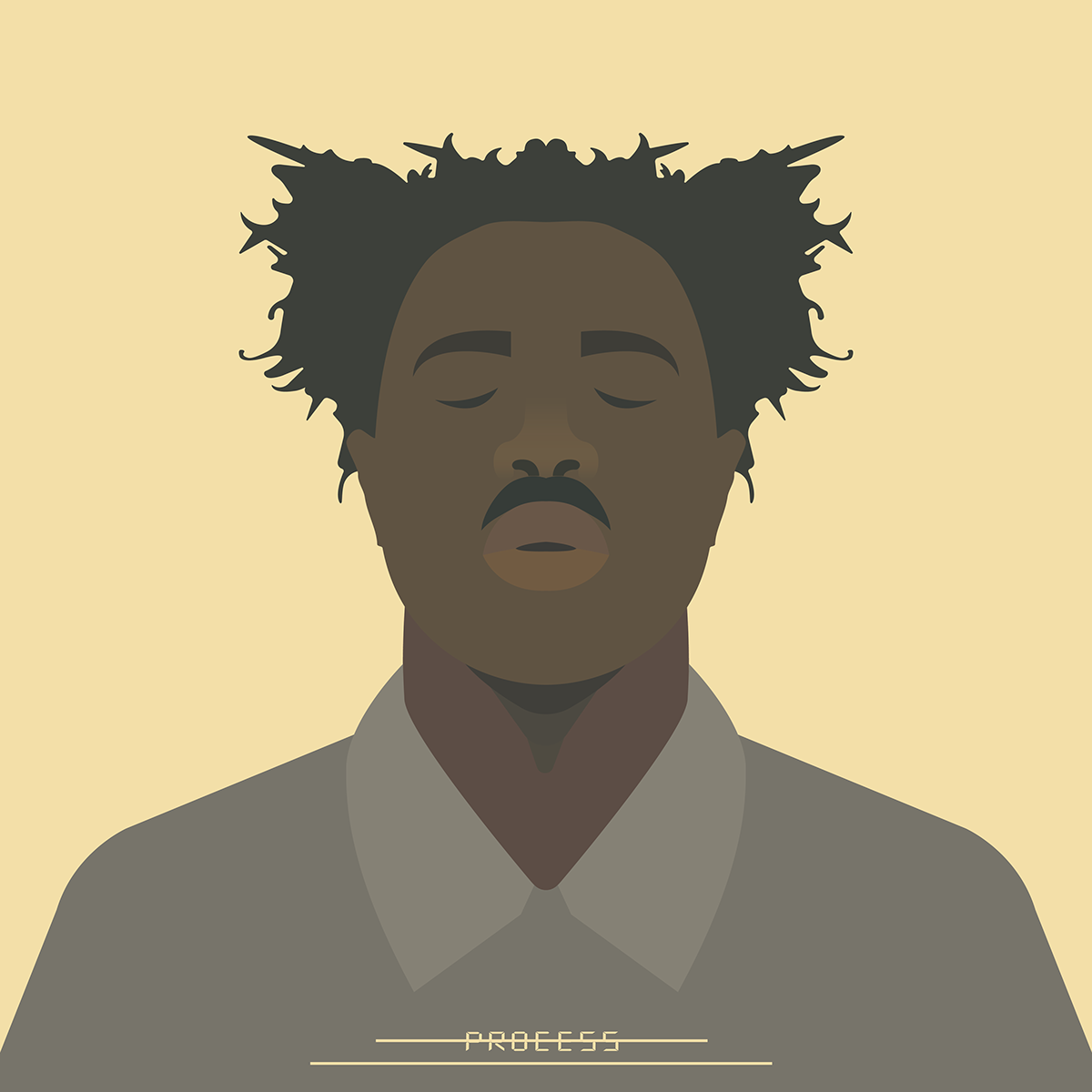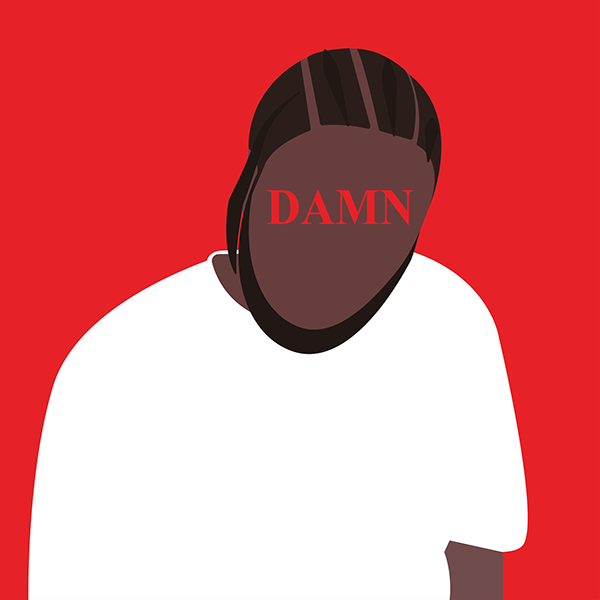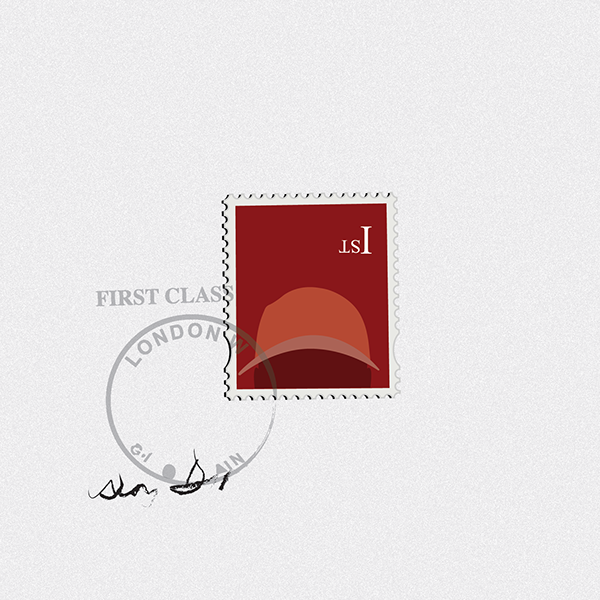 These were the first batch of artworks created back during my first foray into Illustrator and I like to be able to have them to look back at. Seeing the progress and developments that I have made are a great reminder of the potential that I still have and the growth that there still is to come. Being able to have a sandbox for exploration and experimentation within design is so crucial.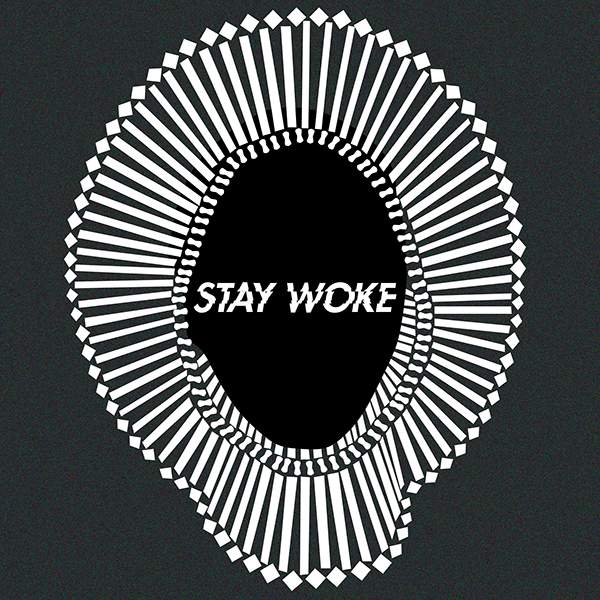 Childish Gambino's 2016 album Awaken My Love! was one that really stuck with me once it released. The art on the cover and surrounding the album as a whole was so interesting to me and I knew I had to do something for it. Taking some of the most renowned lyrics from the biggest song I created this artwork for it, and ended up including it on my Redbubble shop. Since then, I've been able to tell it on t-shirts, phone cases, cushions and a number of stickers.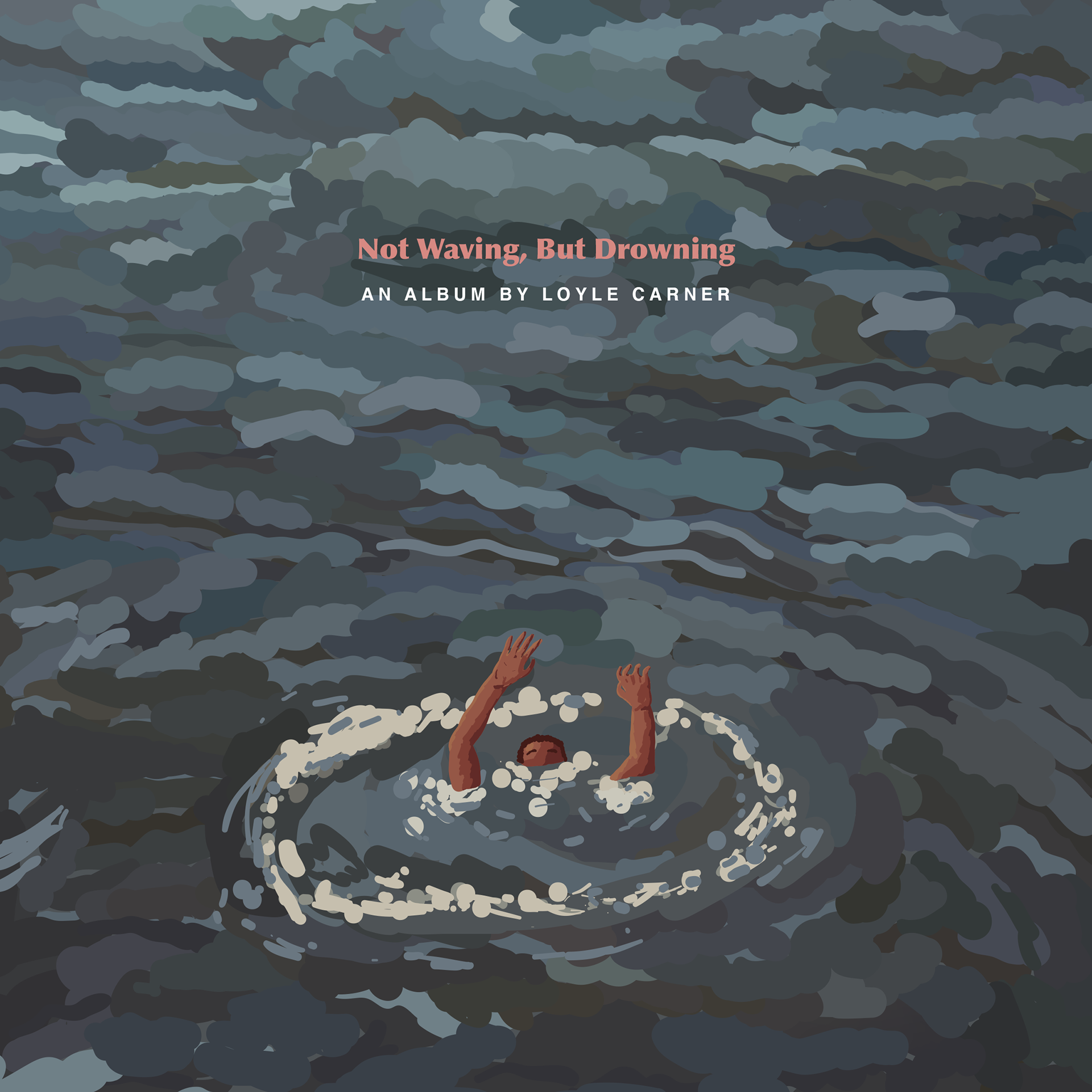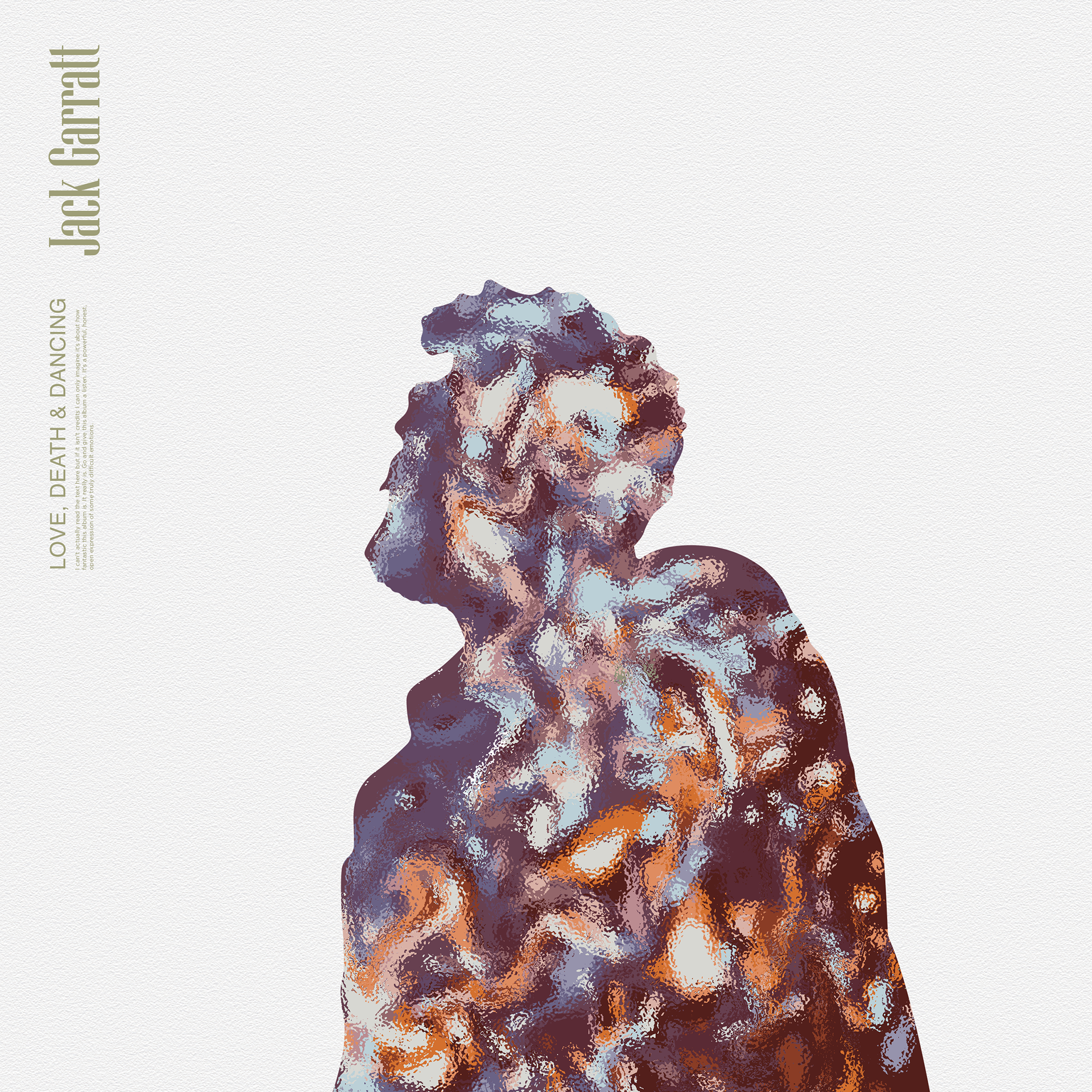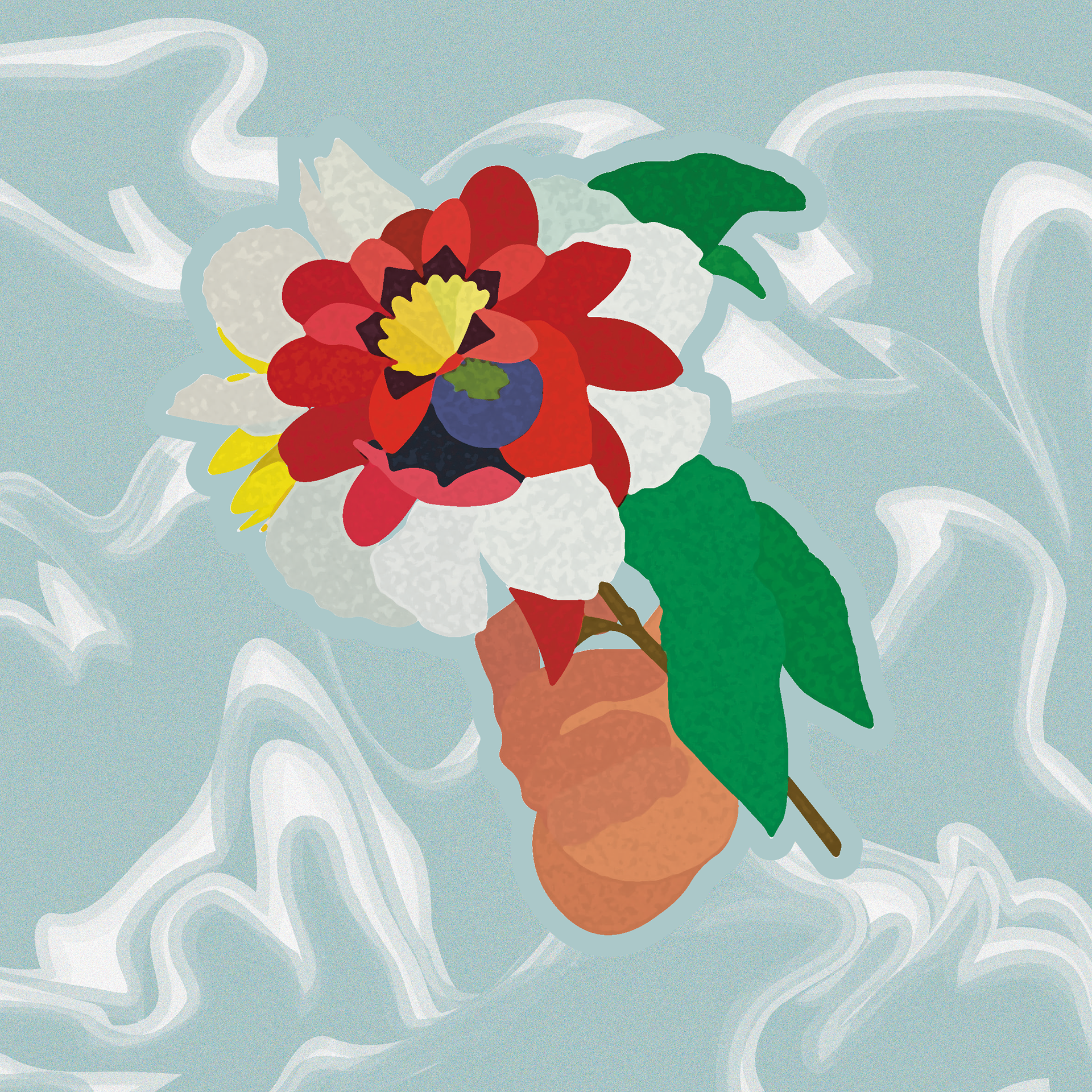 In the lockdowns and furloughs of the joy of 2020, I was left listening to a lot more music than I previously had and also spending more time appreciating the artistic explorations of album artwork and how the visuals of albums are created. In particular, Jack Garratt's Love, Death & Dancing was released in volumes with similarly styled but unique visuals to each one. Seeing the creative processes that went into the creation of each one gave me a more foundational appreciation to what can seem like a passing artwork.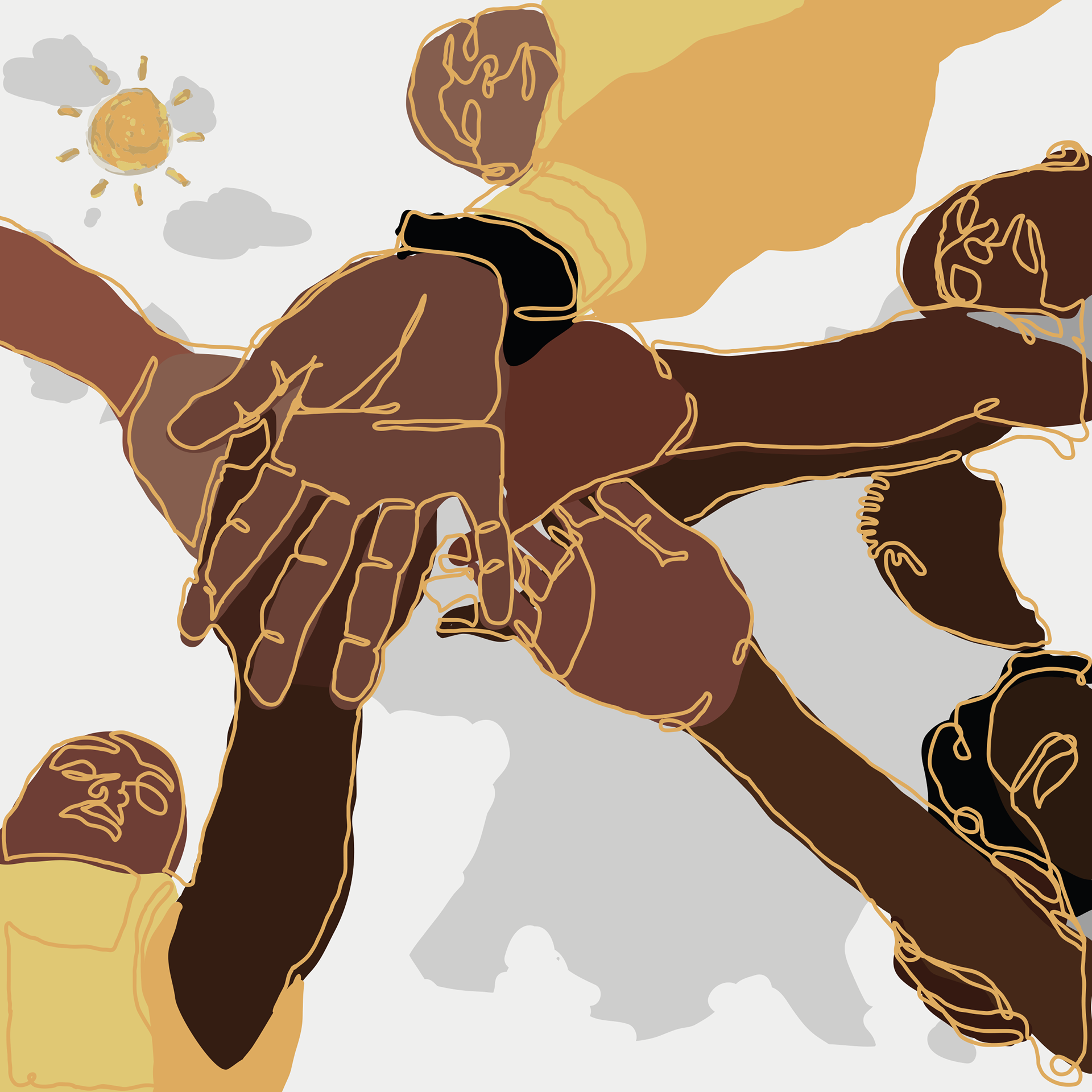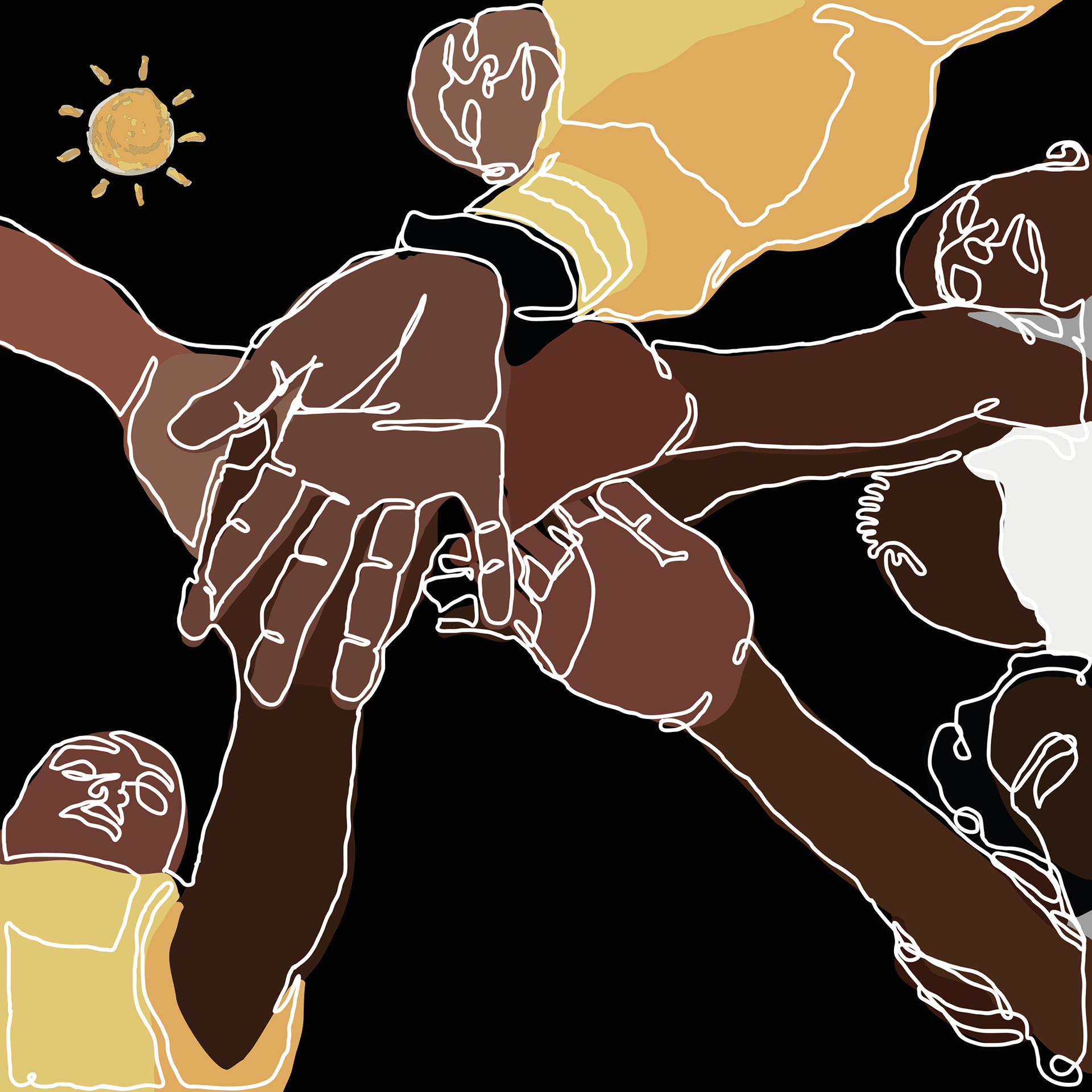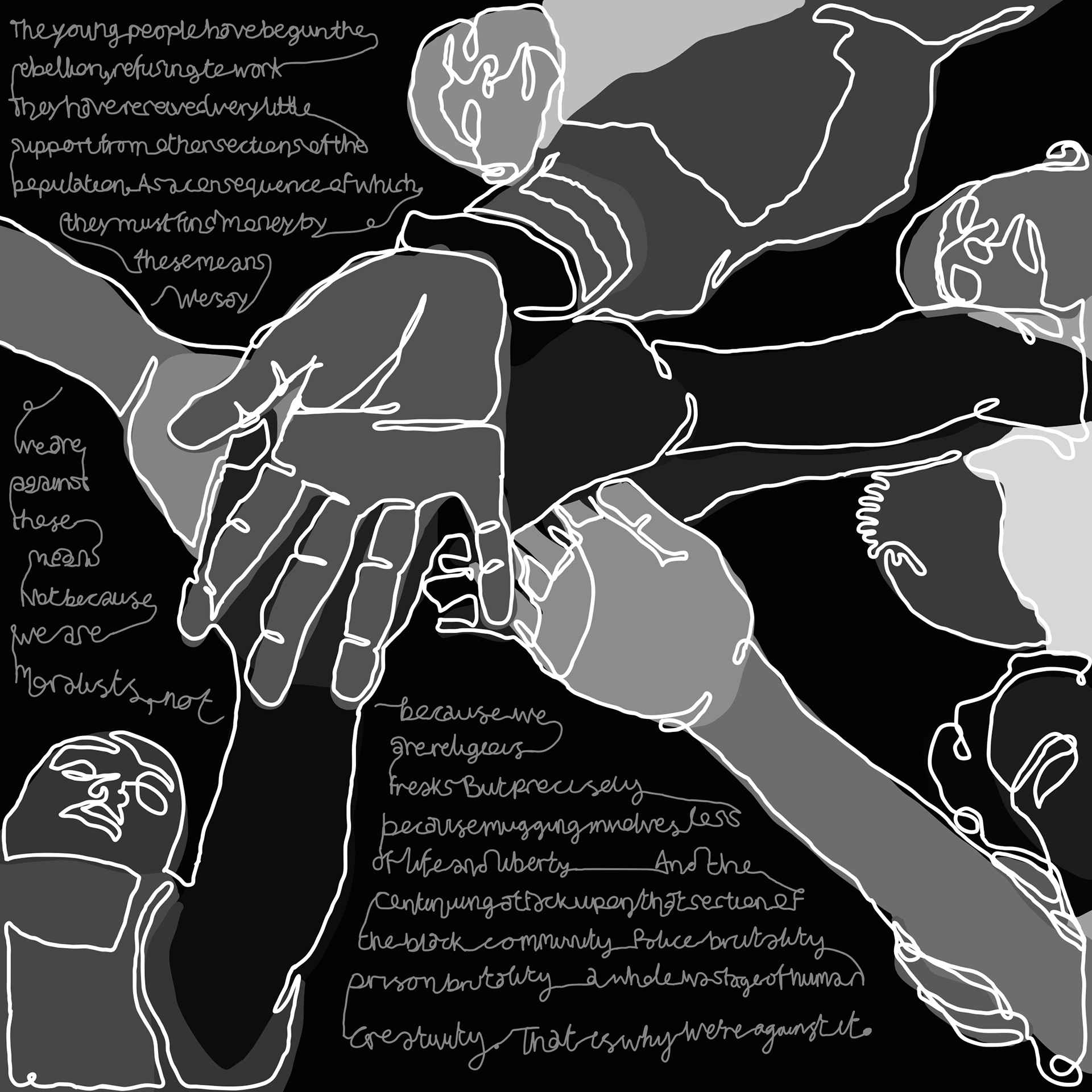 Kano's 'Hoodies all Summer' came out in 2019 and it was straight to the top of my listening list. I felt compelled to create something as an expression of my appreciation for this album. There's an intro to one of the songs taken from Darcus Howe, real name Leighton Rhett Radford Howe, who was a British writer, broadcaster and civil rights' activist, which was just so fantastically profound I had to include it laced into the fabric of the album in this continuous line style homage.