Canopy Coffee is a branding exercise looking at creating a high street coffee brand. After in depth market research was carried out, the design process began looking at creating a brand that gave the market what it was missing most, a tropically themed coffee shop.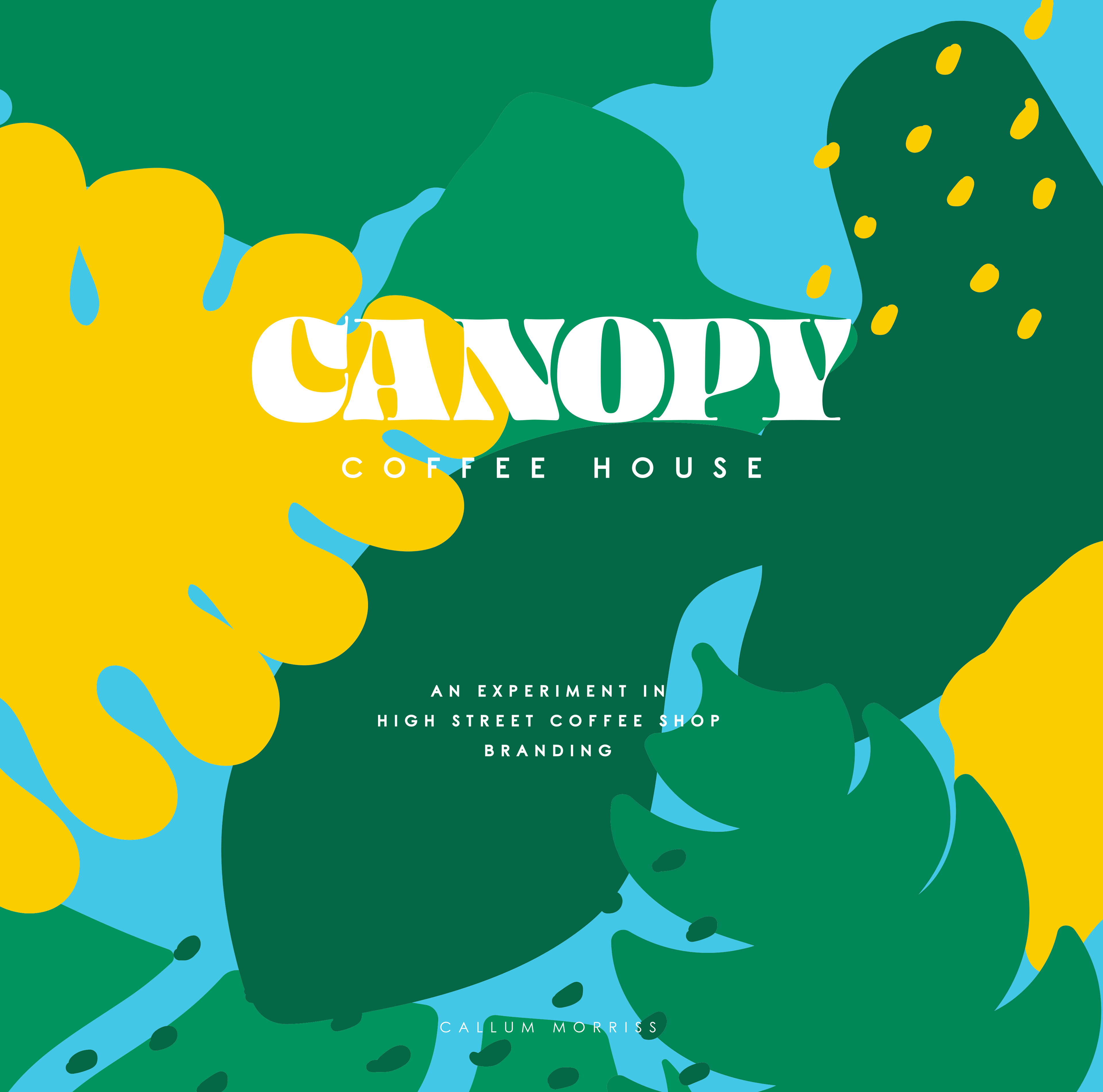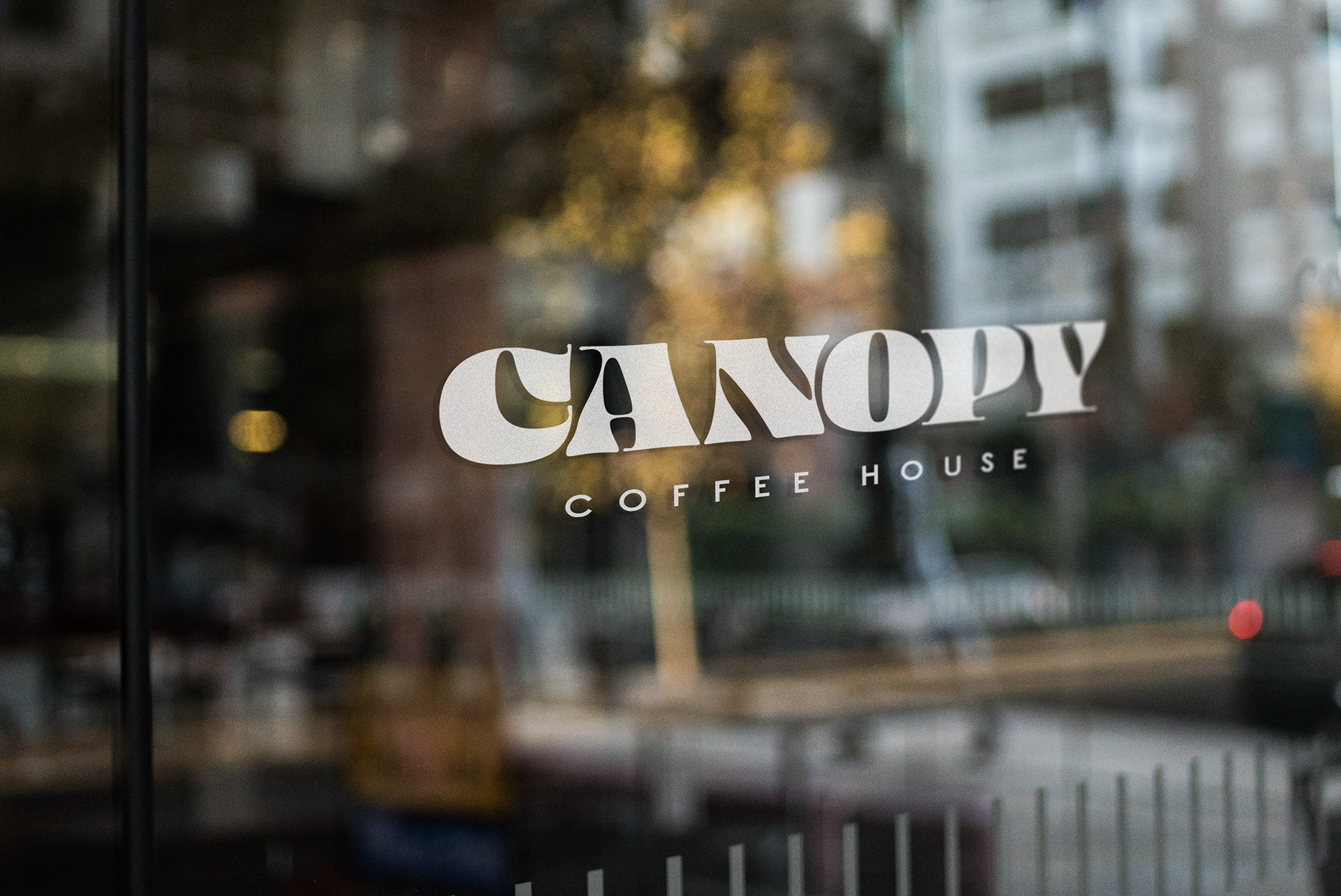 The whole foundation of the brand is built on a set of guidelines meticulously crafted informed by a variety of market research undertaken over many months. The brand's unique visual style is matched by its strong values and expansive vision.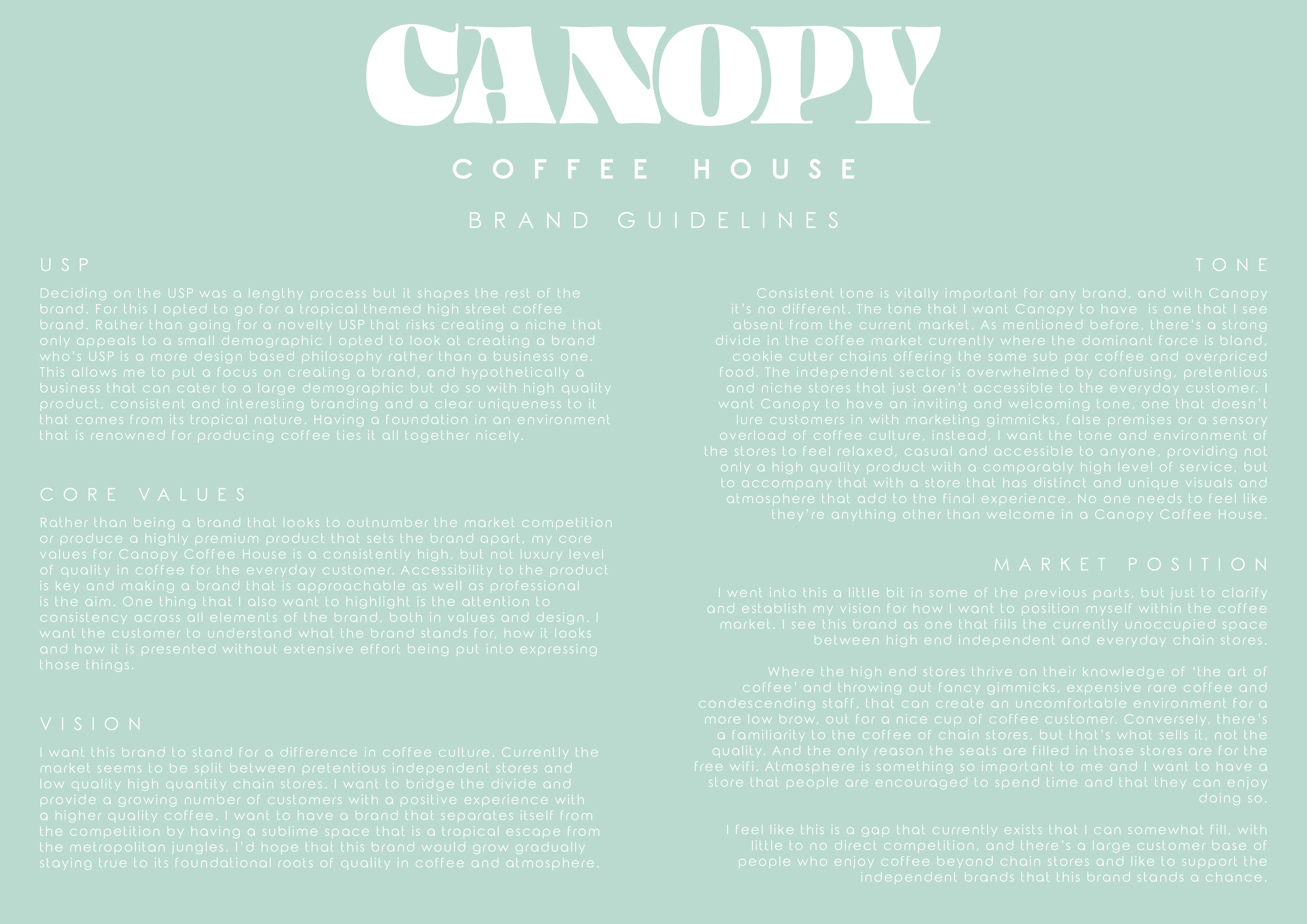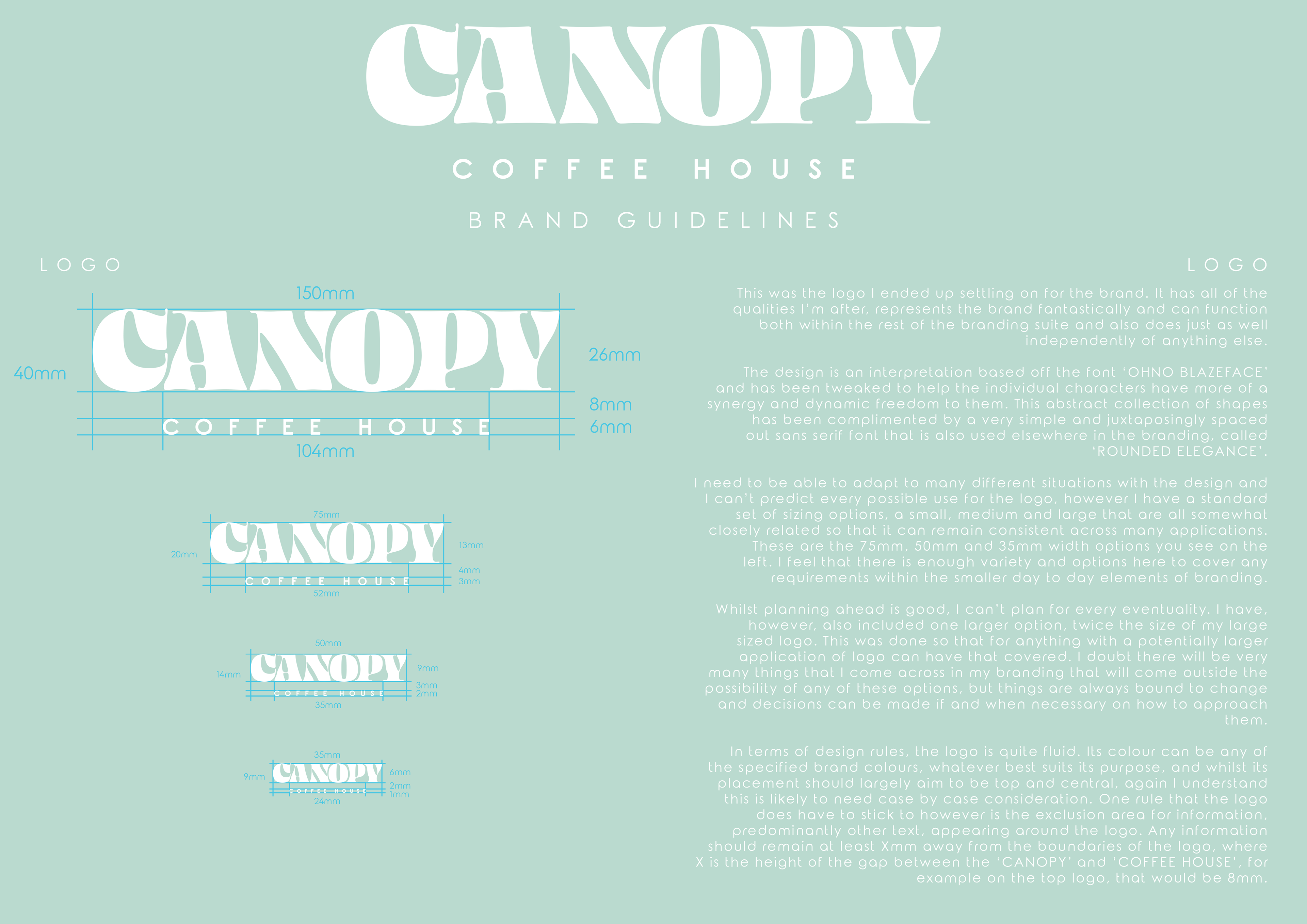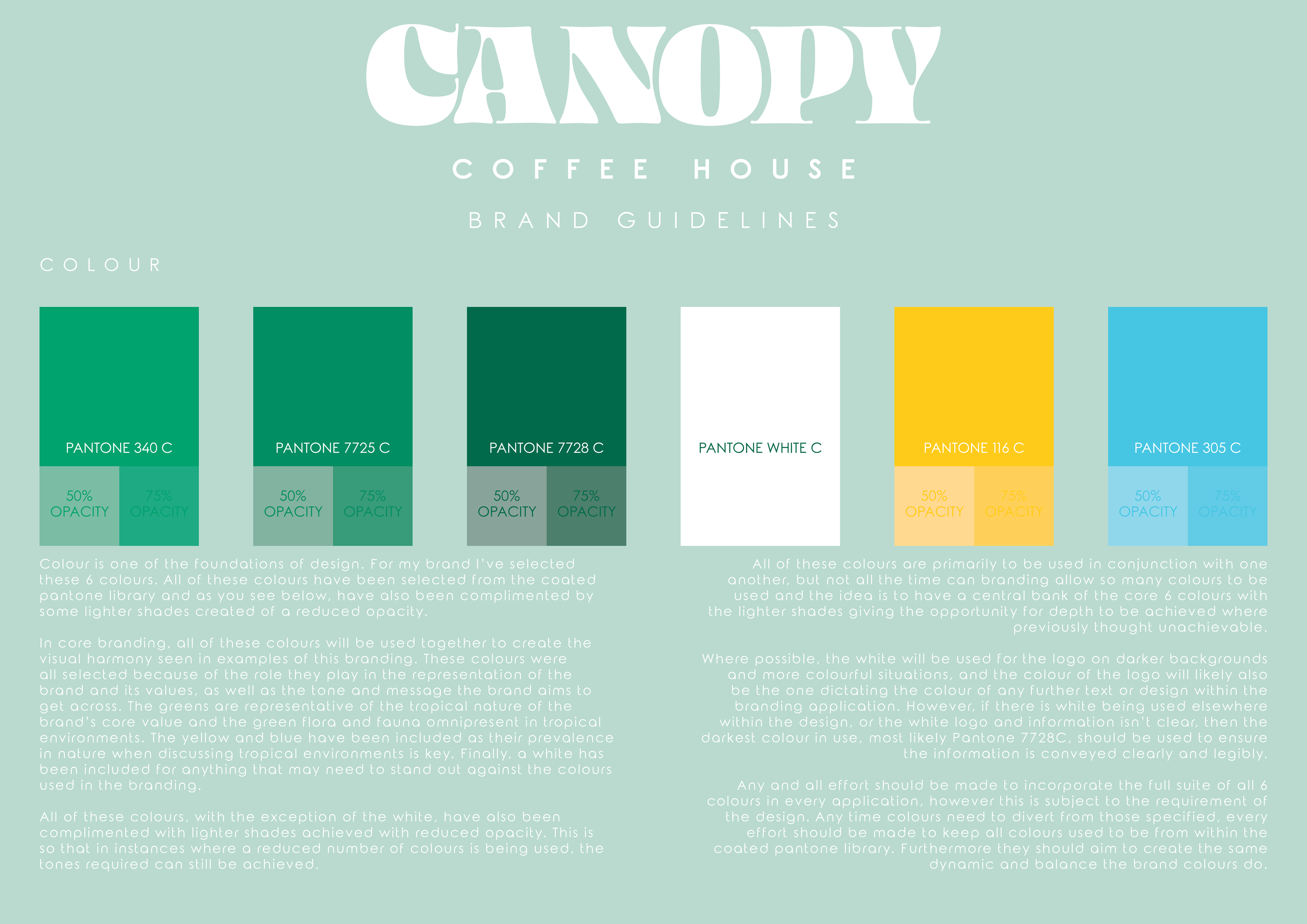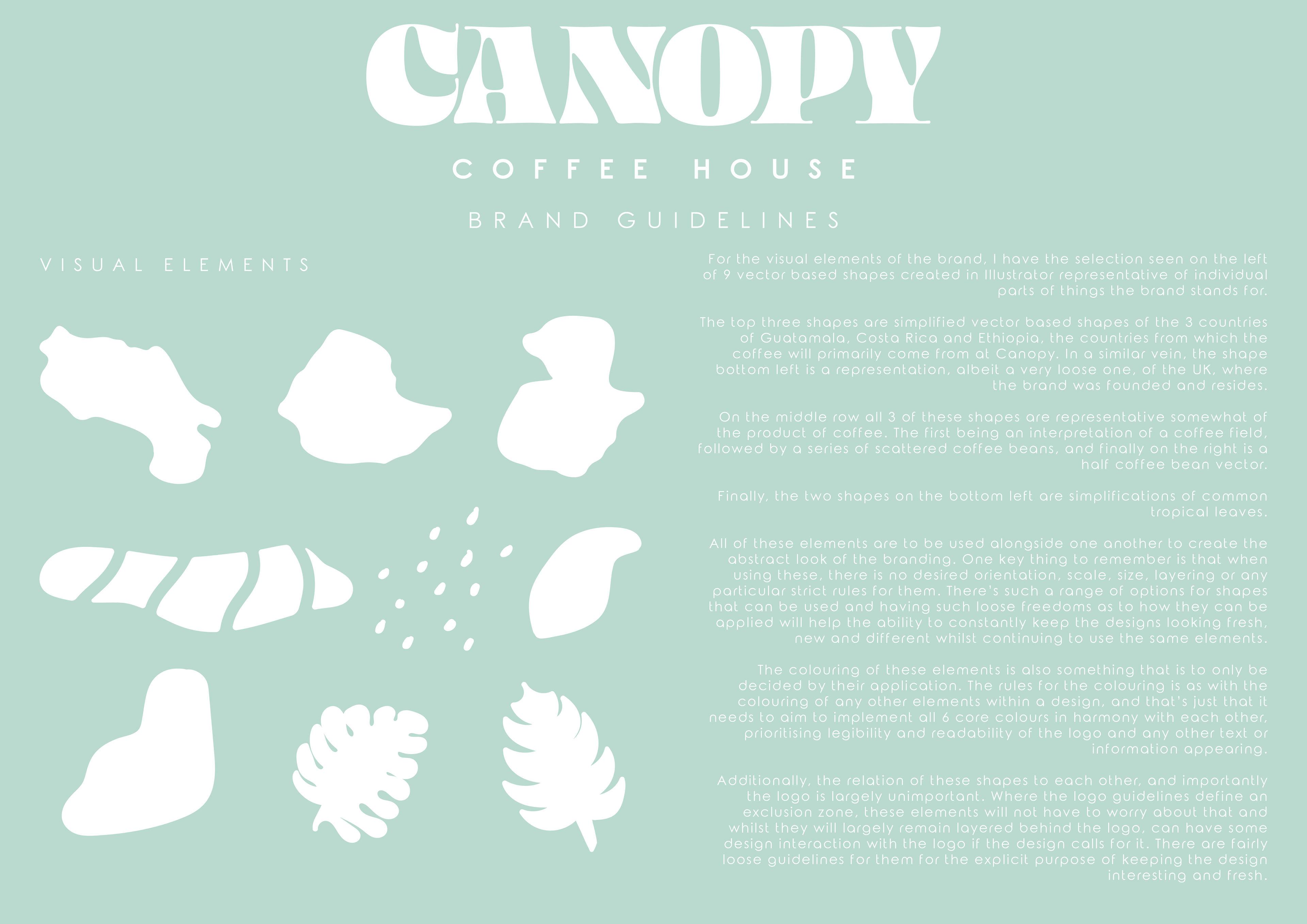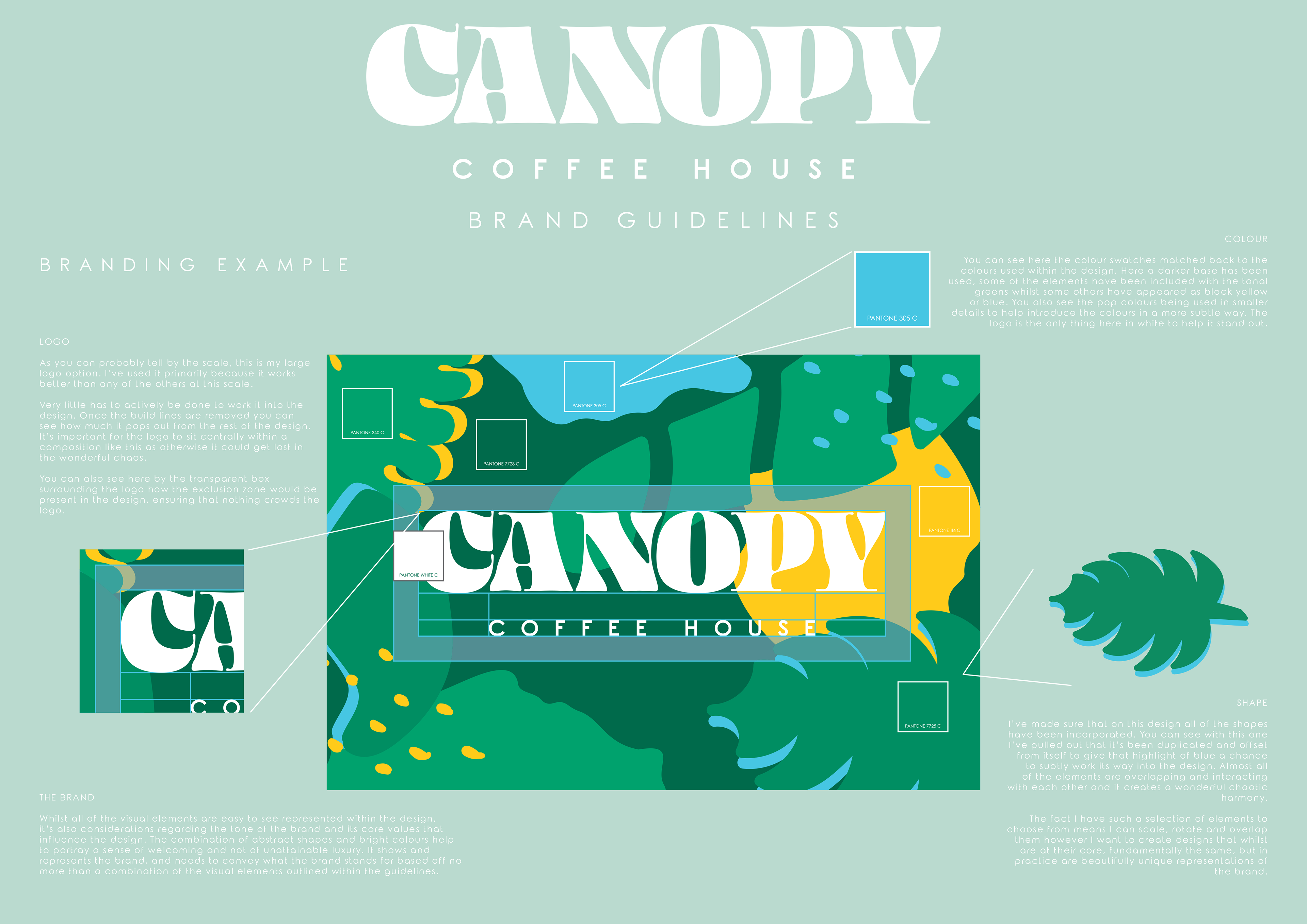 Once the foundations had been laid, the building could commence. In this instance, designs for menus, loyalty cards, store fronts, coffee packaging and tote bags were all created to showcase the brand. All of the design work was done on Adobe Illustrator, with all mockups then being created using Photoshop.