QUICK DISCLAIMER:
I am a large believer in growth and progress as an artist. This was the portfolio curated and created as a way to get my first design role. My skills have since progressed and developed, but I feel it is important to keep this up as an indicator of how I've progressed and how far I've come.
If you are interested in seeing a more recent portfolio of my work, please use the below link to contact me and I can provide that for you.
This piece is a take on Andy Warhol's classic Campbell's Soup Cans screen print and how its volumes and mass production greatly juxtapose the limited editions and exclusivity behind the brand Supreme. Created off a creative whim and a what seemed like an impeccable pun at the time, I mocked up the design, and liked it enough to finalise the piece, making it one of the first pieces available on my Redbubble store, and is to date my all time best seller, selling on stickers and shirts all over the world, over 30 times. ​​​​​​​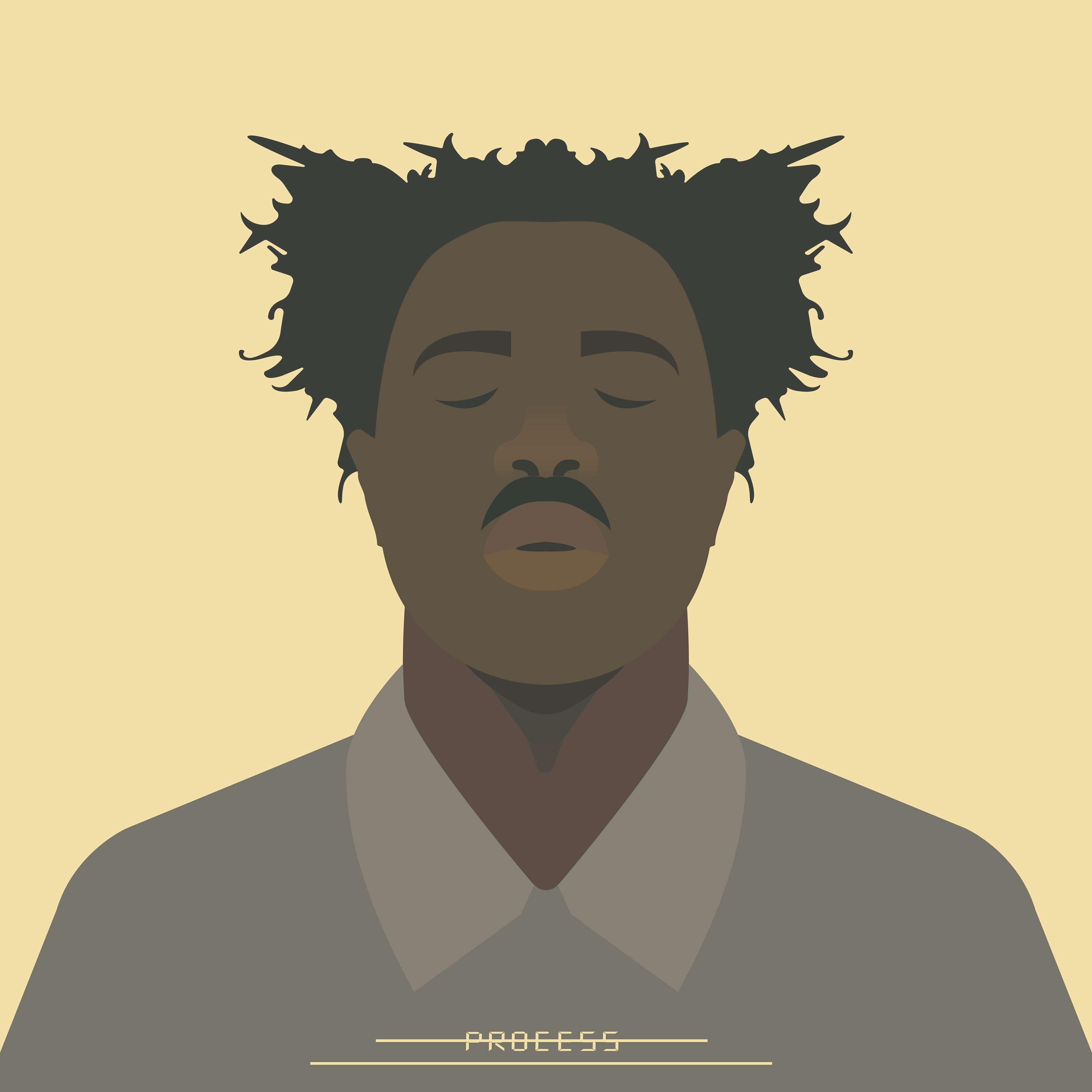 This specific design is part of a small series I ventured into creating in which I take the art from some of my all time favourite albums and unite my ceaseless passions for music and design. Sampha's music is of huge influence to my life and I had to, in some small way, pay homage. 
Created using basic vectors, block colour with a touch of gradient, and the pen tool, this design is not only one of my more treasured works due to the fact that the album art is a mirror image (only having to do half of the work really helps), but also because the simplicity of the design styles itself flawlessly to the album.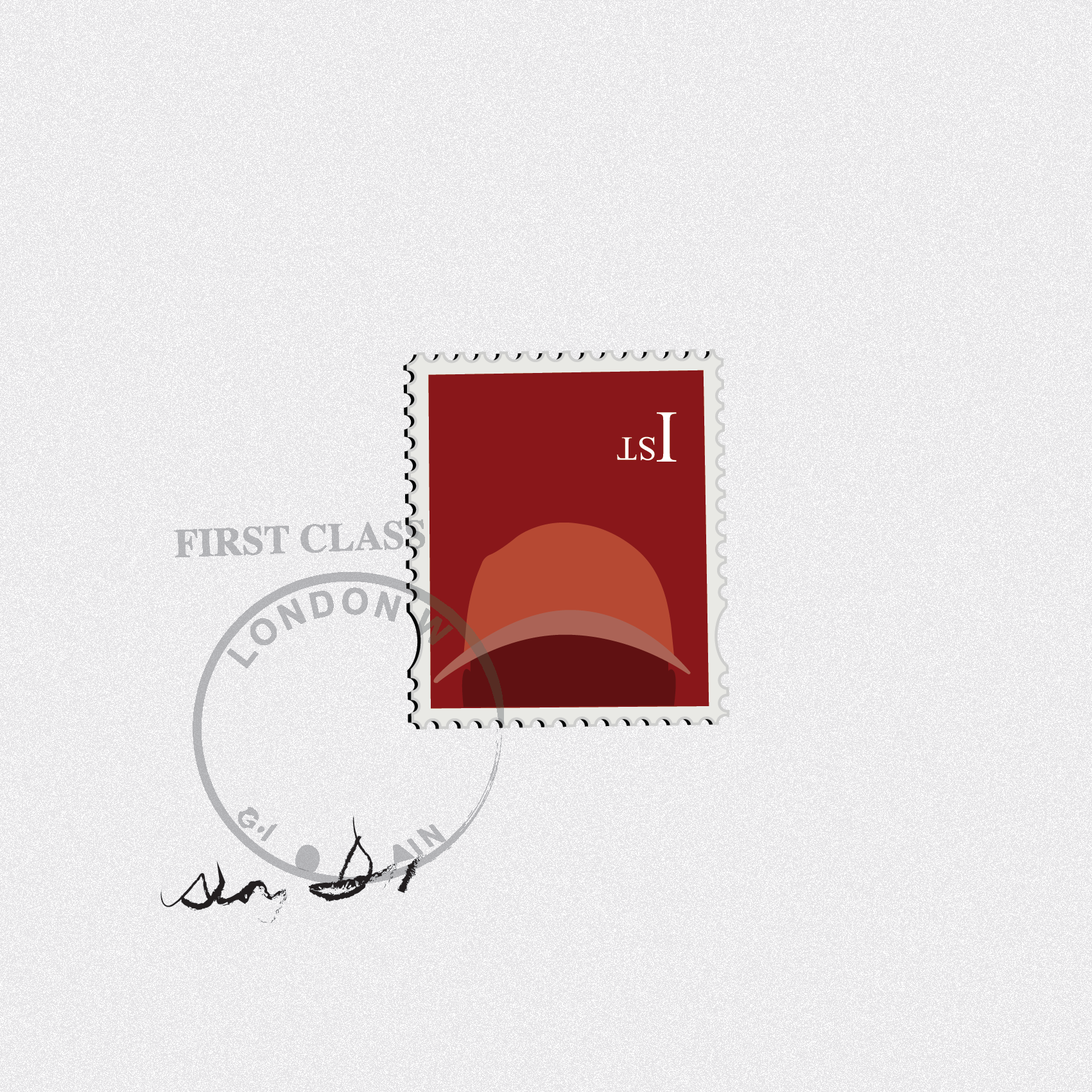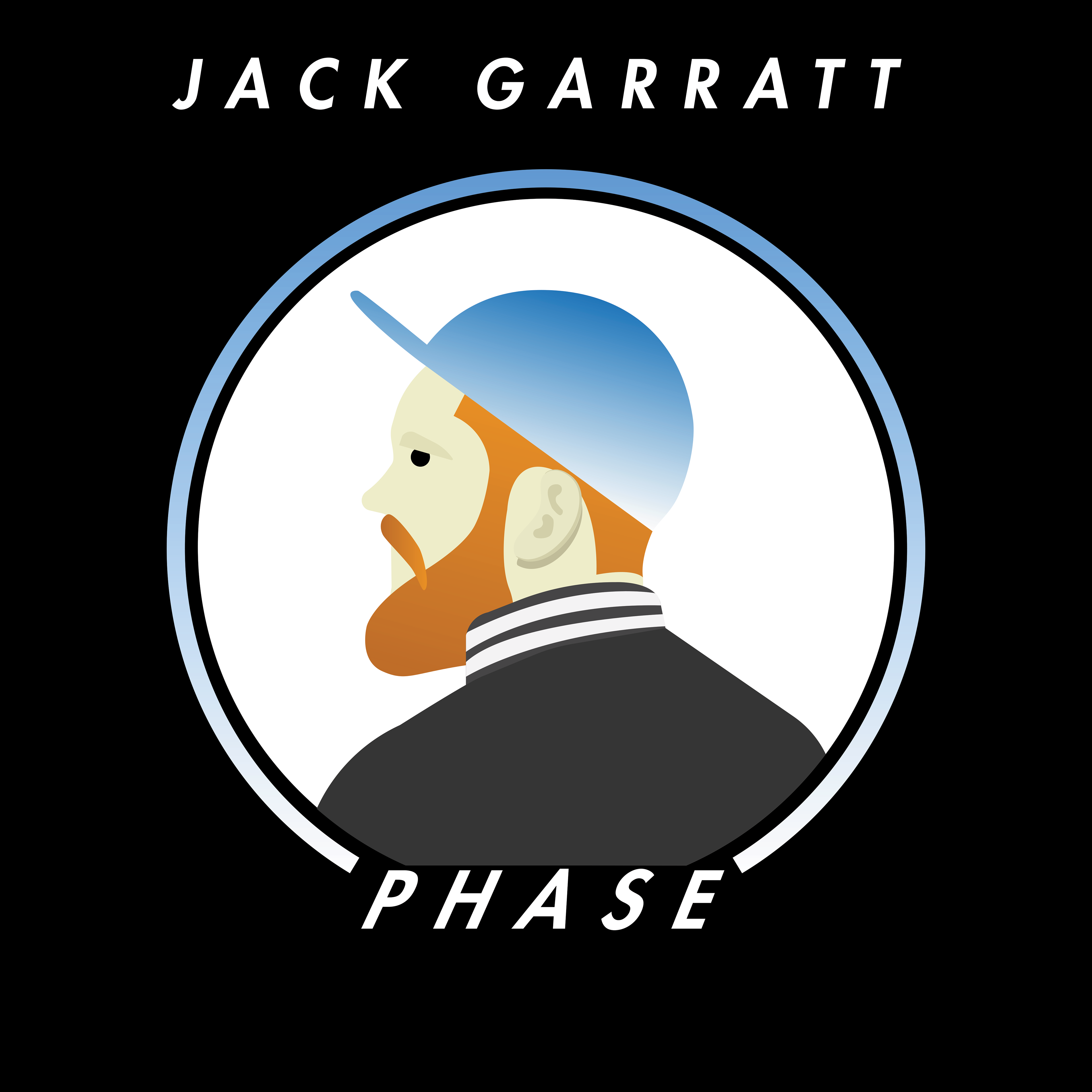 Two more continuations of the series of recreated album covers. This time using Skepta's most recent release, 'Konnichiwa', and arguably my all time favourite album, Jack Garratt's debut album 'Phase'. 
With Konnichiwa, the final product serves as more of a carbon copy, rather than a restyling, as the others may be. This was mainly due to the fact that the album art is originally rather simple, so I attempted to recreate it using basic shapes and experimenting with fonts and effects to get the most authentic result possible. 
When it came to Phase, I was trying to master how to use the pen tool and the various vector based techniques for creating fantastic looking artwork, so I saw this as a practice more than an art piece like I would consider the others to be. The outcome, however was fantastic and really helps to show the effectiveness of simple, efficient design.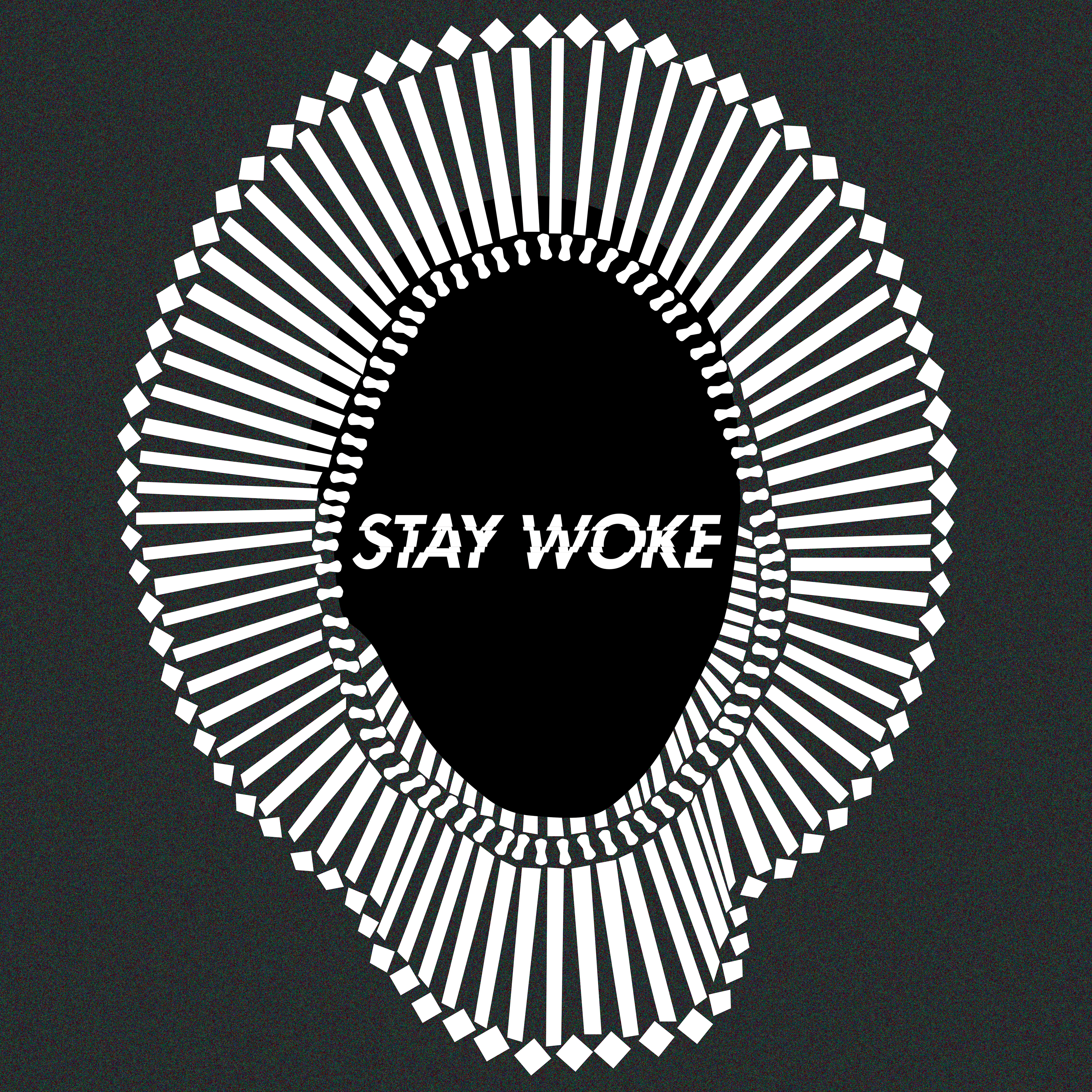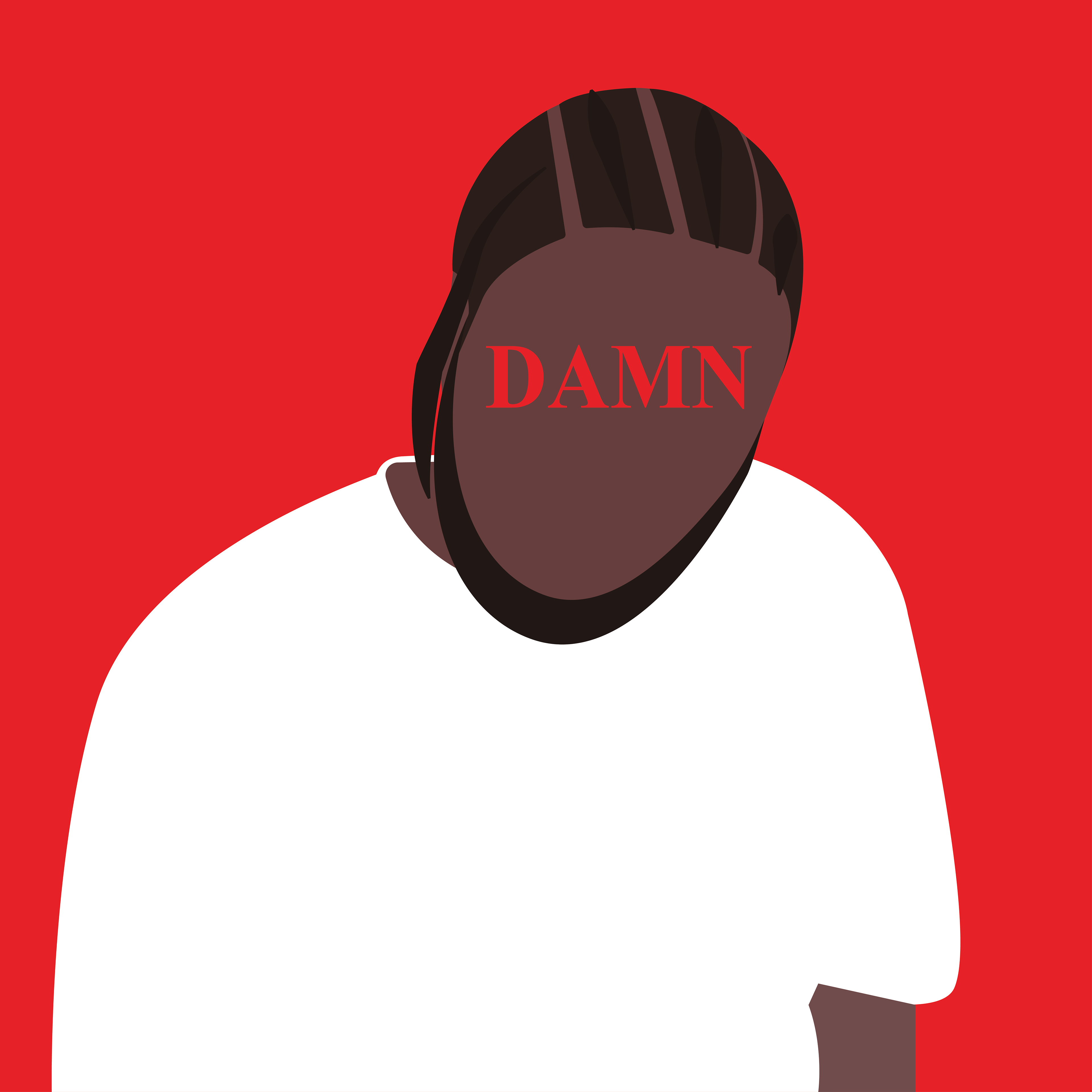 The final two pieces in the series, these are more revamped versions of the original album artworks. The first being a playful rendition of Childish Gambino's 'Awaken My Love' followed by Kendrick Lamar's iconic 2017 release 'DAMN'.
The most standout part of the original album art for Gambino's album is by far the iconic headpiece, so that was the central focus of my restyling of the artwork. The original features a face in the headpiece, however, I didn't think that was the best direction to take this piece in, so I threw a quote from the most recognisable song on the album in the centre, giving it a distorted tweak and finding a background to match giving me the result you see above. 
This is another one of my better selling items on Redbubble, making it on a throw pillow all the way over in the USA amongst a handful of other items.​​​​​​​
Grammy 2018's Best Rap Album 'DAMN' has got to be one of the most stand out albums of the past 5 years, so there was no way I could avoid it if I was doing a project on albums. The artwork was fairly unique, and I normally dislike creating art based on people and the human figure. However for this I followed the basic vectors and simple colours recipe I had adopted for the rest of the project. Creating faces using vectors isn't something I'd had much practice at, so as a place filler whilst I practiced, I took the album name and placed that over the face. I much preferred the look, so I kept it.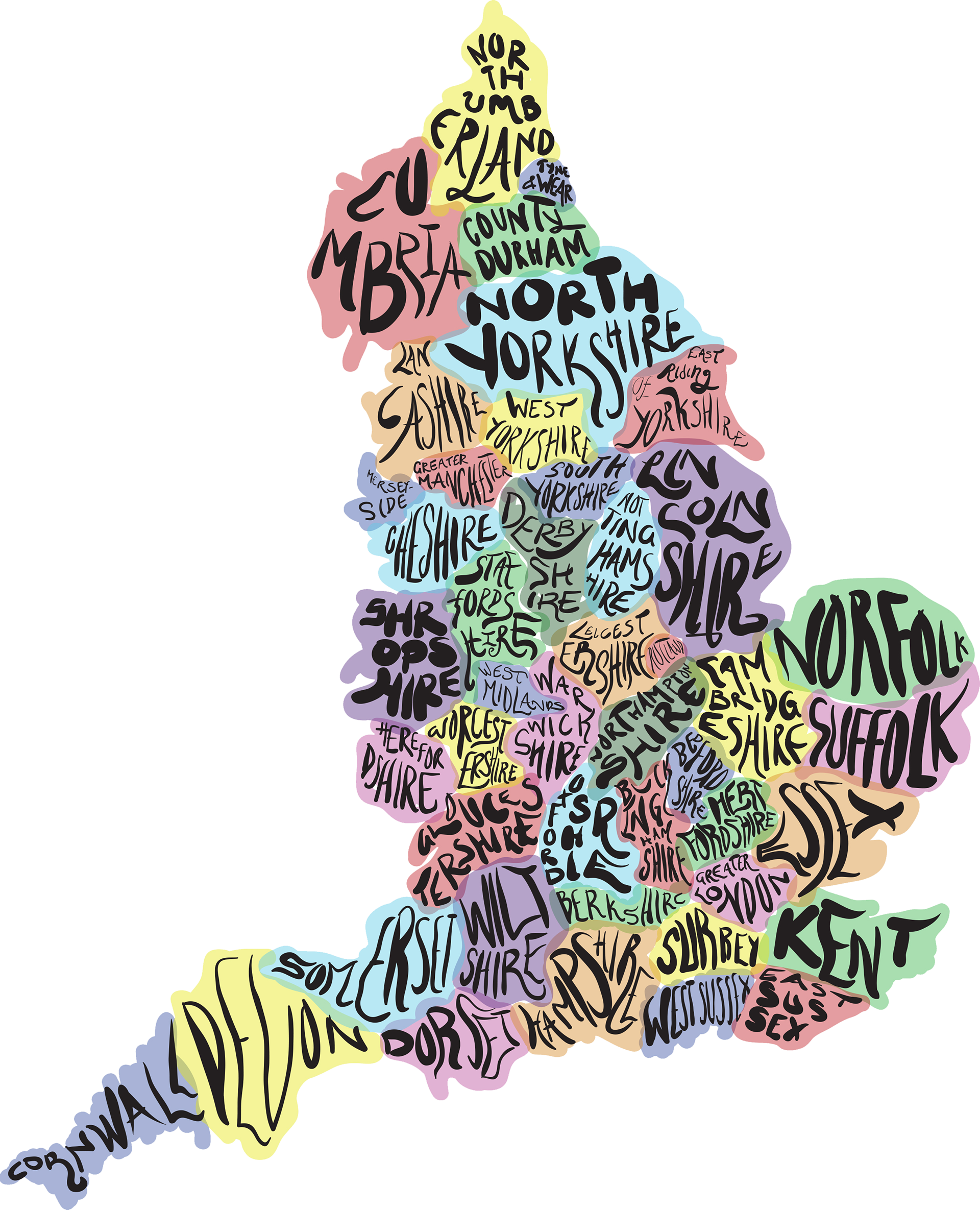 Originally a piece used as experimentation for a mixed media project on mapping. This map of the various counties in the UK shaped typographically was created to fit a brief based on the subject on mapping, and whilst my final piece ended up being a photography series mapping movement through imagery, I felt this piece is definitely a favourite of mine. Using a Wacom tablet and the blob brush tool on illustrator, each name was tirelessly penned in to the county boundaries to let the typography define the counties and then some light colour thrown behind to give the final map a bit of life.
TYPOGRAPHICAL STATES, 2017

The second installation from the mapping project, this time using American states rather than English counties. Thanks to the square boundaries and straight divisions between states, this one left me with more creative freedom to experiment with the different types and fonts, once again all hand drawn using a Wacom tablet. Neither of these pieces ended up being used in the rest of the project, however it was incredibly interesting to test myself employing typographical skills, balancing the type in its weight, shape and style.

This specific piece was created with nothing very much in mind, and was more a personal experimentation into the use of a continuous stroke. It was created on Illustrator with the use of a Wacom tablet and only a single continuous stroke. I originally had no vision for what I wanted this to be or what I wanted to do with it, but it is the one that seems to get the warmest reception and most interest. It was this piece that was the main catalyst for creating a Redbubble shop, as I had people from all over asking for it to be made available on shirts. It has gone on to sell on stickers, shirts and even a phone case out in Dubai is rocking the design.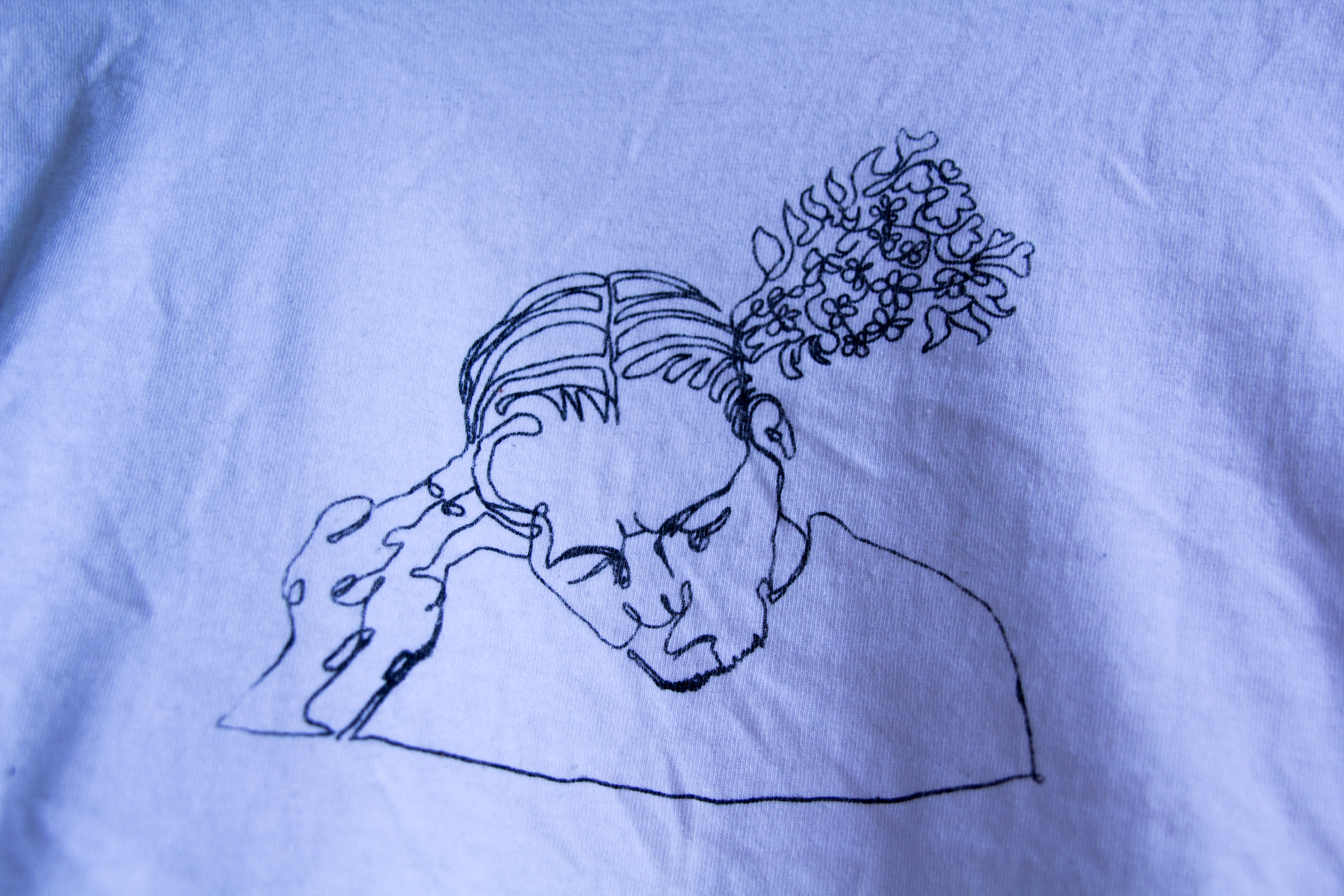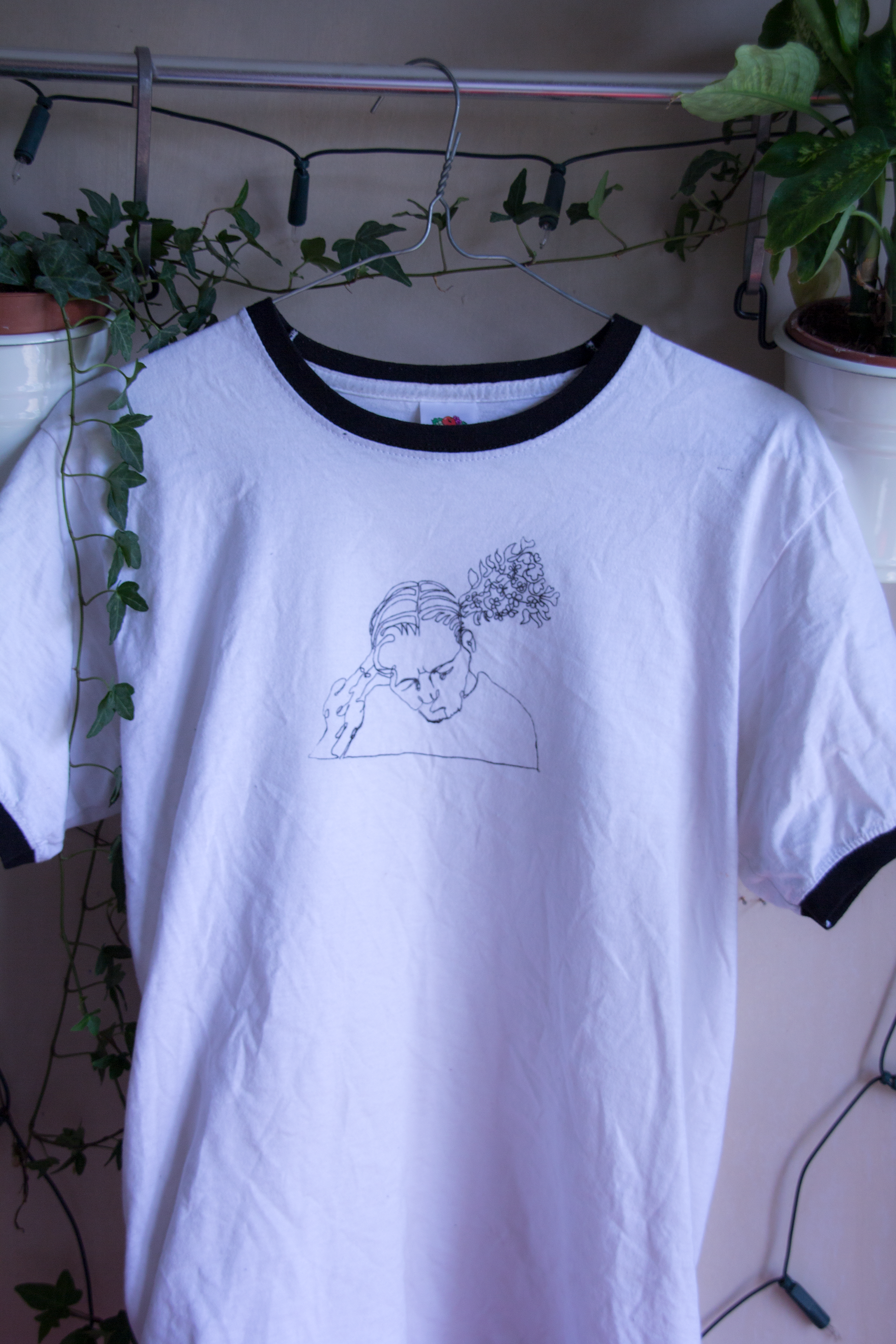 After seeing the success of the design, I wanted to create my own in shop screen prints of it. After creating a screen printing press in my studio, I went on to create a small run of prints onto card (pictured left), and once I had seen the success of those prints, I decided to go out and buy a simple plain Fruit of the Loom white shirt to print onto (pictured centre & right).