Working alongside the promotions design team wasn't originally part of the plan for my apprenticeship, but one of my units required me to get involved with marketing activities, so I was placed in charge of design for the Neon Sheep 2019 Halloween Window Display project.
This project was set for me by the promotions manager and final approval and sign off was down to the chief commercial officer. As a young brand with this being the second operating Halloween, the main objectives of the project revolved around creating brand awareness and a sense of fun in stores. There was £43.8k worth of bought in stock for the Halloween period that the promotional run was aiming to help sell through, and whilst the ROI wasn't the primary objective, all stock bought in for this period was all successfully sold, generating 55% of profit on all of the sales for the period of display, and additionally driving non Halloween stock sales through increased footfall as a result of the promotional run.
As a growing brand, it's hard to define the metrics of success for projects like these as they're often experimental, and due to this the metrics aren't often measured and compared as they would be with a more established brand, but the reception from all of the various stakeholders in the project from promotions designers all the way to the fantastic reception of the project from the CCO helps to let me know how successful this project ended up being.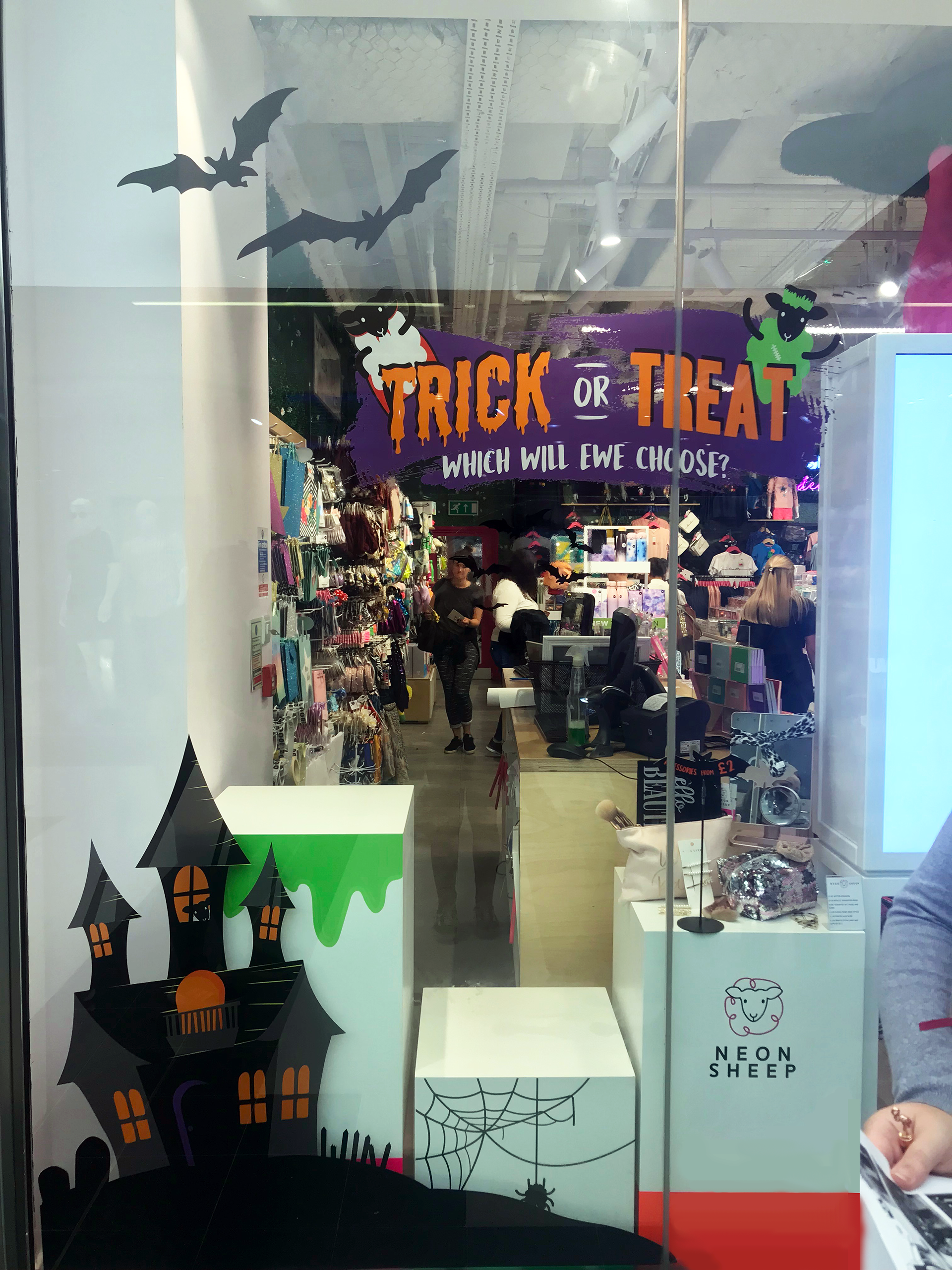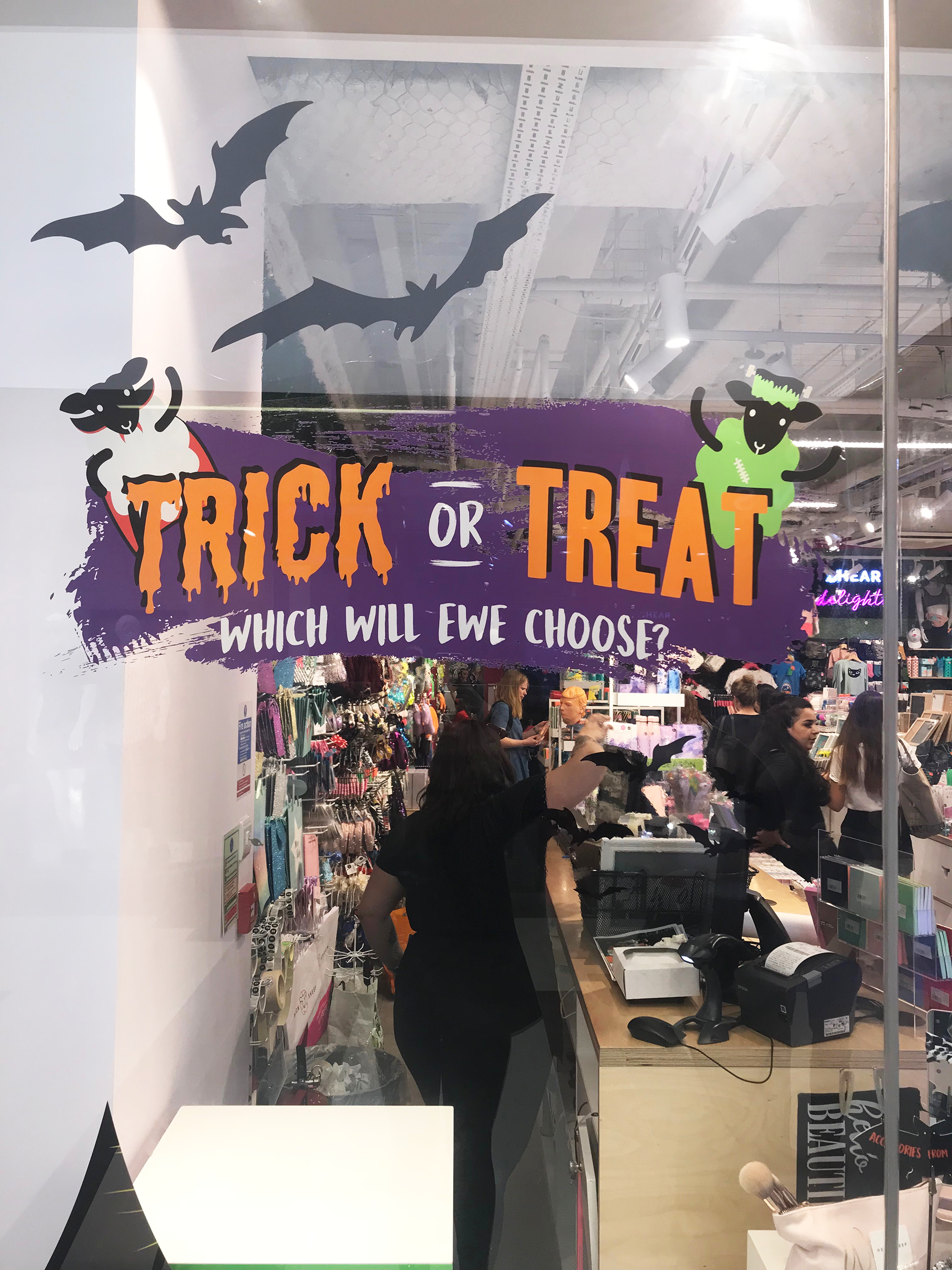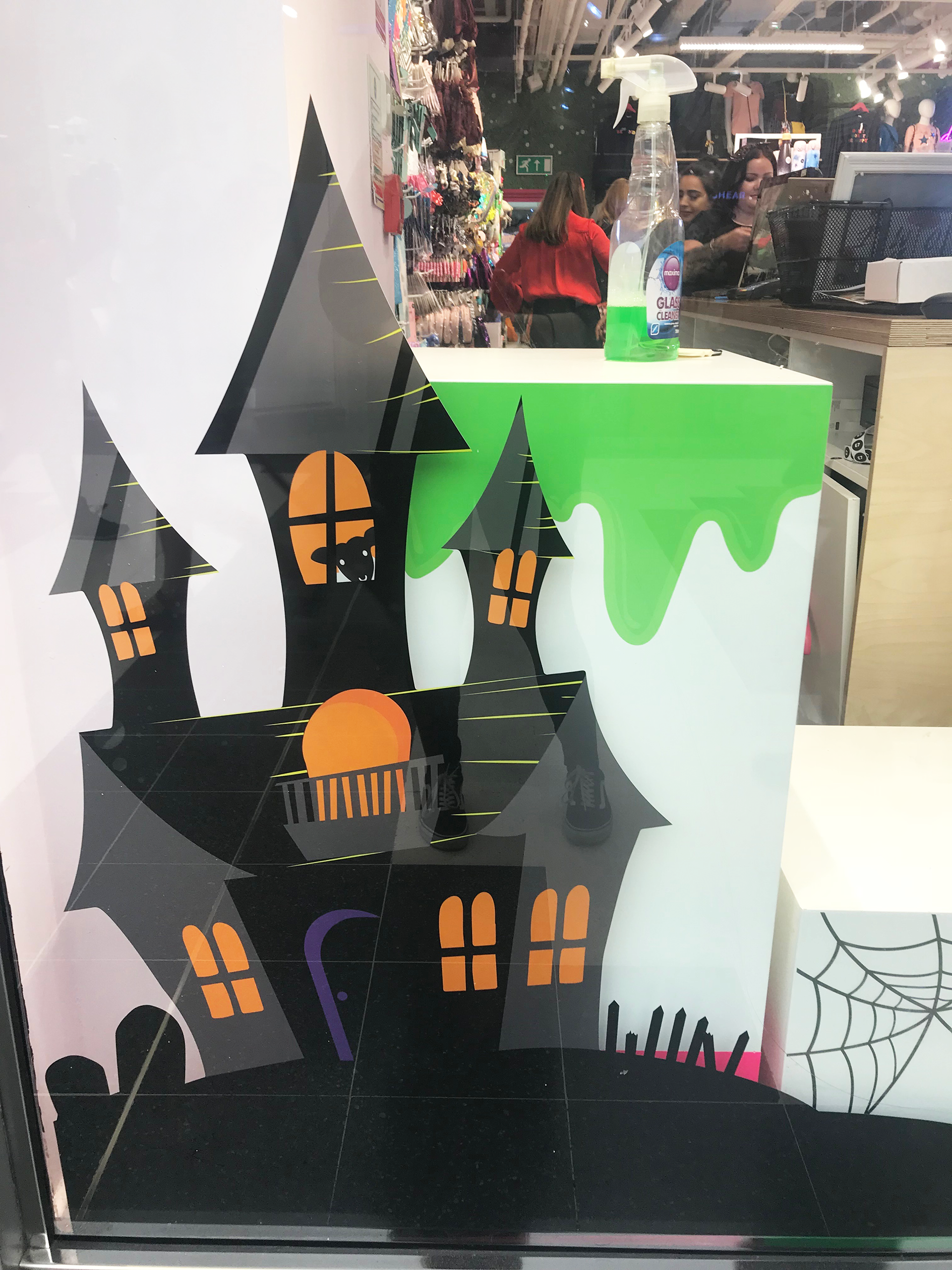 One fundamental design criteria for this project was ensuring it was modular. This was due to the fact that with the variety of stores and window requirements between all of the Neon Sheep stores meant that there couldn't be a one size fits all solution to the brief. The core, larger elements were created, going from thumbnail sketches all the way to final developed printed vinyls with the feedback of all stakeholders, and the secondary and tertiary designs were created to compliment those.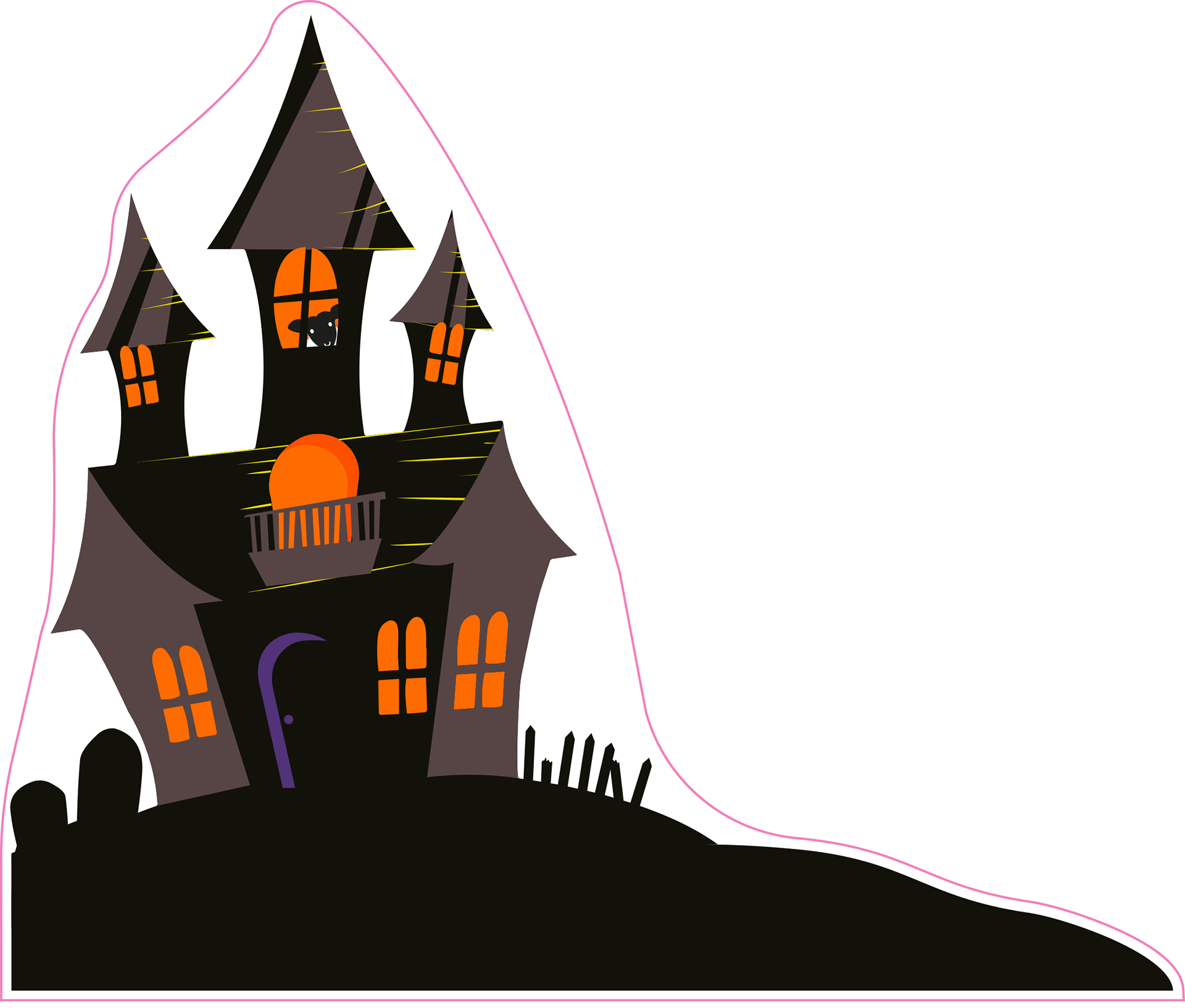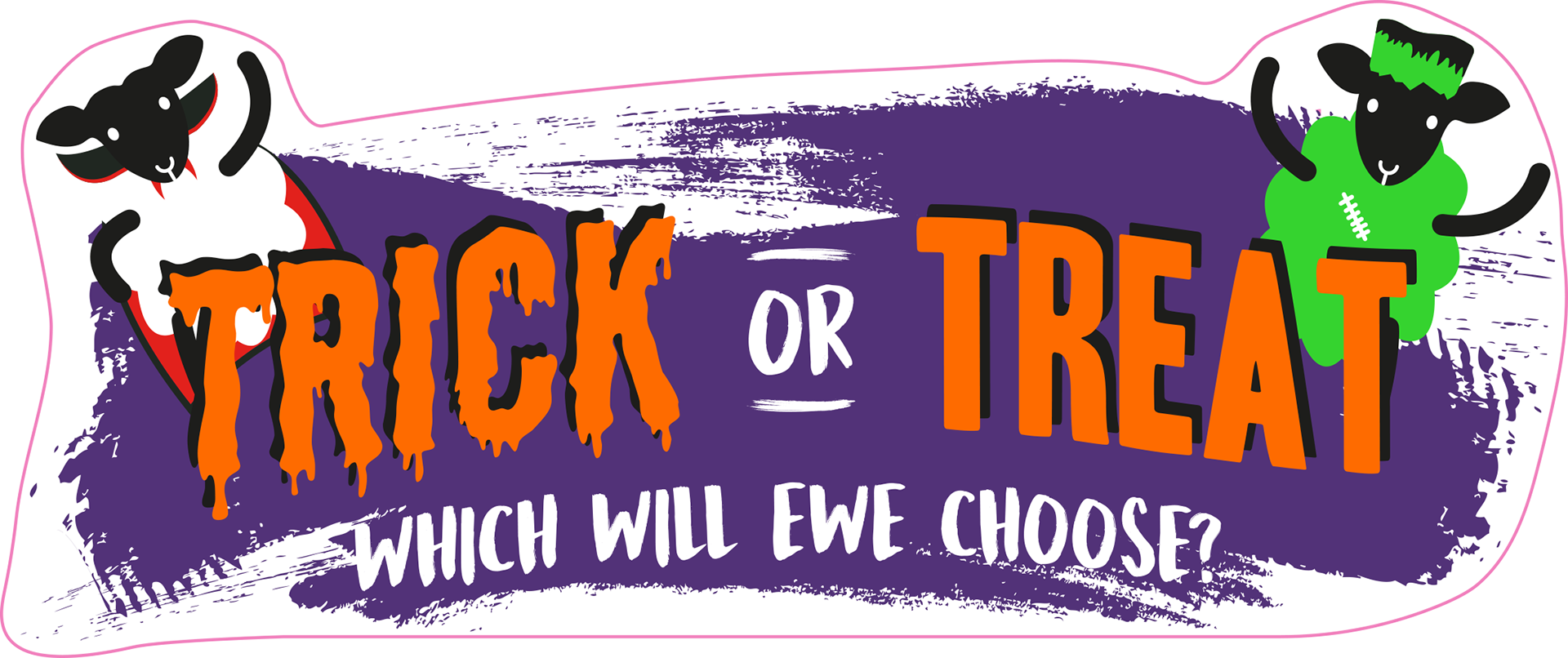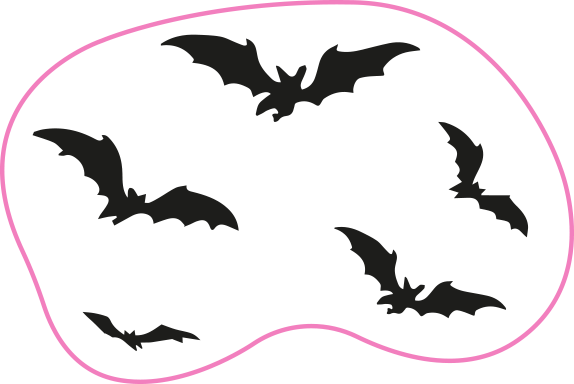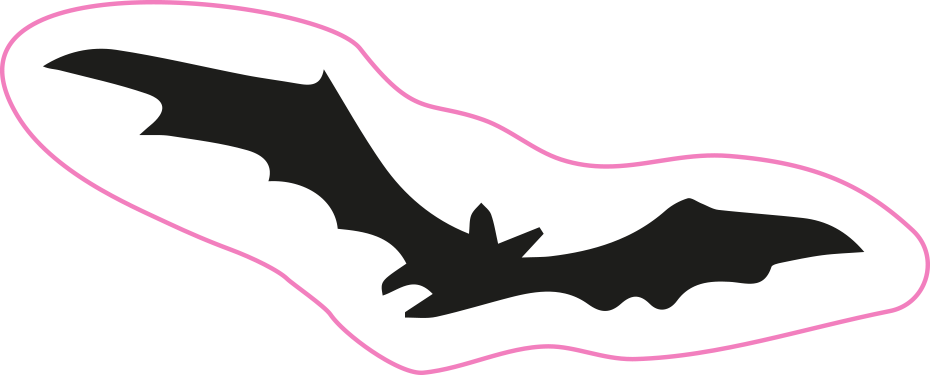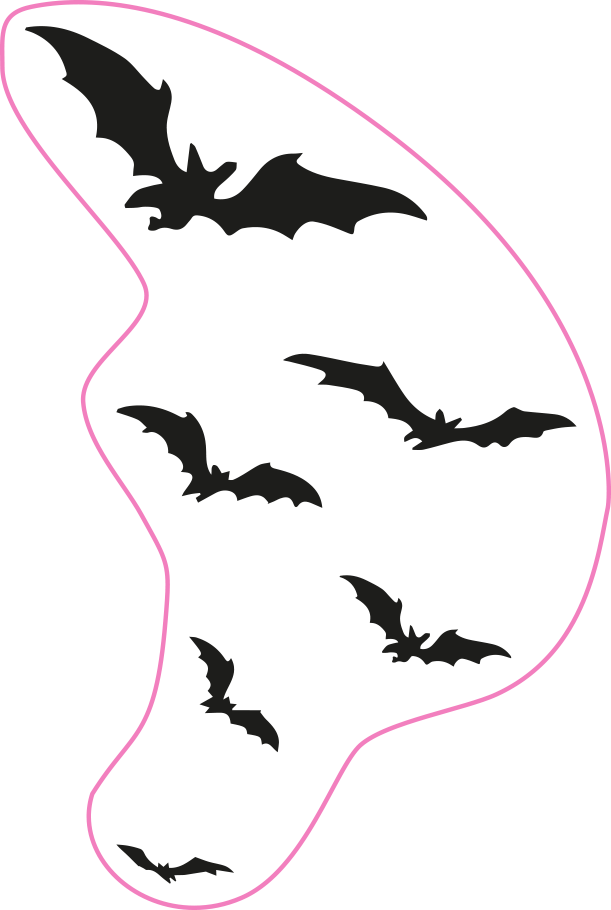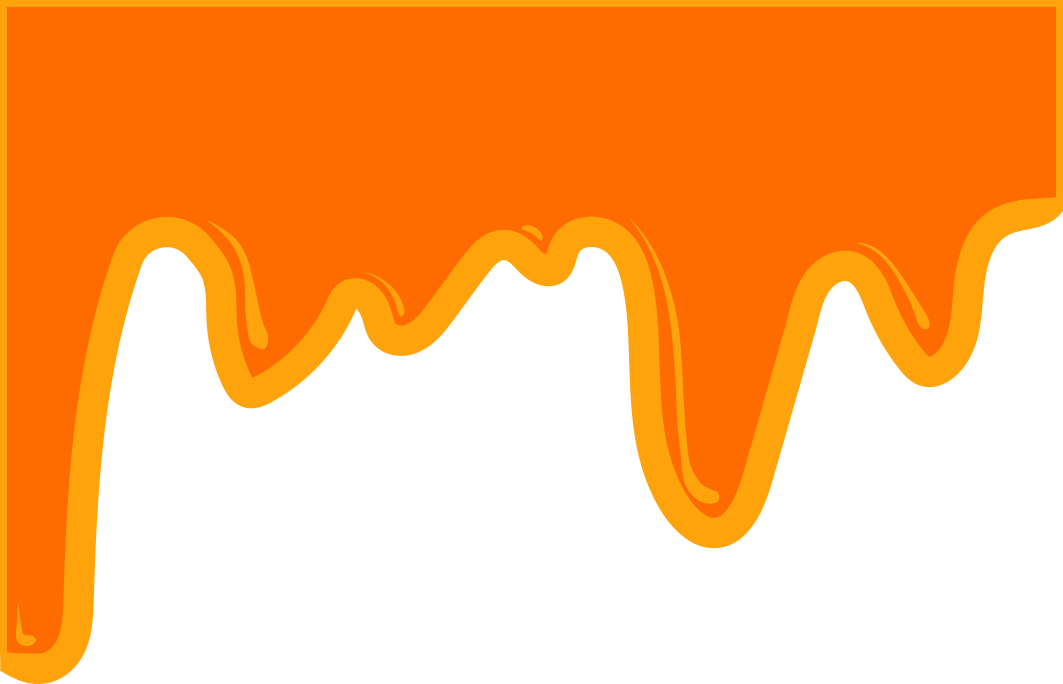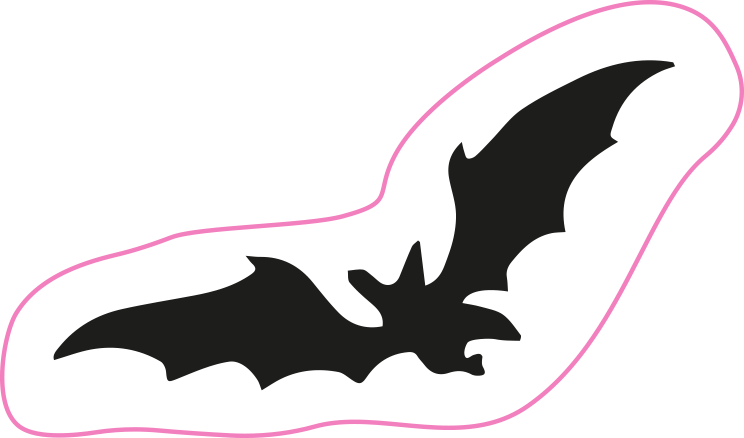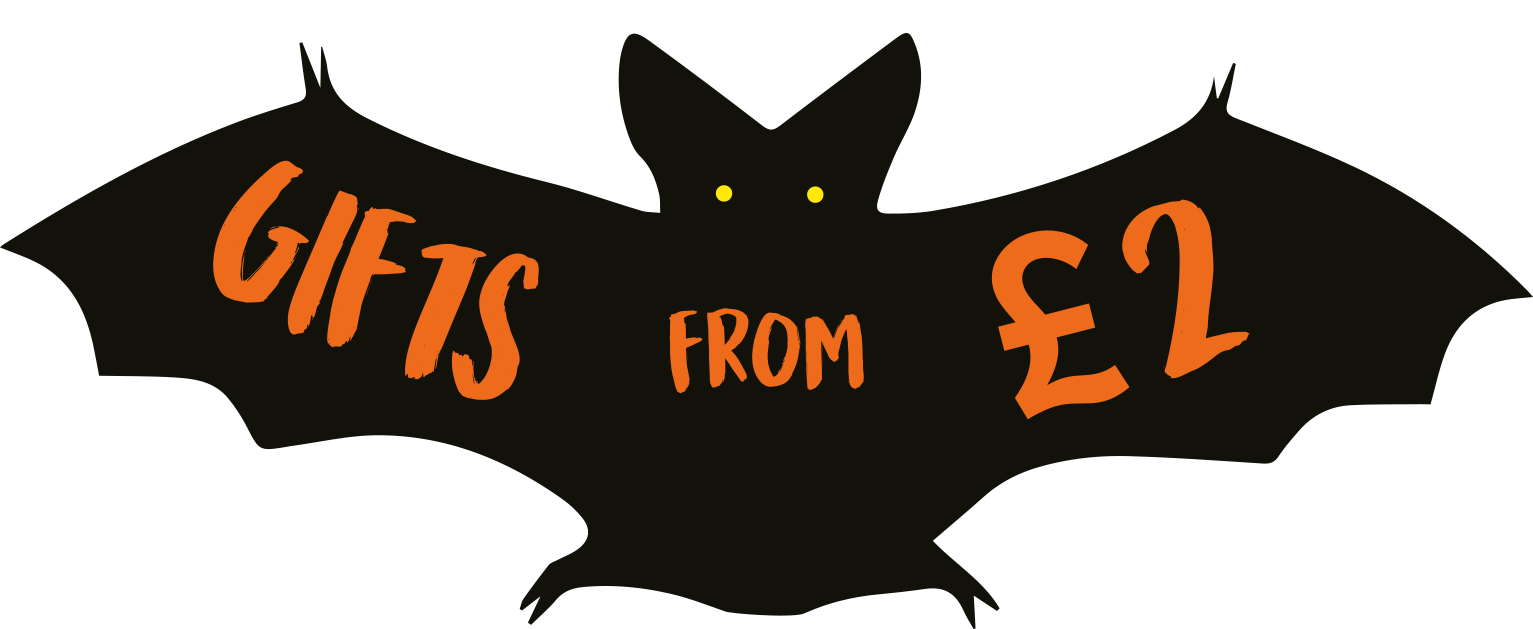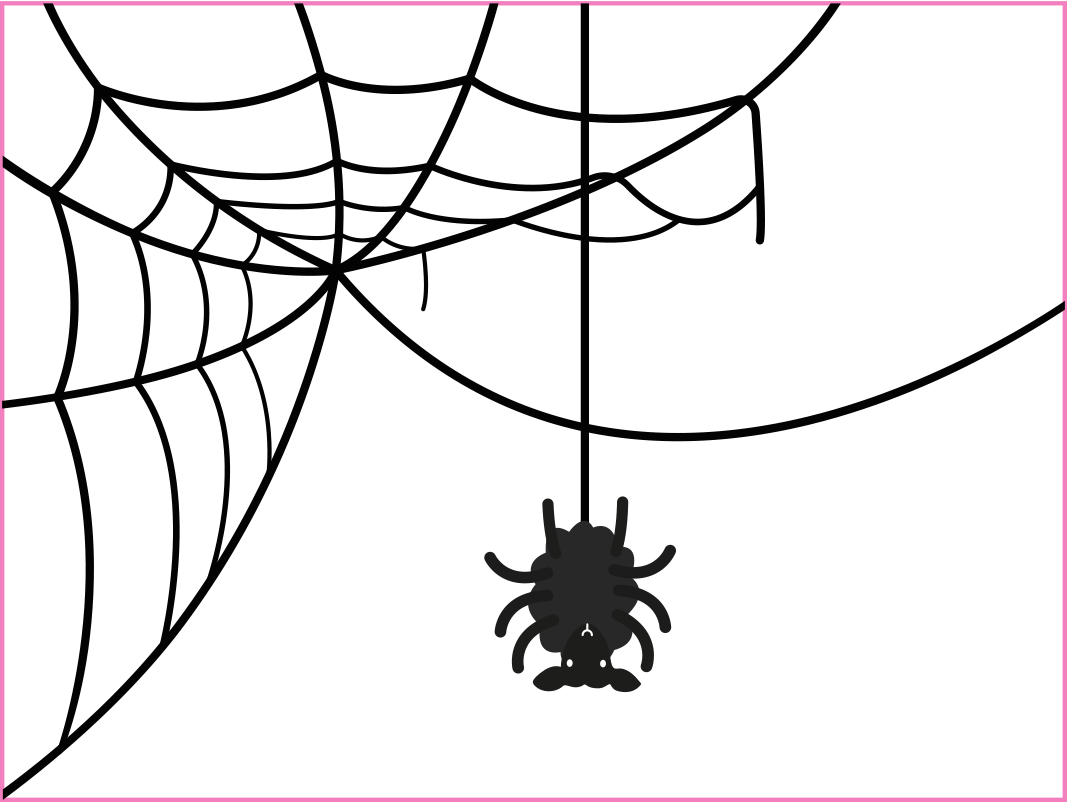 This was only the second Halloween that the brand had been selling for, and for a lot of stores, this was the first Halloween that they would have, so creating a strong, on brand set of designs was essential, and with the main sheep character slyly hidden in some of the final designs, it really did a fantastic job of highlighting the fun, playful nature of the brand to the customers, and its reception I'm told was very well received in stores.
The benchmark of the previous year's much smaller, less impactful promotional run means that by simply taking the time and involving all relevant parties throughout the design process, expectations were far exceeded and the bar for the next year's one I'm told is now much higher.
A personal hobby of mine is motorcycling. And what started as a cheap form of transport was changed after an accident wrote off my bike and rather than just buying a new one, I set about 'repairing' my old one, and from then on proceeded to go further down the rabbit hole of motorcycle disrepair. After ruining many pairs of jeans to engine oil and grease stains I picked up a cheap pair of plain workmans overalls which to me presented themselves like a canvas. I wanted to fill the back with some sort of design and the front had a pocket perfect for a logo so I pulled out a pencil and let my imagination run a little bit wild.
There was no larger objective to this project other than to create a simple logo that I could print onto the overalls, but as any designer does, I'd been curating ideas in my head for logo ideas that I loved for a little while. I new I wanted to pay homage to the old classic stylings of logotype where it's just beautiful text stretching and arching together. I had two constraints for the designs. The first being physical. I wanted to have one smaller front pocket print, and one larger whole back print. The second design boundary I had to consider was the printing medium. I wanted to experiment with large scale lino, not just tiny little stamp patterns that I'd been forced to do in college. I needed to be able to design it and replicate the design on a piece of lino, too.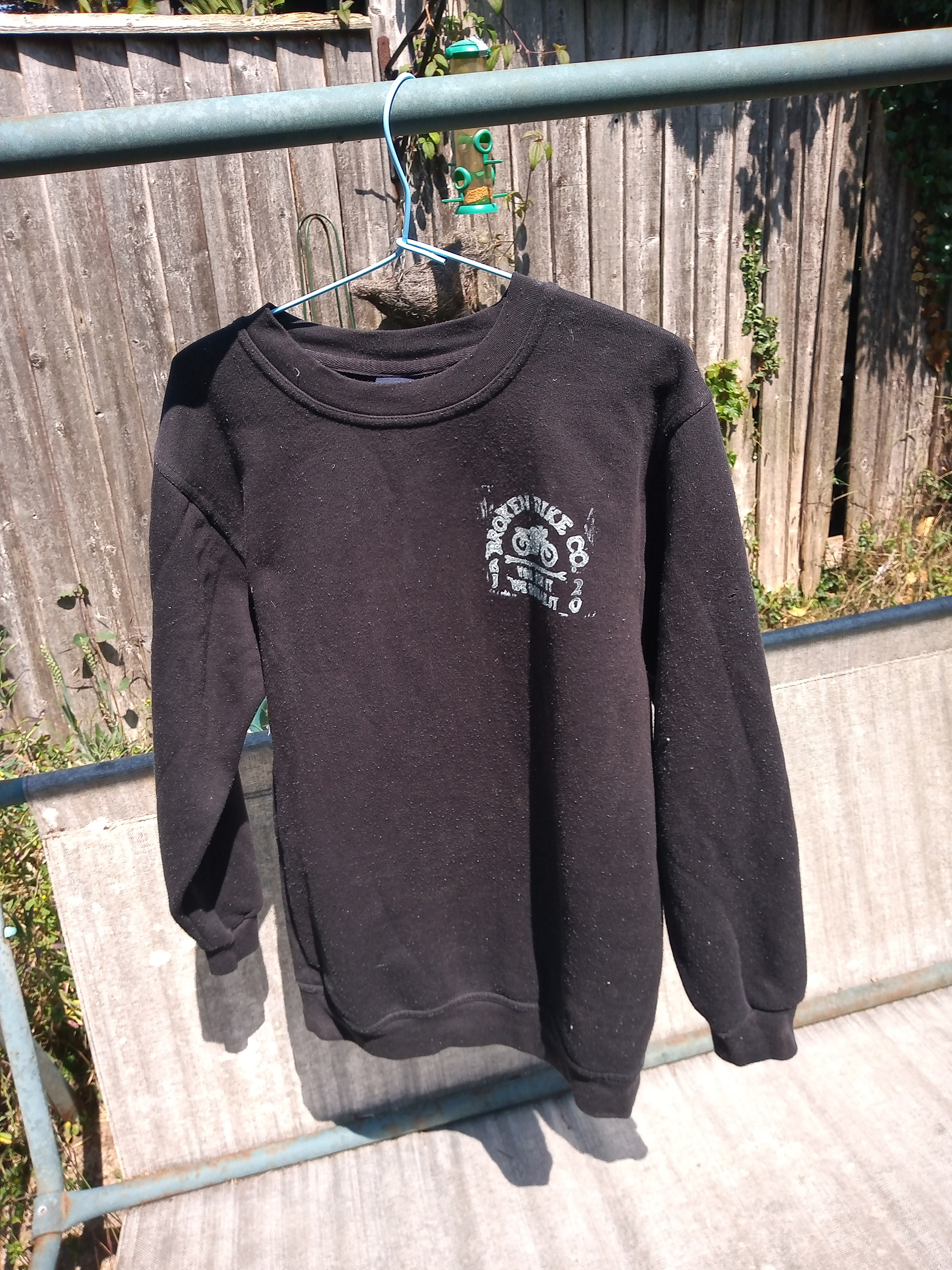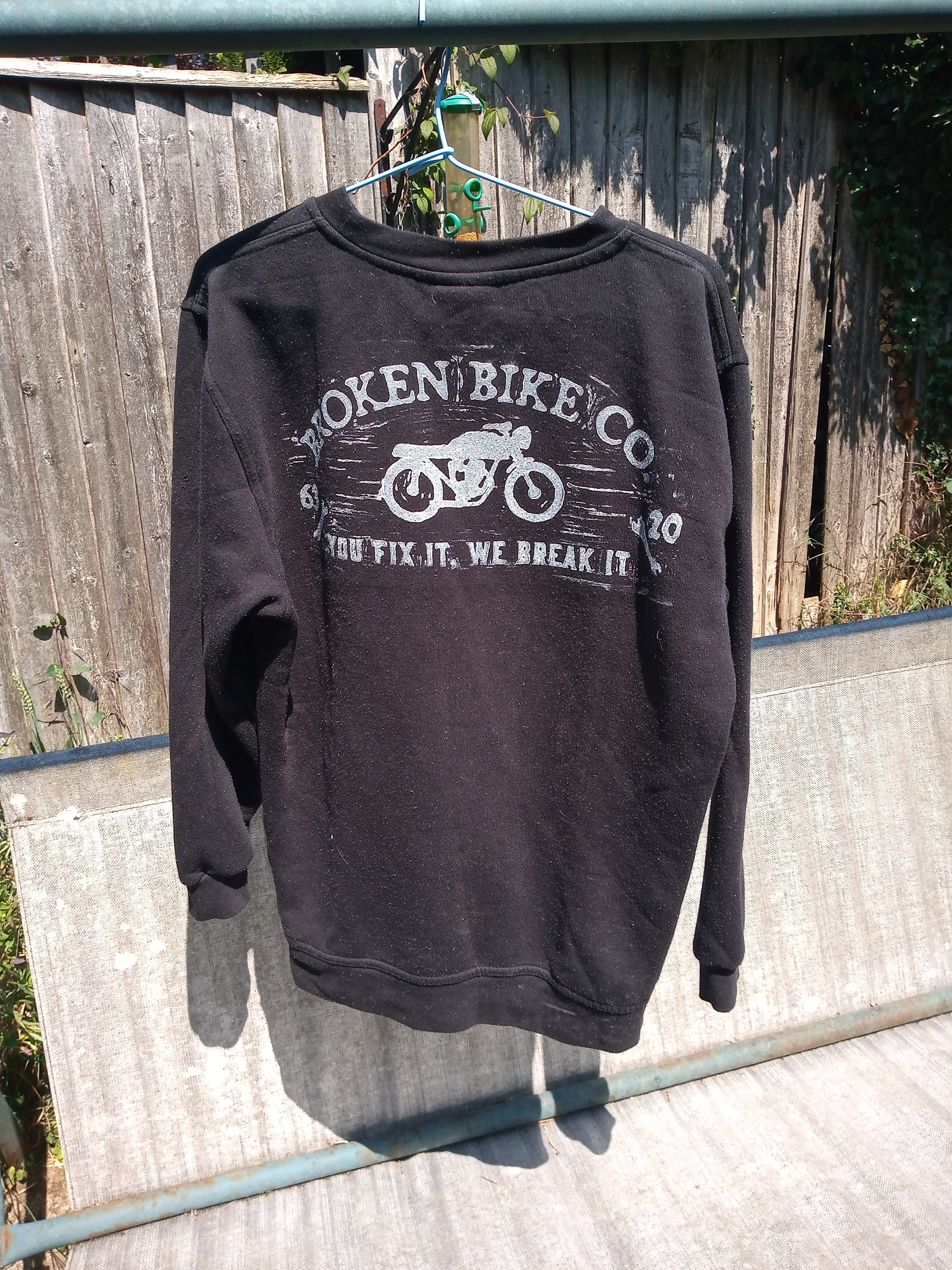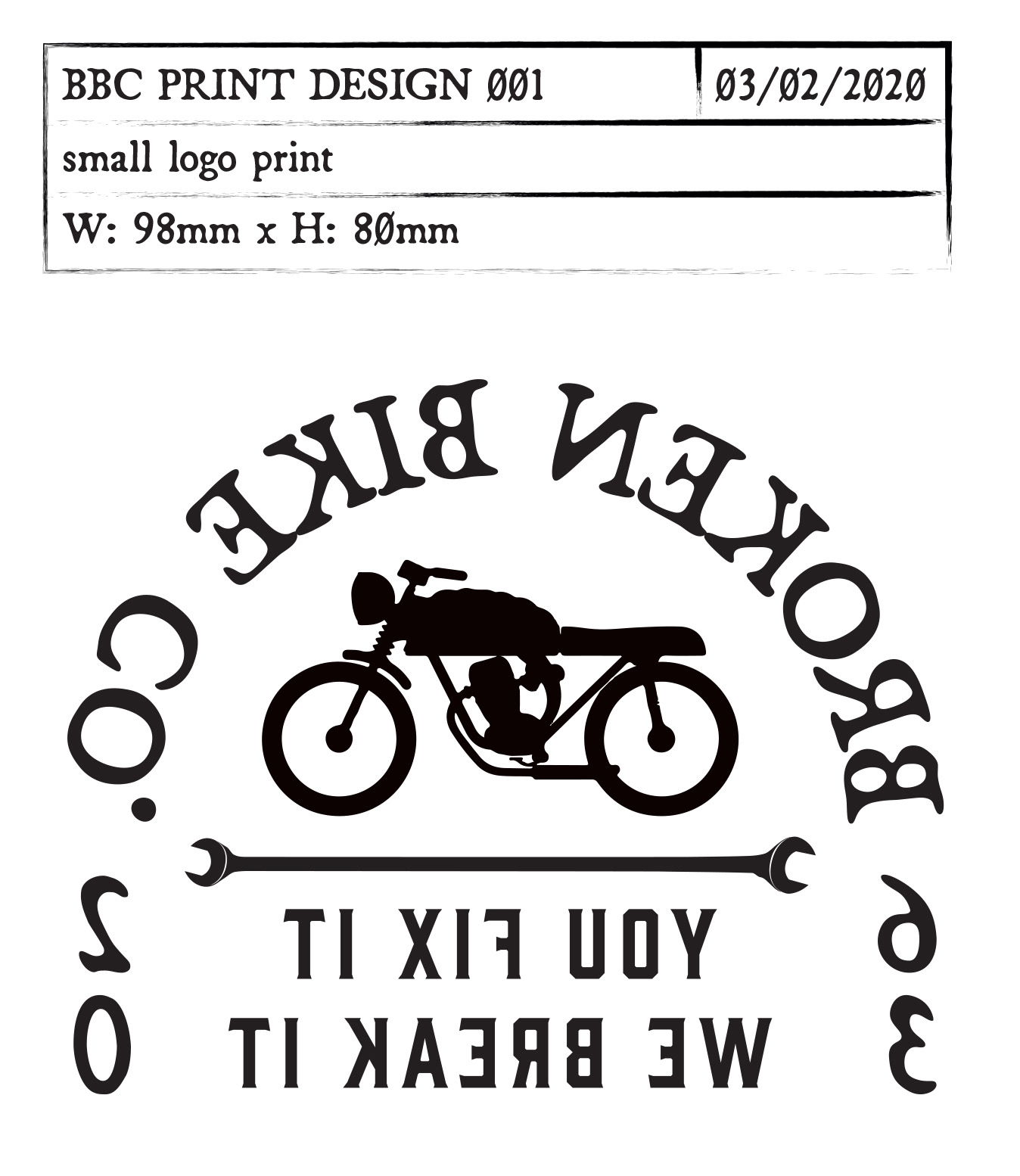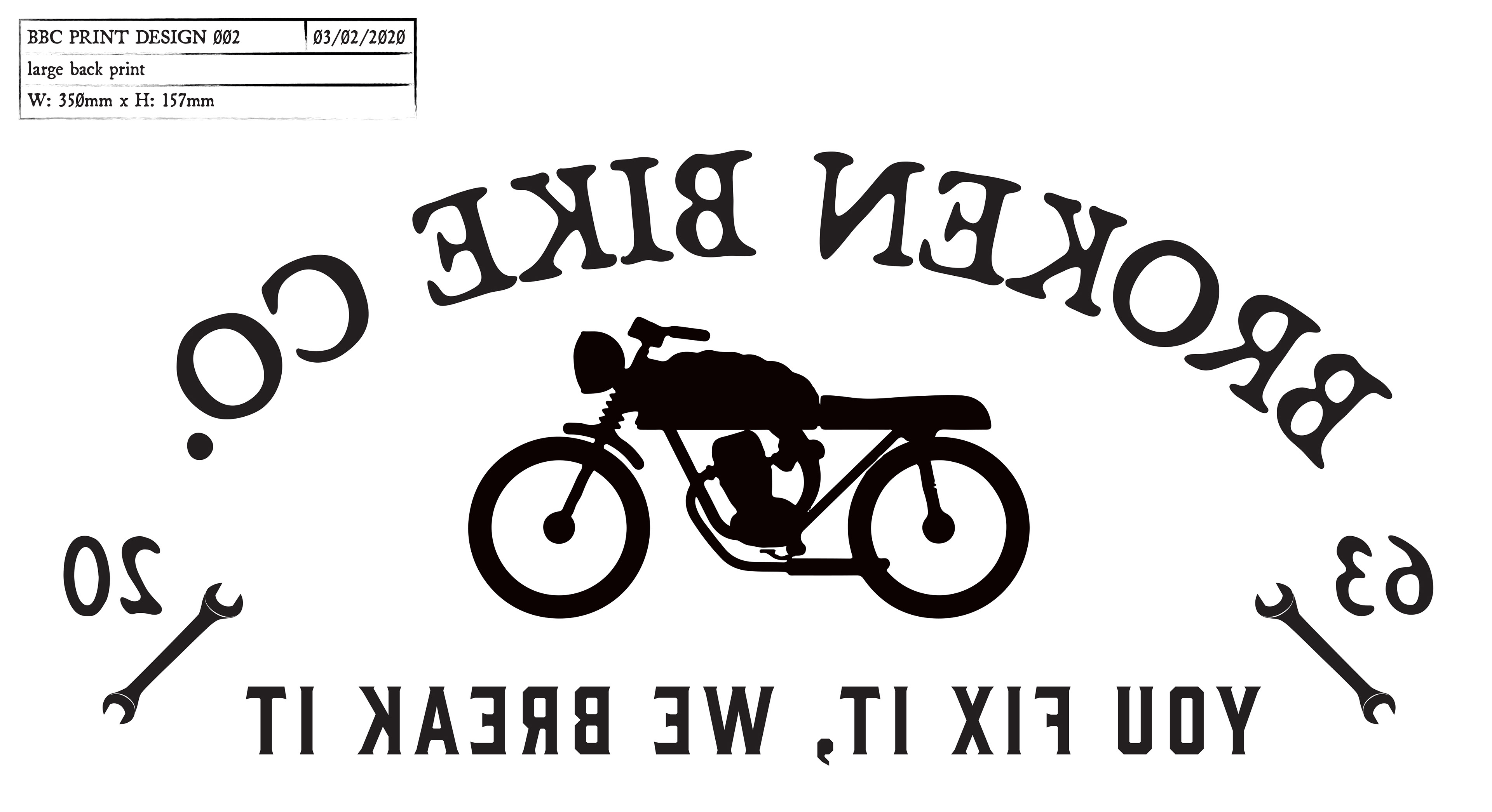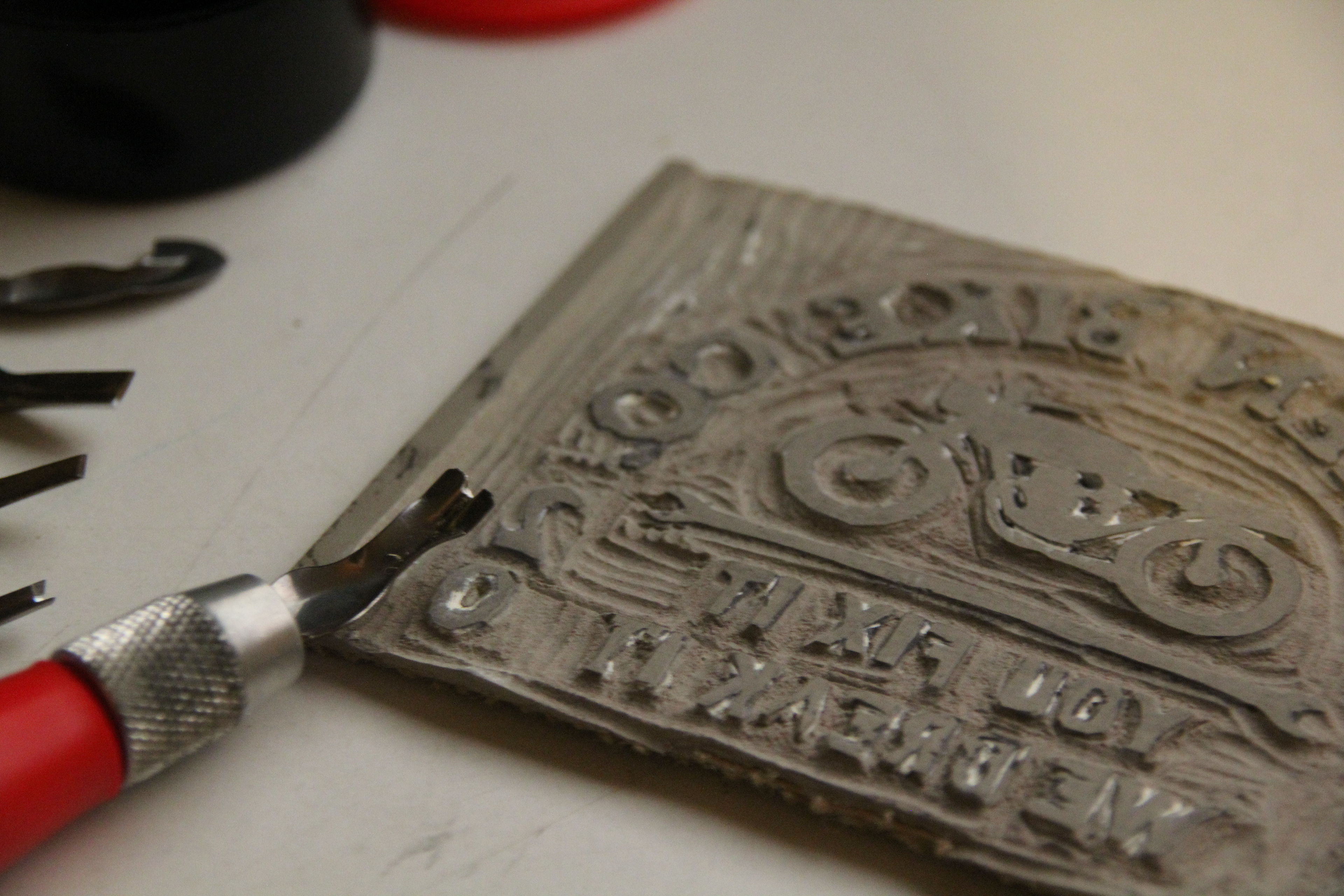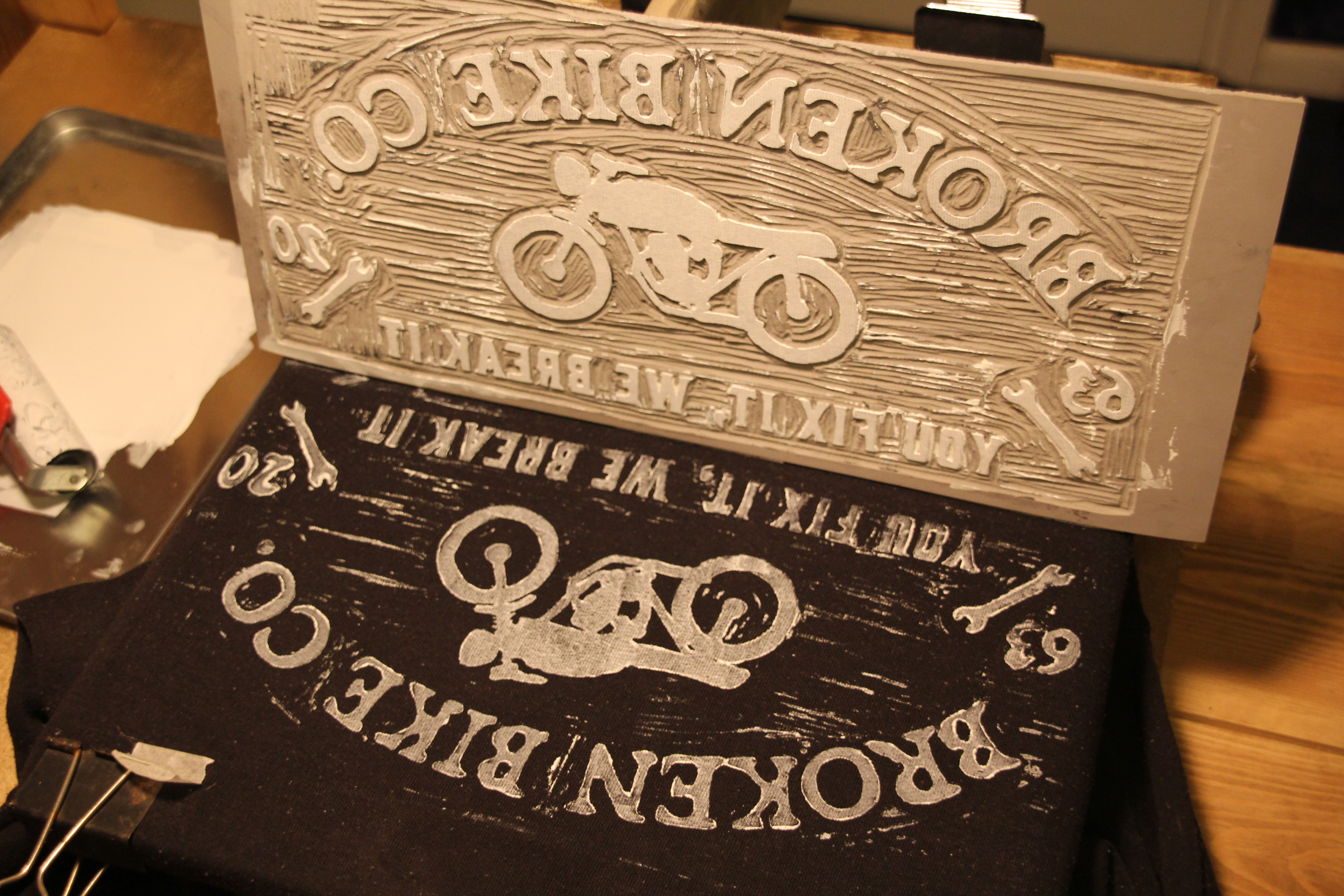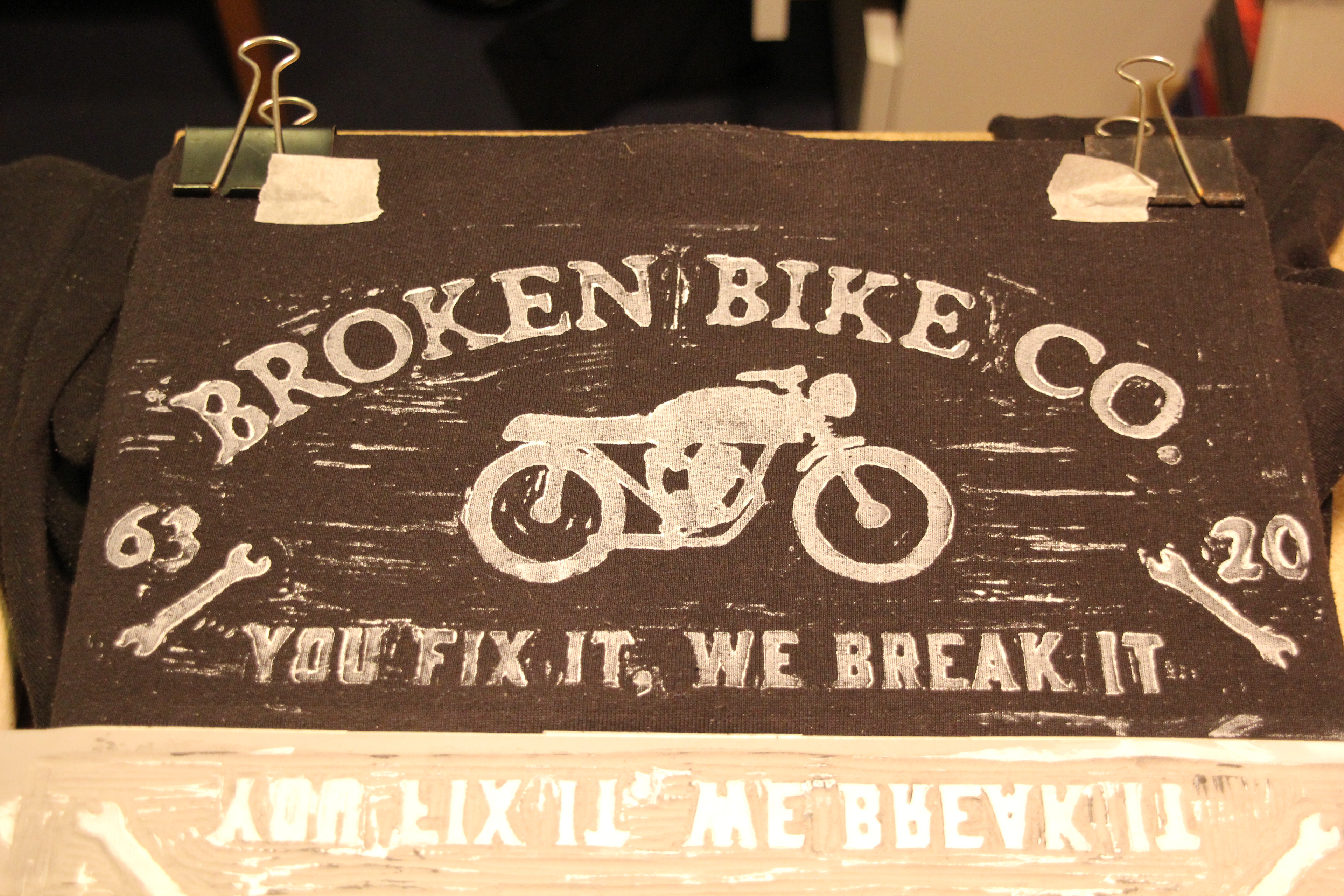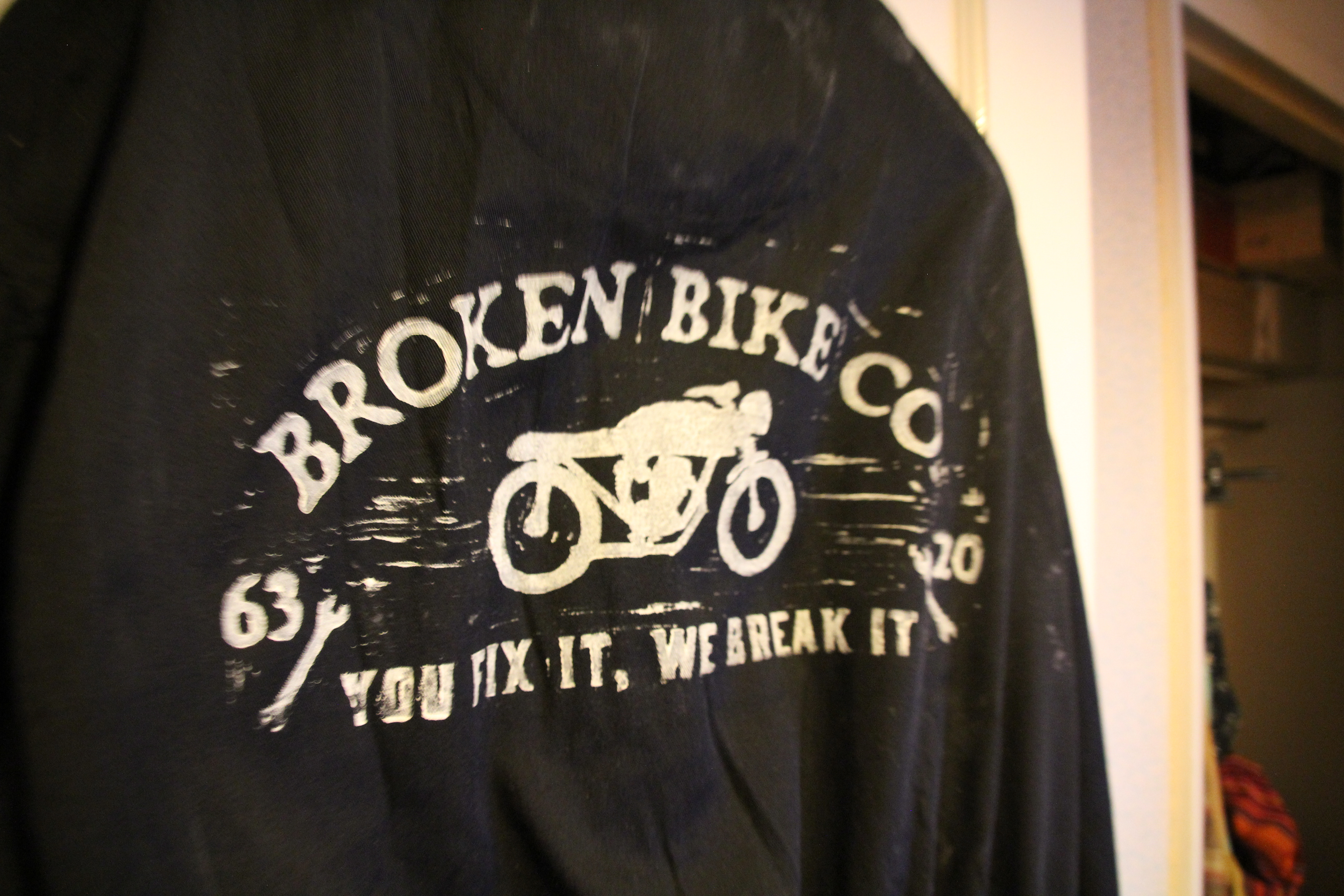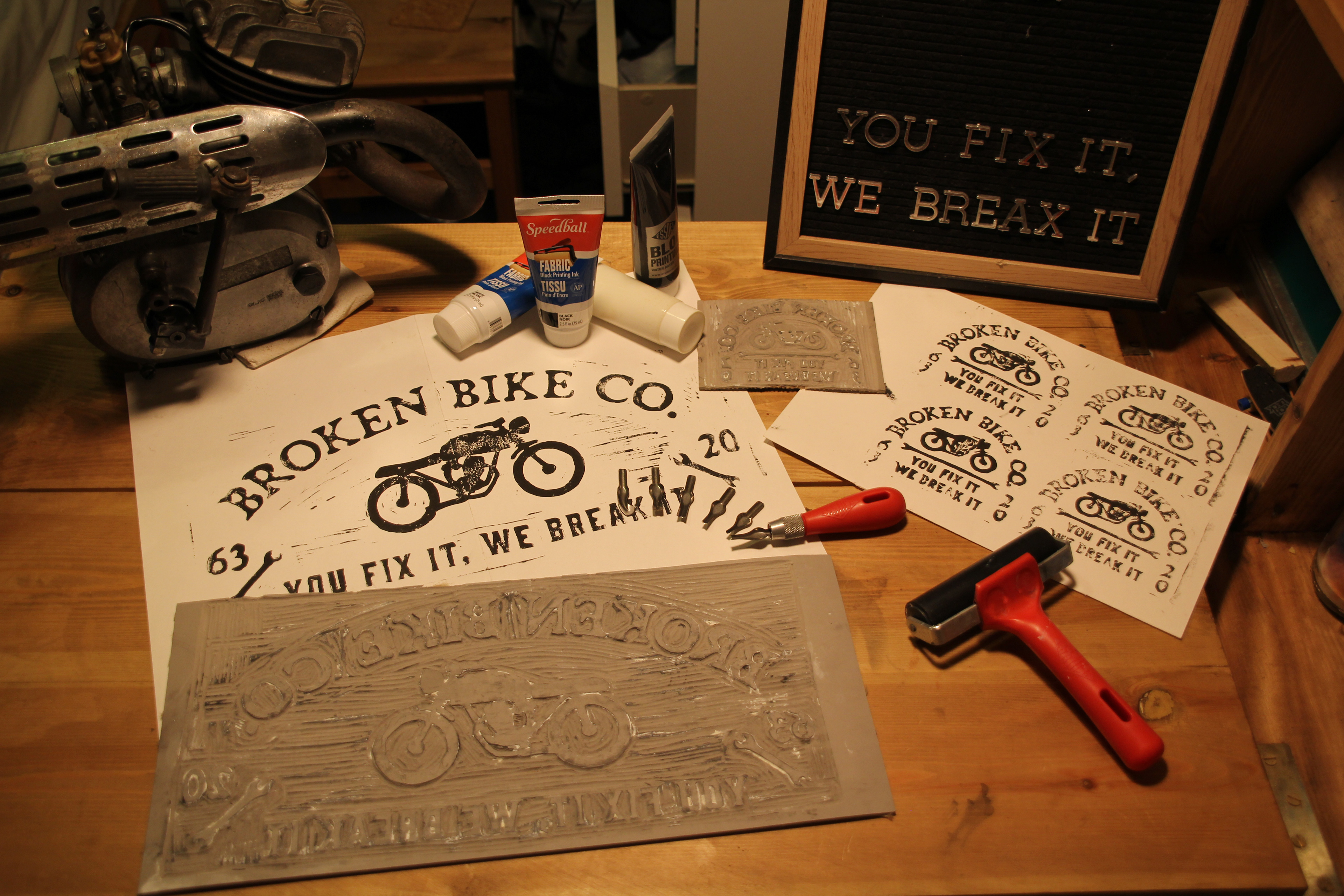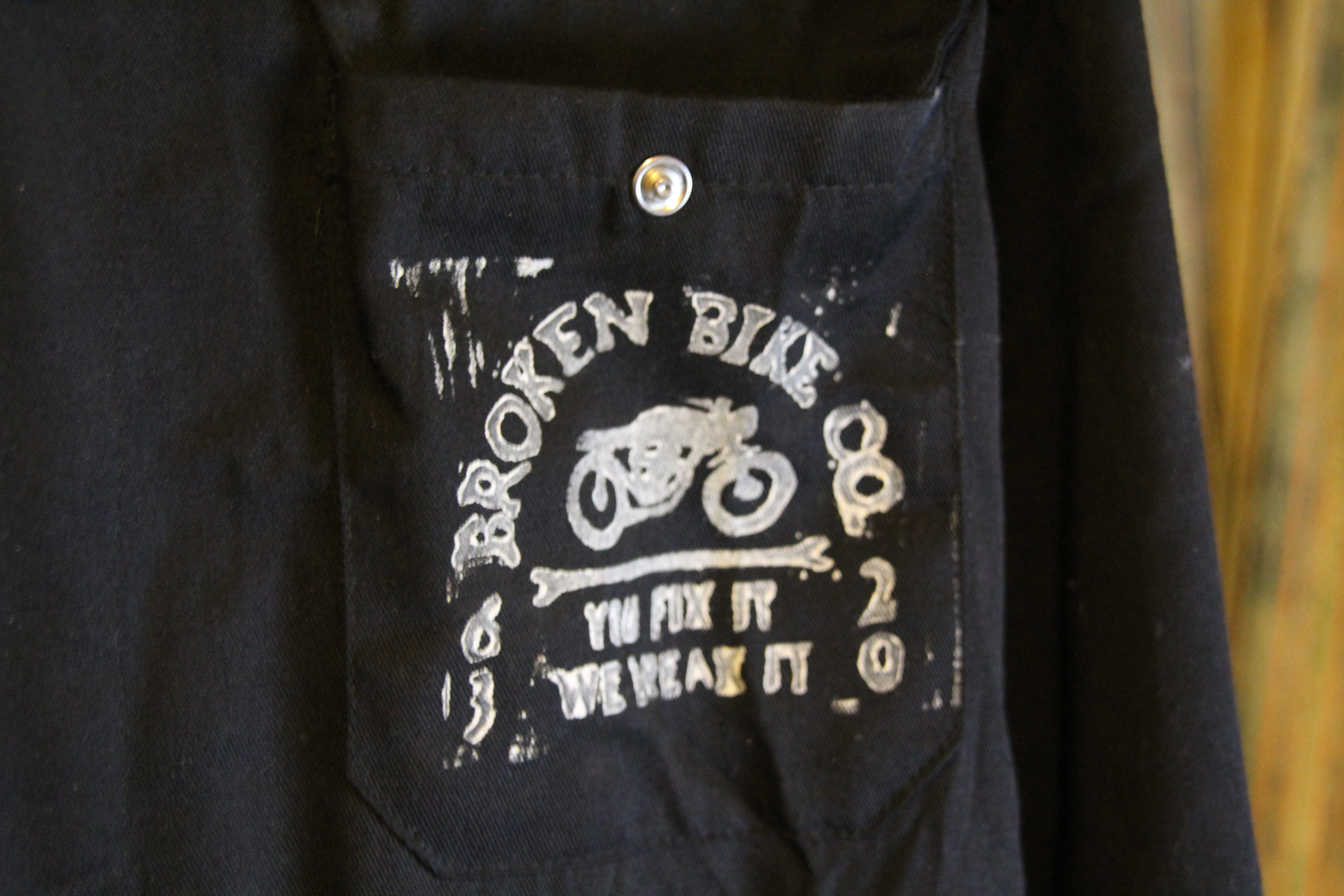 The longest part of the process was cutting into the lino, which across the evenings of a few weeks left me with two fantastically detailed blocks of lino from which I could now print. I was able to find a fabric specific printing ink and was cautious about the process, as white on black with no base printed colour seemed like it could get lost. Nevertheless I inked up the lino, carefully printed the design, and on peeling it back realised how well it had come out. The design had translated near perfectly onto the fabric, and the colour was so much brighter than I was expecting. To be safe I reapplied ink and did a second pass, just to be sure, and it just helped the white to really pop on the dark base.
There's a fantastic character to a lino printed design. The impressions of the slightly raised ridges gives it such a lovely little burst of individuality and had the look I was going for perfectly achieved. 
To see more of this project, please feel free to read my more in depth write up which can be found from the home page of my website.
One of the high value items for Mountain Warehouse is a series of baselayers ranging in technical specification that were in desperate need of a redesign. The initial concept incorporating the mountains and angular gradient were being trialled on these packaging updates as a test for a potential larger redesign, so their execution was important. There were plenty of revisions and design phases for the update, as the intended direction changed quite often, and feedback coming in from both UK and International stores provided some direction for the updates, but the most important thing was being able to create a consistent looking set of packaging that also was uniquely recognisable and distinguishable in relation to the technical and department of each box.
After many revisions and amends, this was the final concept that was created, with three distinct technical differences in Lightweight, Seamless and Merino styles all in either Mens, Womans or Kids boxes. They are all one visually cohesive style and look fantastic sat next to each other on the shelf, but it's also clear to the customer based on the variation in packaging design which style and which department it was without having to read through sizing and technical information. 
Because of the fact that the products weren't created by the time I finished my apprenticeship, there weren't any packaging samples for me to photograph to include in here. I've learned how to use the basics of Adobe Dimension to create digital mock-ups of how some of the packaging will look.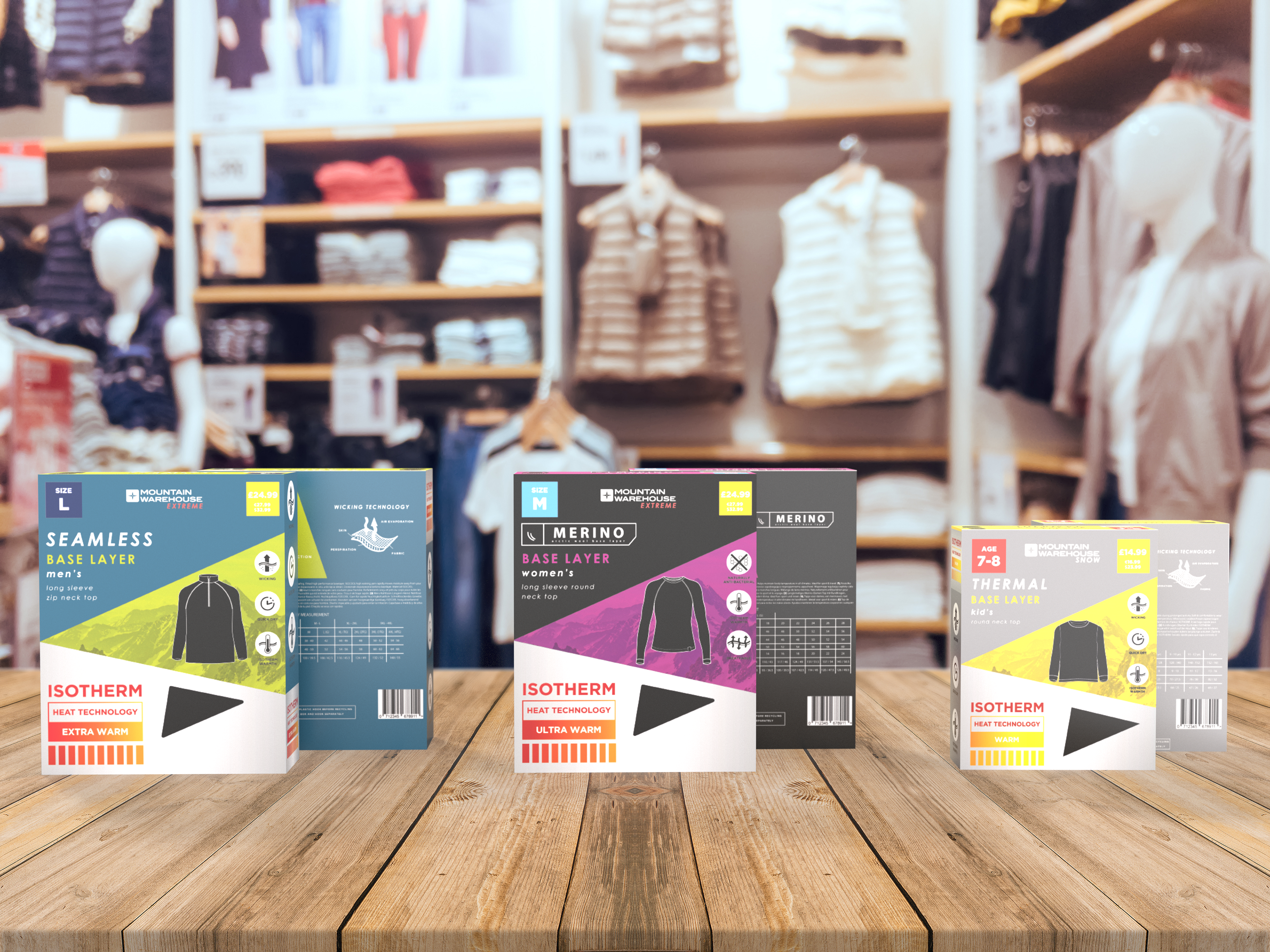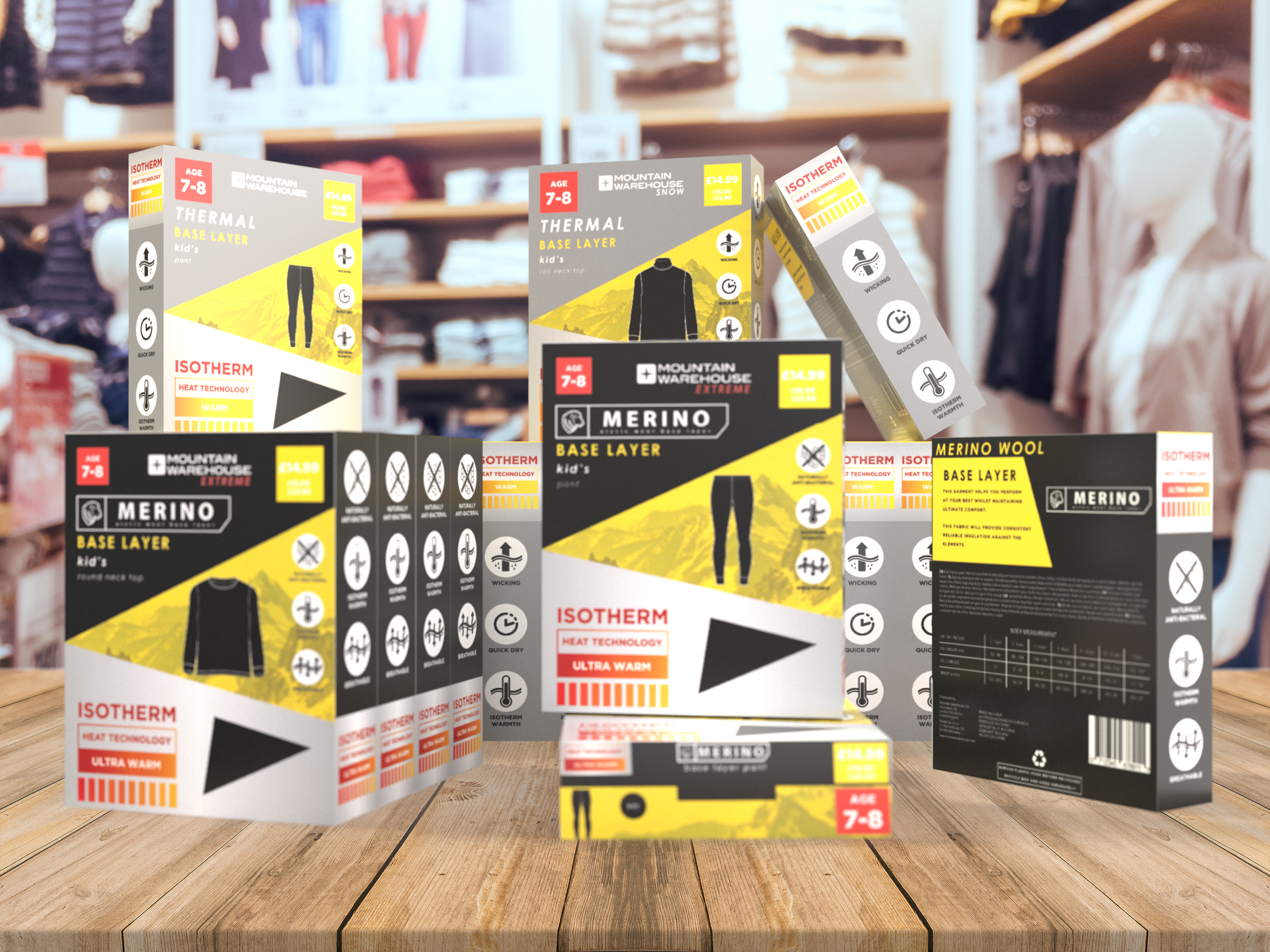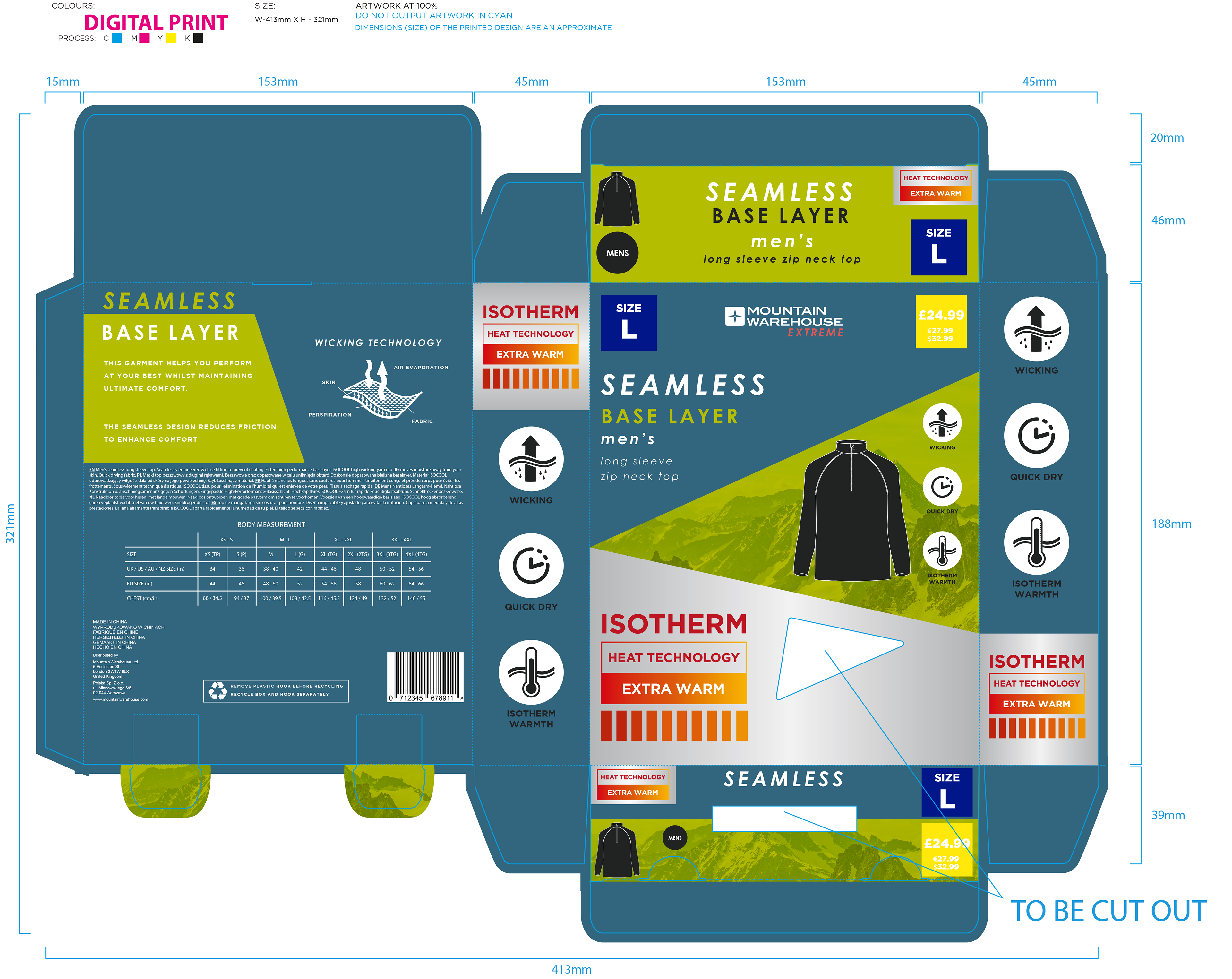 Album Artwork Homage
​​​​​​​
One of my favourite personal projects over the last few years is the annual-ish sort of project I undertake where I select a few of my favourite albums and give illustrating them a go.  It's a really enjoyable way to mix the albums that I enjoy with a design that pays some amount of homage to the original art style. I'm lucky that I listen to music with such interesting artwork that allows me to explore its nuances in my redesign of it.
A reason that I continue to do this is I love to see my progress and development in skills and techniques as time goes on, which provides a lovely benchmark to gauge just how far my design skills have come over the years.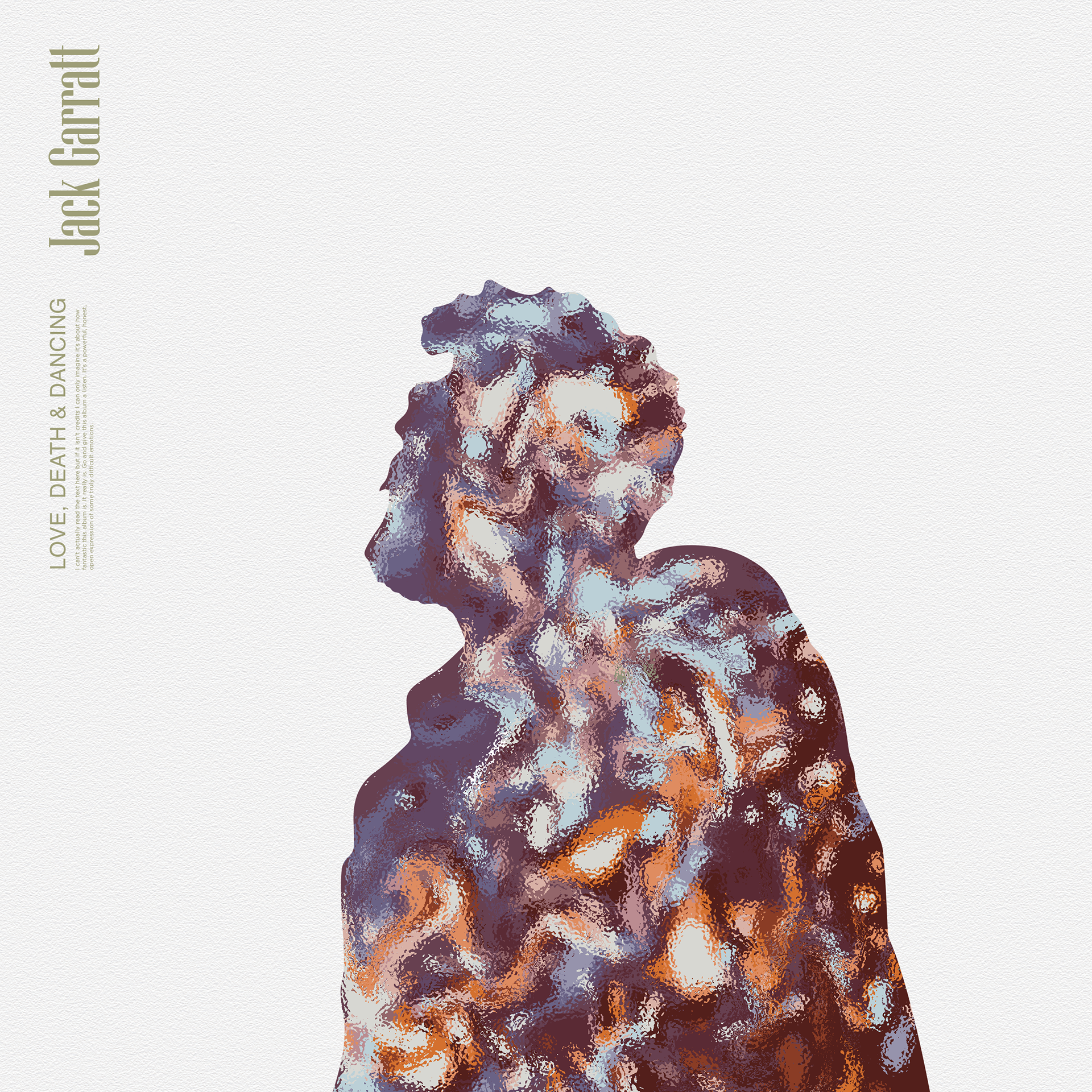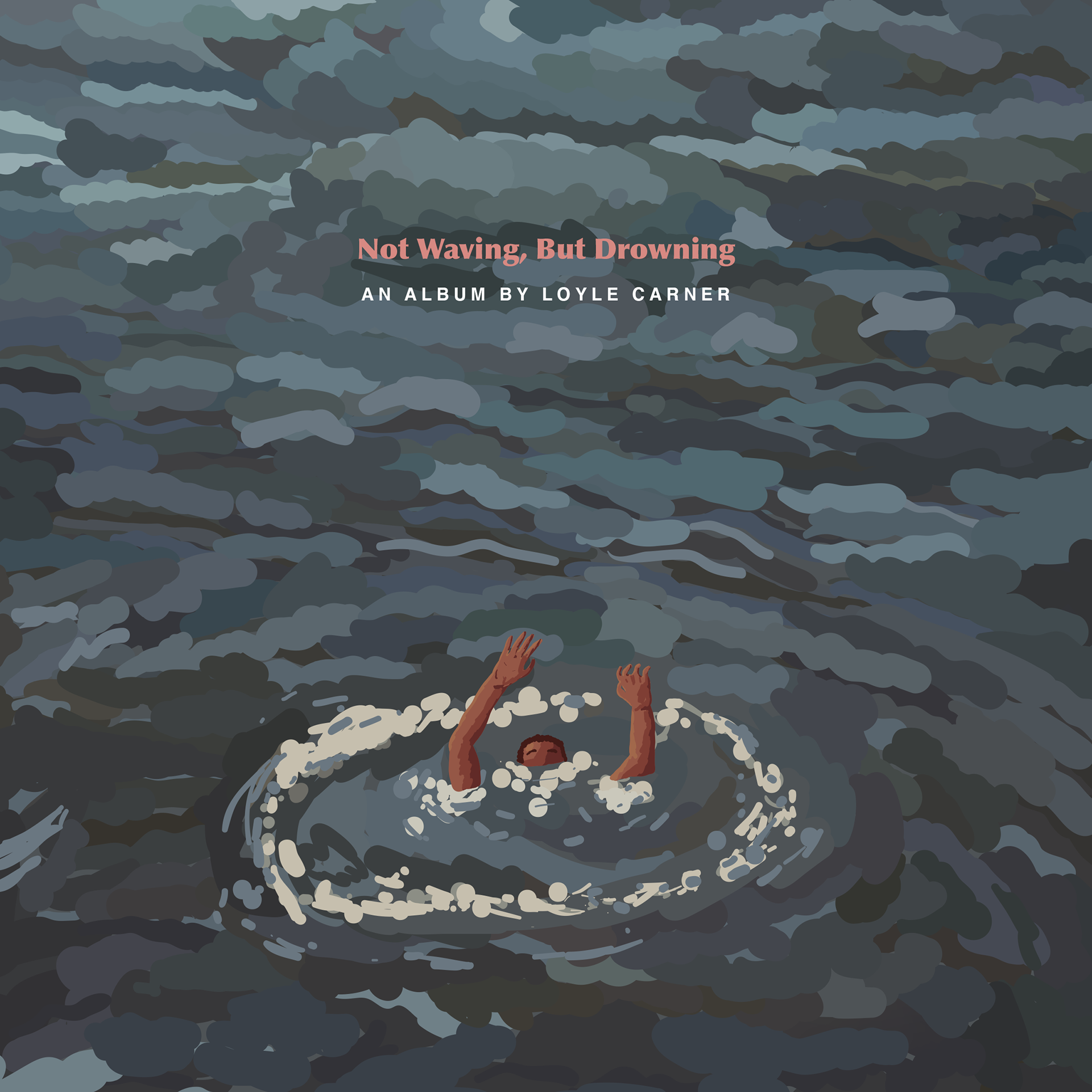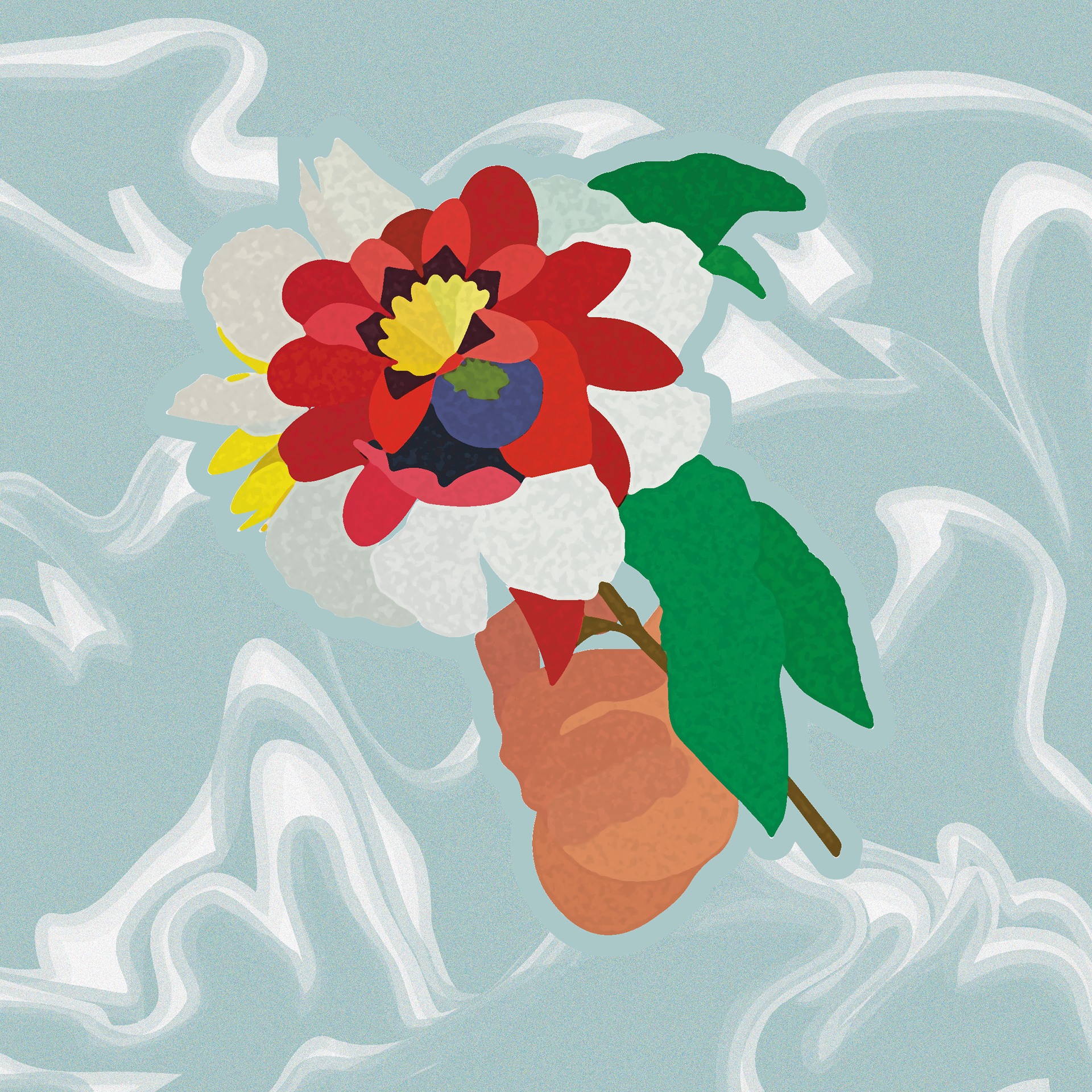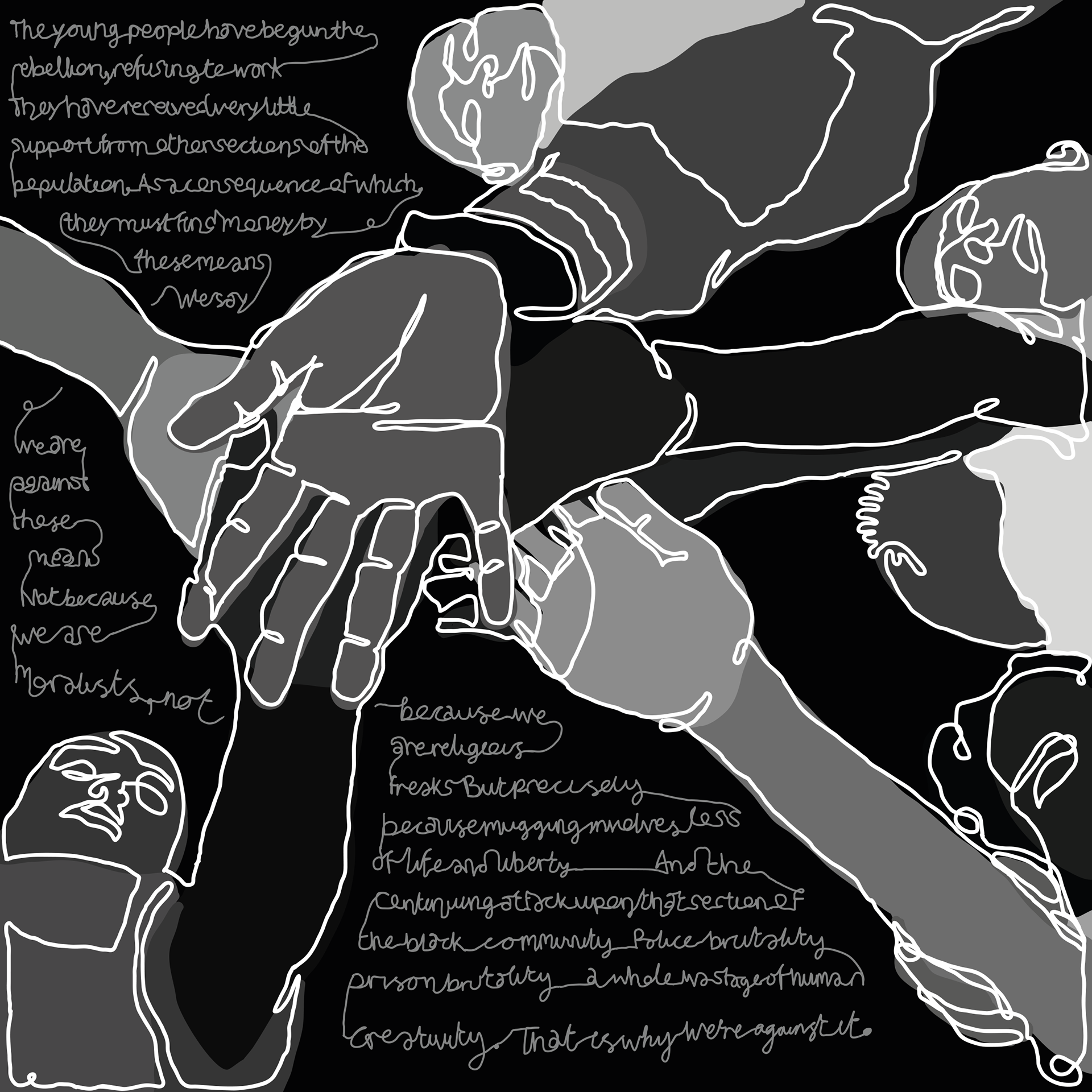 The previous iterations of my album redesigns can be found in my 2018 portfolio

(which can be found on my homepage)

and the level of progress and growth as a designer will always be my biggest takeaway at the end of a project like this, because what seems second nature to me now was a novel, impossible technique just a year ago.
Where most of my previous designs looked at recreation using vector based shapes, I wanted to push my skillset in a new direction and looked to create these newer designs with tools I wasn't as familiar with taking more of an illustration route. 
I absolutely adore being able to infuse my passion for design with other passions outside of it, such as music, and as music often plays a fundamental role in my design process

(in that it's almost always playing)

it feels like a perfect marriage.
Scandi Character Bath Bombs
Summer characters are an easy sell, and spring animals are all cute and cuddly. For winter you can throw on a hat and scarf and it's Christmas, but for the autumnal phasing in period for AW19 bath bombs, there was uncertainty as to what to put on the bath bombs.
There was a new dieline with the bath bomb featuring in the centre of the packaging with a character animal illustrated around it to give the appearance of a rounded belly created by the bath bomb. They wanted an autumnal theme with animal characters, but that was about as far as the direction went. After some research and brainstorming, autumnal animals to us meant things like foxes, squirrels, owls. All the sort of animals that often appeared and lent themselves to scandi styling. After developing the concepts and refining them with the direction and advice of the senior designers, I created two concepts for characters which when presented to the buyers went down amazingly, and were a great seller for the AW19 season.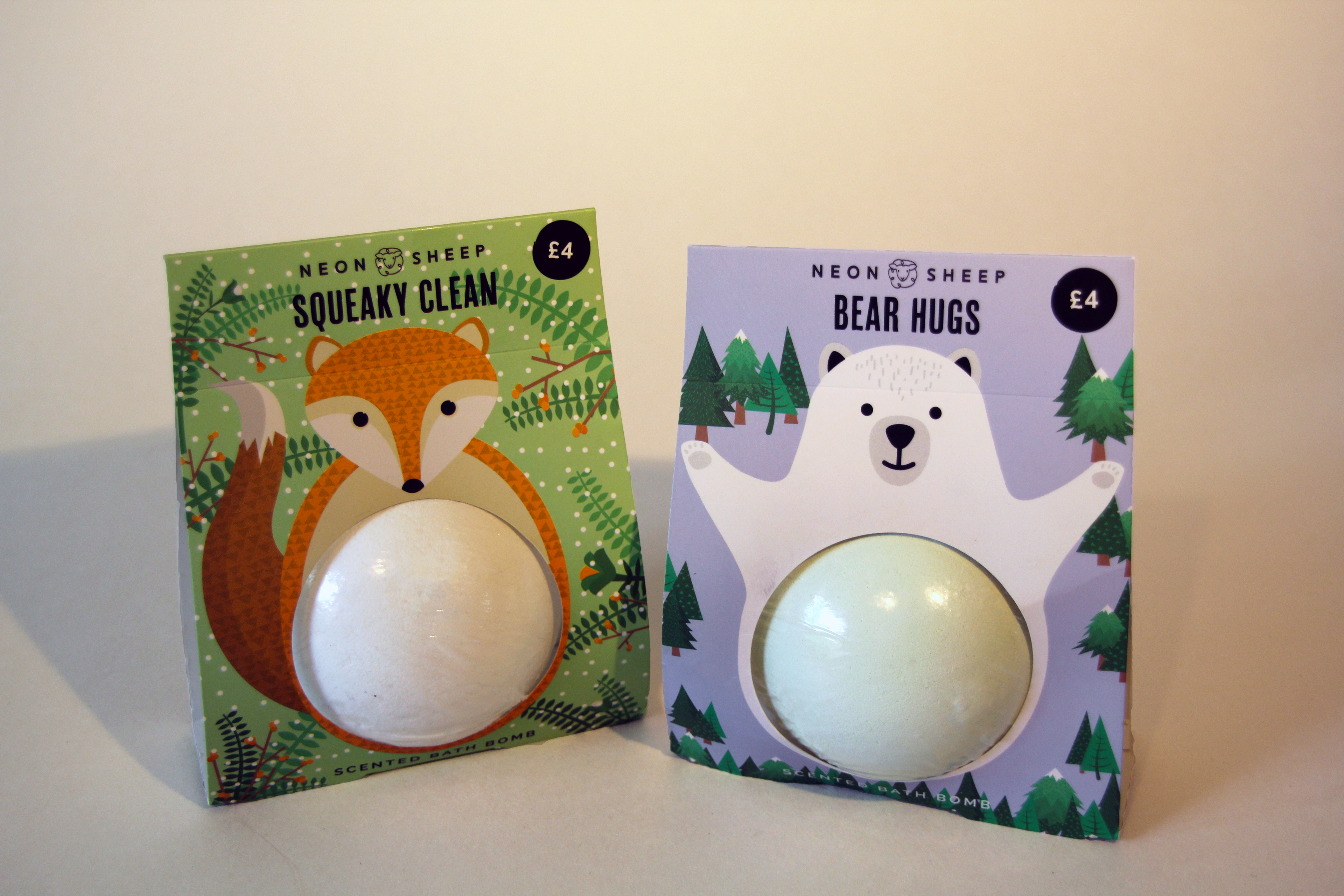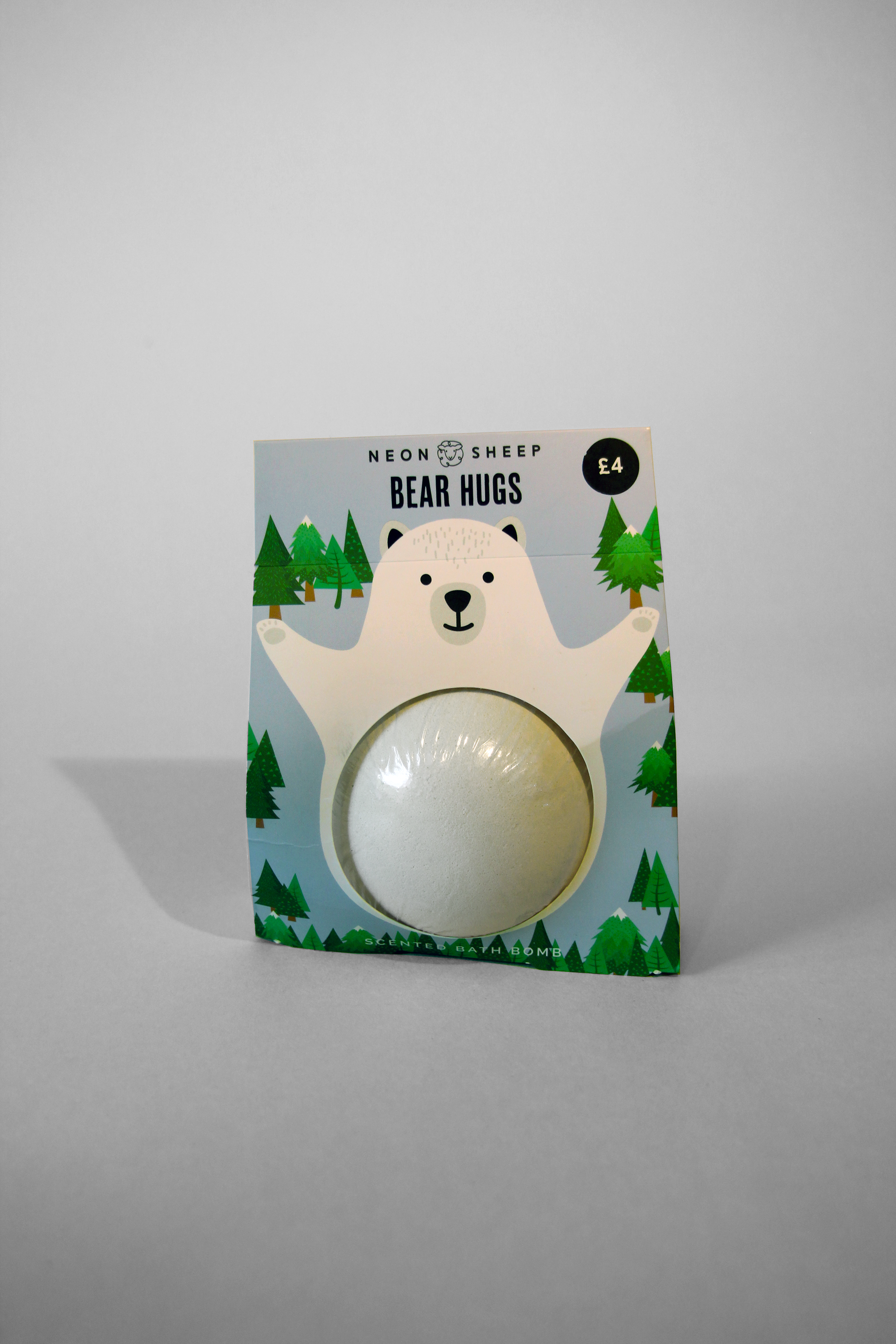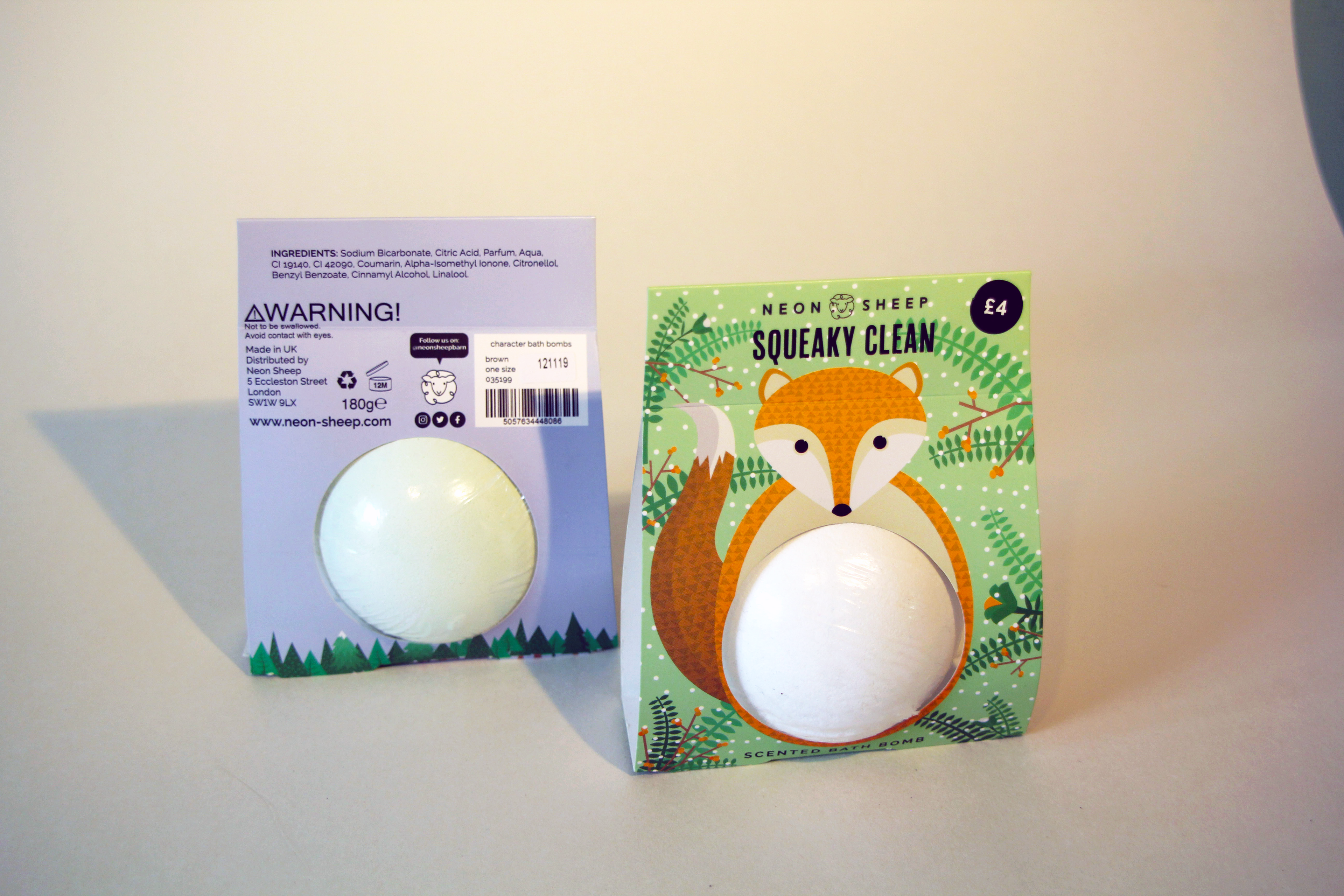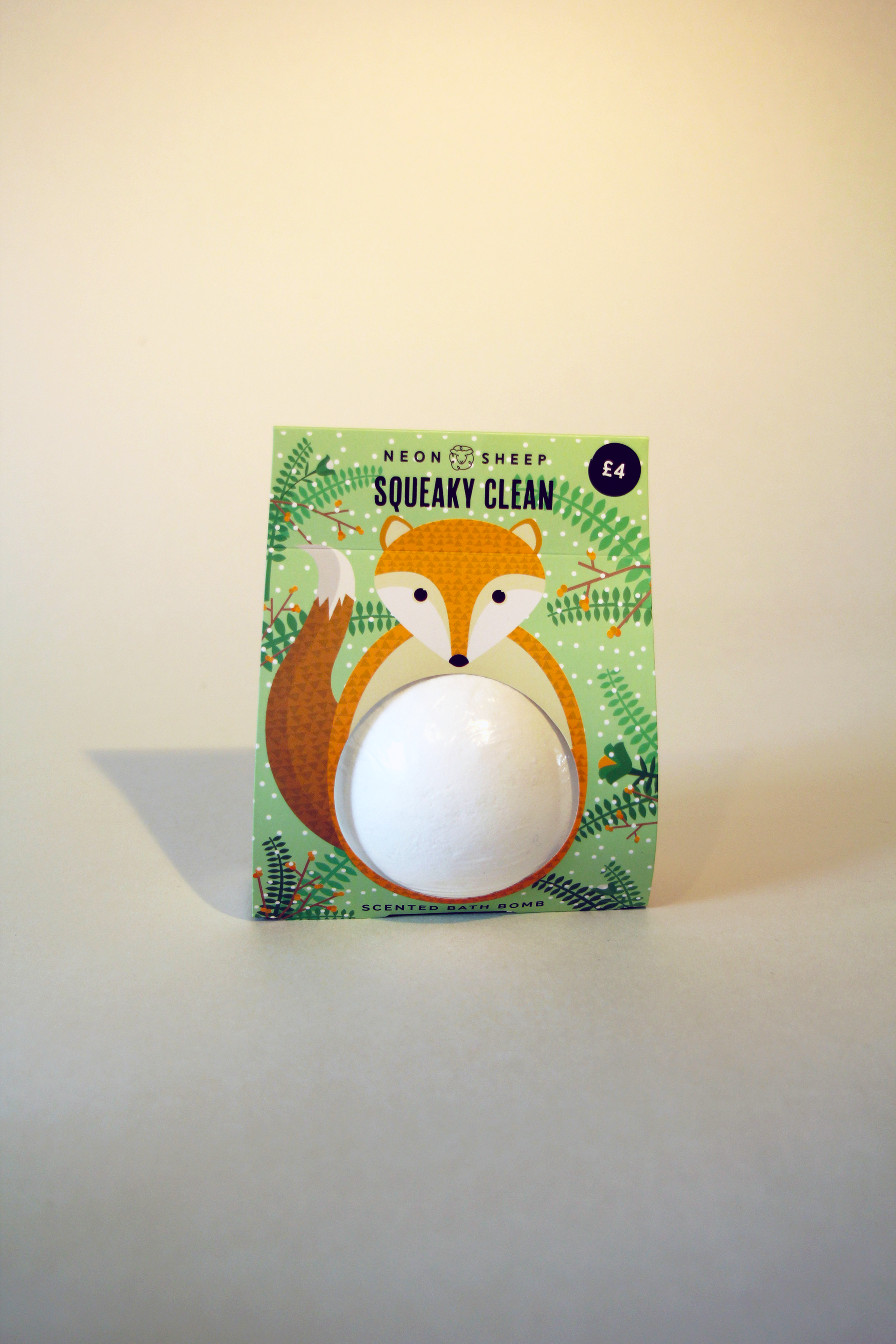 Canopy Coffee Branding
​​​​​​​
Other than working on all of the fun projects for Mountain Warehouse and Neon Sheep in my apprenticeship, there were a series of projects designed to incorporate processes and procedures common in the design industry to ensure my knowledge of them is substantial. The largest of them, which was created to meet 6 different units, looked at creating a high street coffee shop brand. Being quite an open ended brief, it meant I was able to take a lot of creative liberty with the project, but more than half of the project was dedicated not to the design, but to extensive market research carried out in order to best understand the market and create a brand that would most efficiently and effectively work as a business within the current market.
The project covering so many different units meant it was responsible for a large portion of the distinction I achieved, and I know that the work put into the extensive research that helped to give the designs purpose and meaning heavily contributed to the overall project success. It was a lot of fun to be able to design with such an open ended brief that allowed me to experiment and enjoy a good look into so many styles and executions of what seemed like such a routine branding exercise, and I ended up creating a vibrant, tropical, colour infused branding suite which represented the culmination of all of the research that went into understanding what was required in the branding of a high street coffee shop.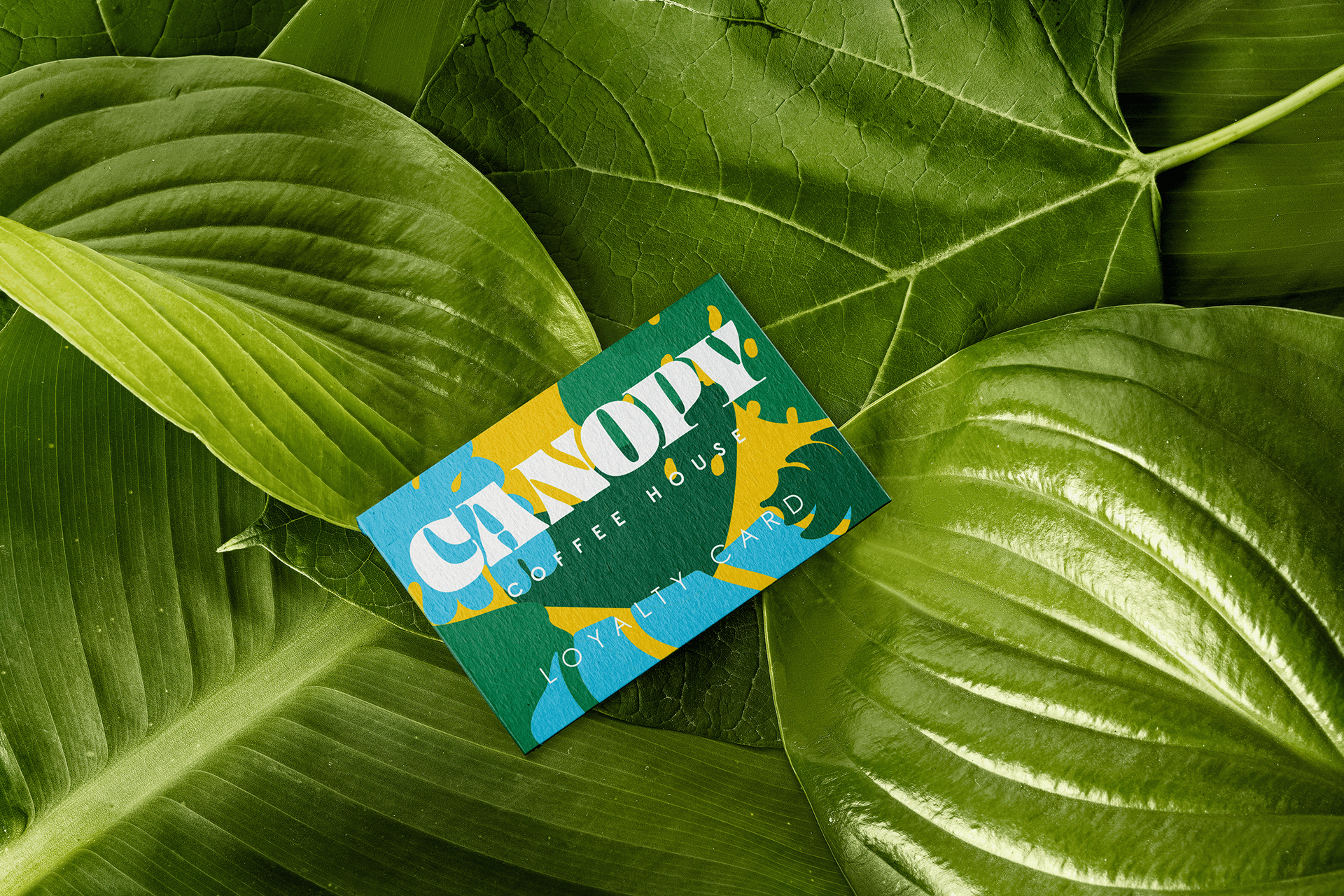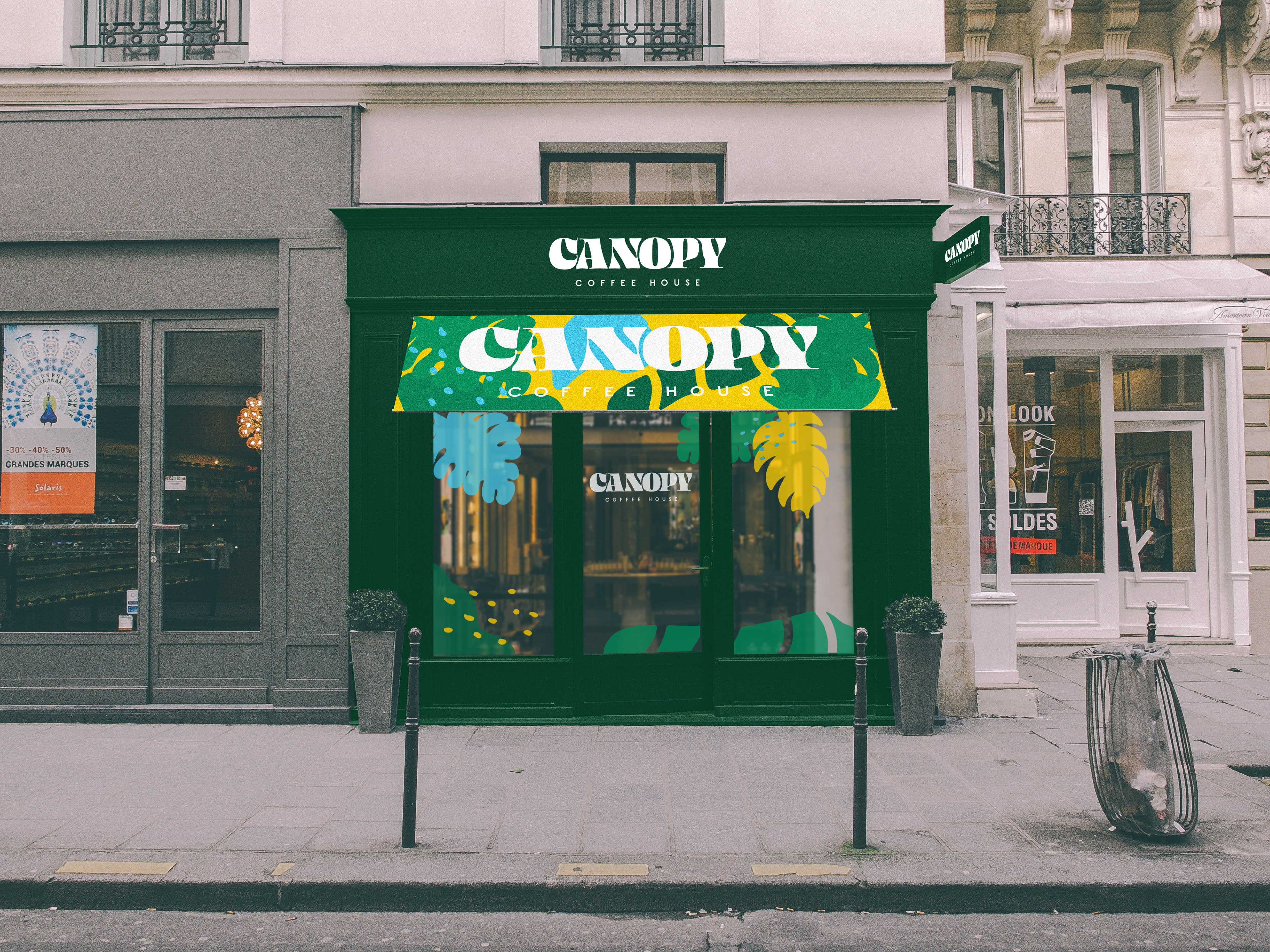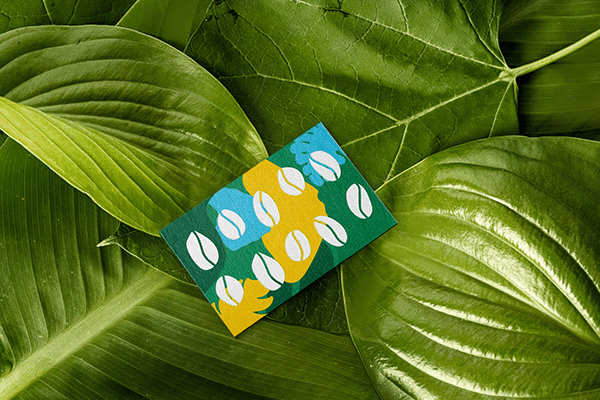 There was a slight hiccup in the execution of my final designs in the form of a global pandemic. Sadly just as the design process was starting to move towards the final few designs the office I was working in was resigned to working at home, and without access to some of the tools and the freedom of being able to experiment as much, my original plan for my final designs which was to create actual physical product samples and photograph them once complete was no longer viable. This forced me to adjust my plan to ensure that I could still somehow present all of my final designs to complete the project, so I used as many online resources as I could to create digital mockups of as many of the branded elements as possible. I think that some of them perhaps benefited from this and ended up better than I would've been able to manage if they were made in physical versions, so there are some silver linings.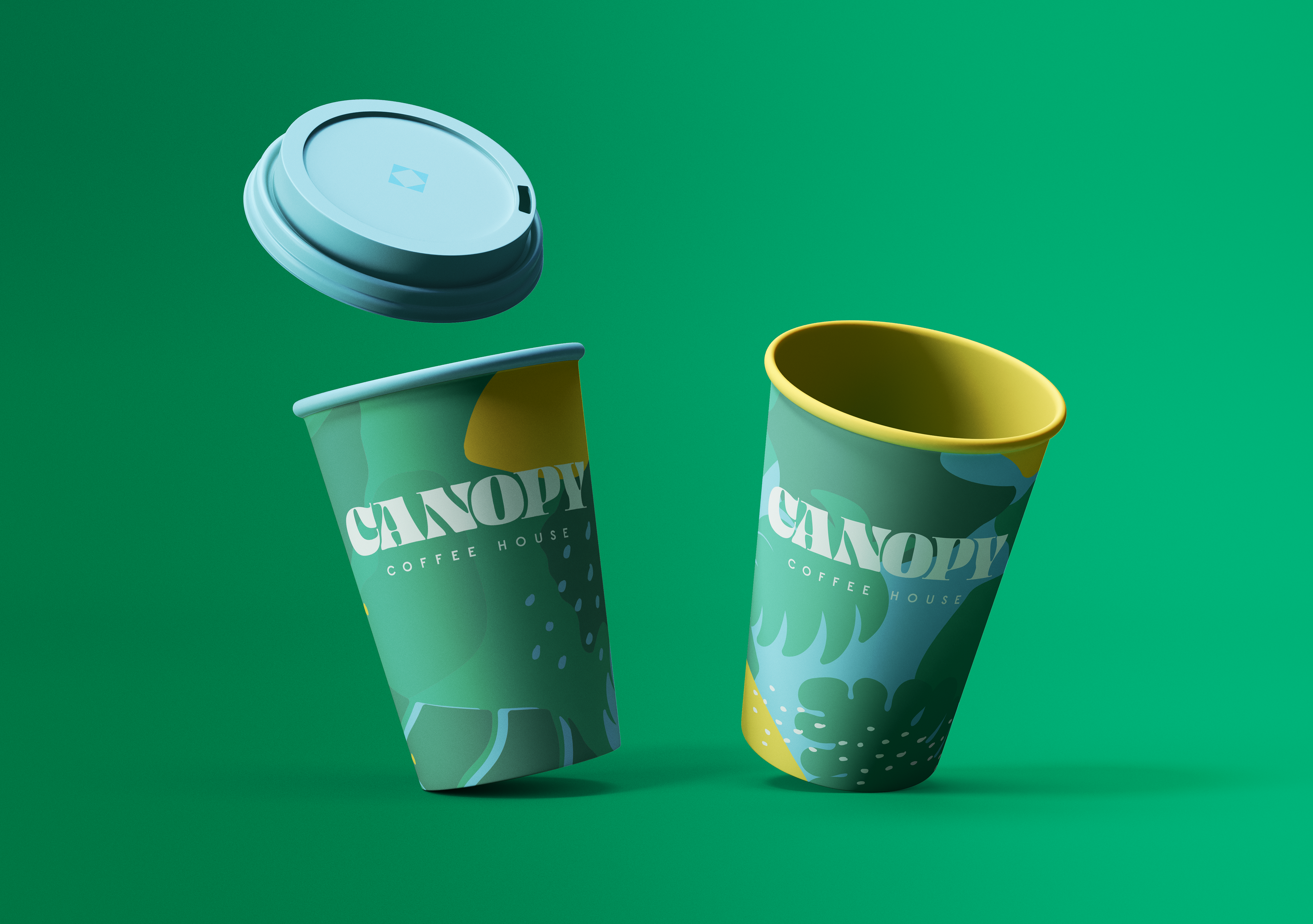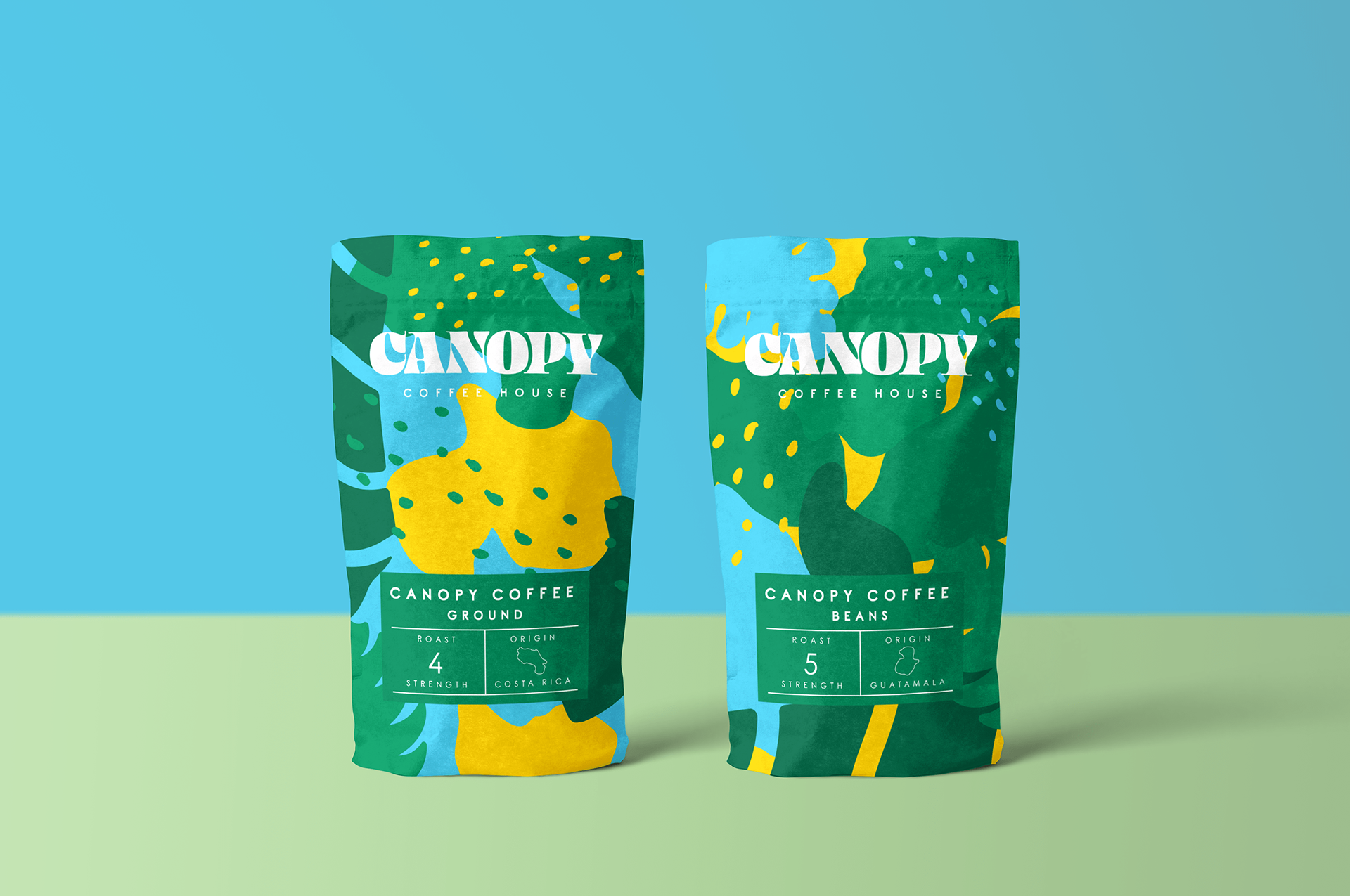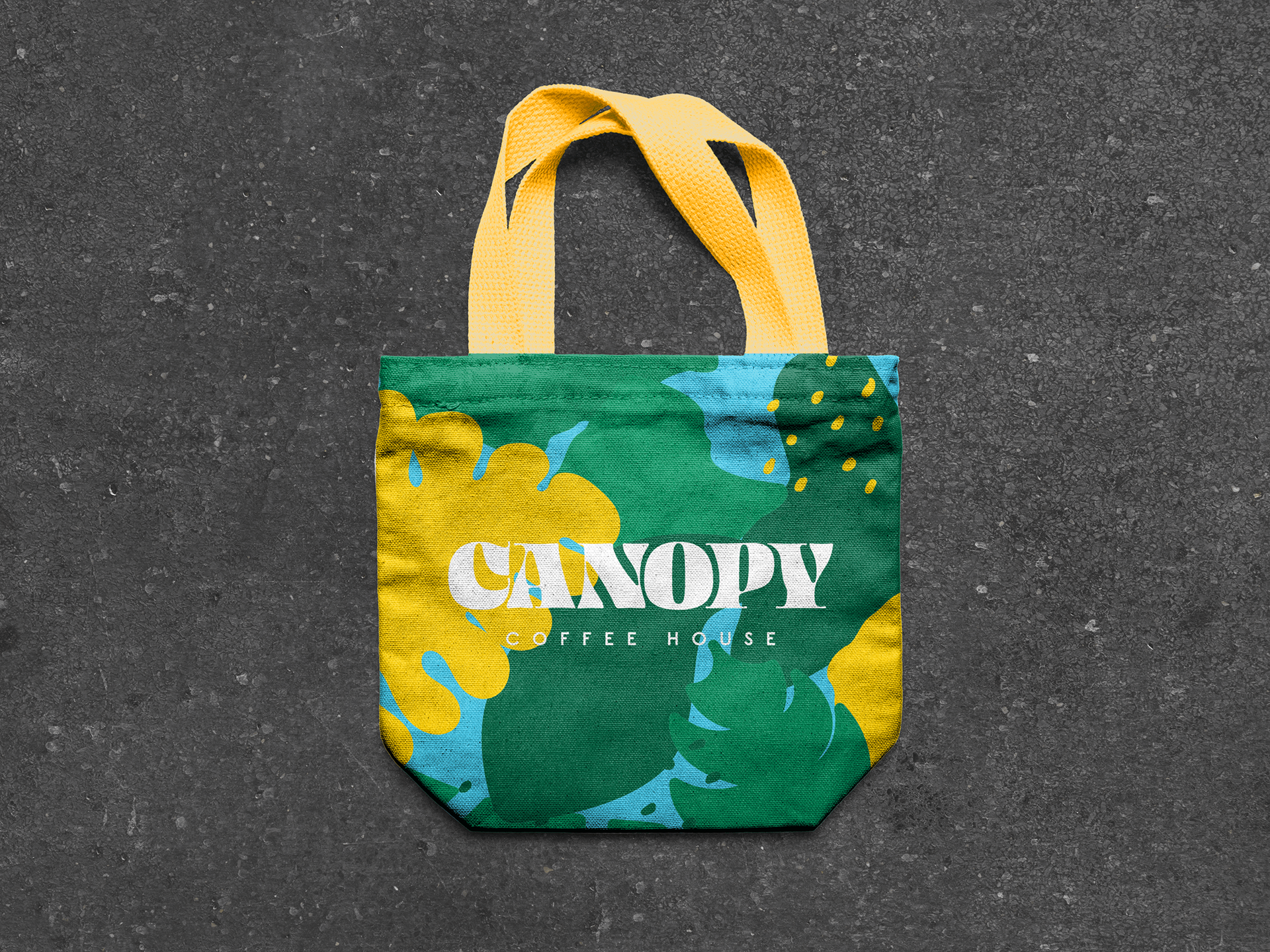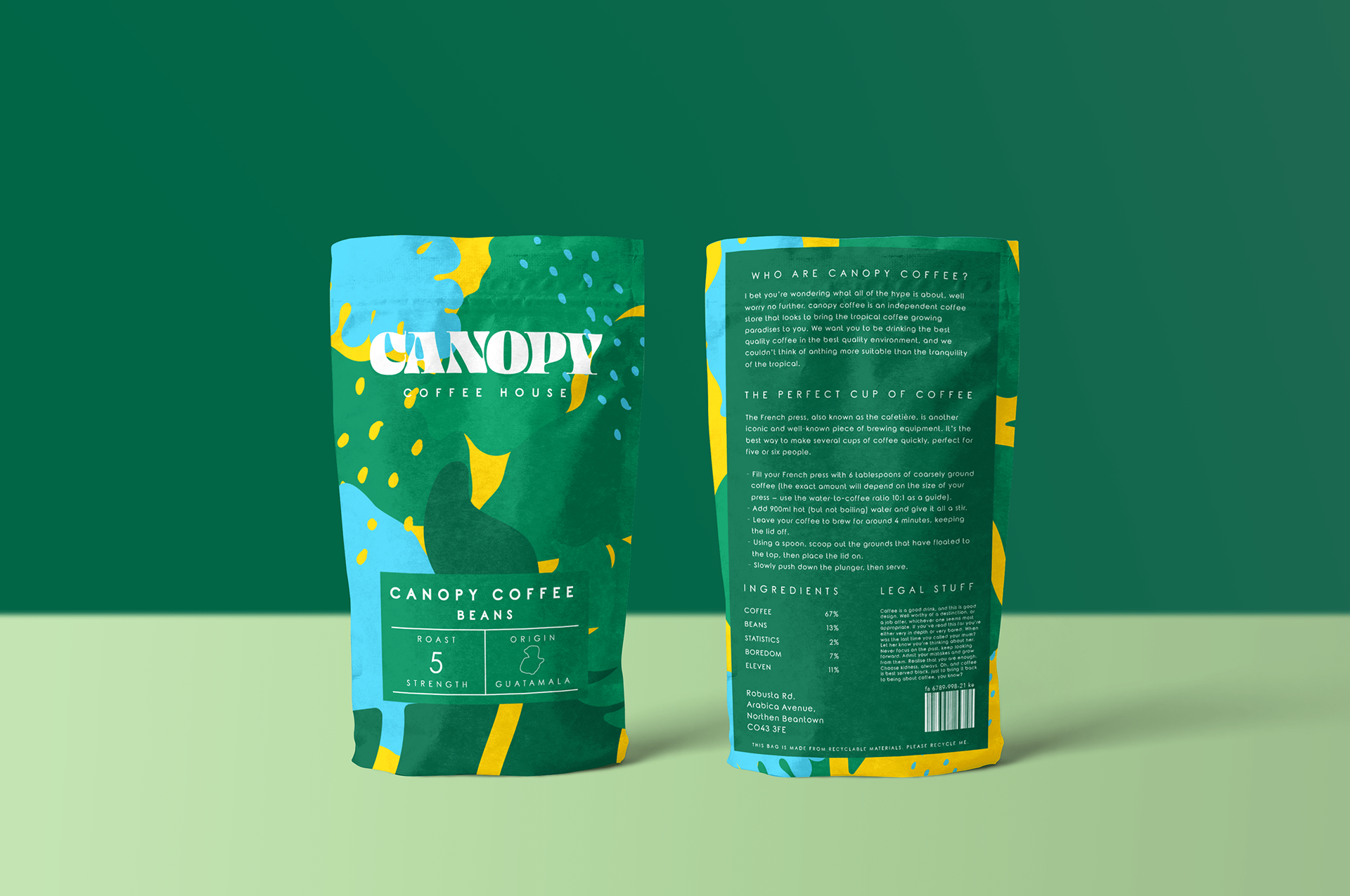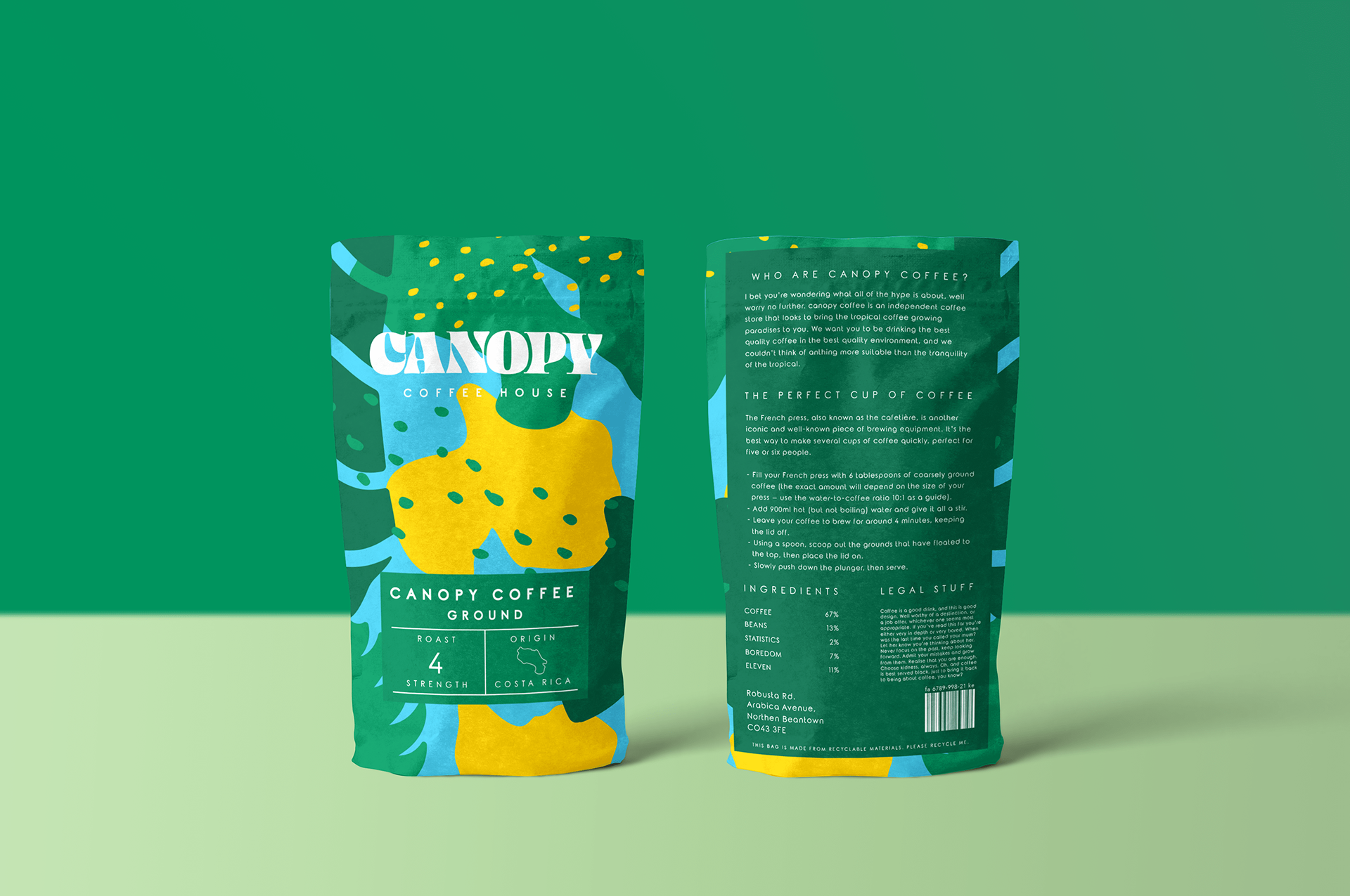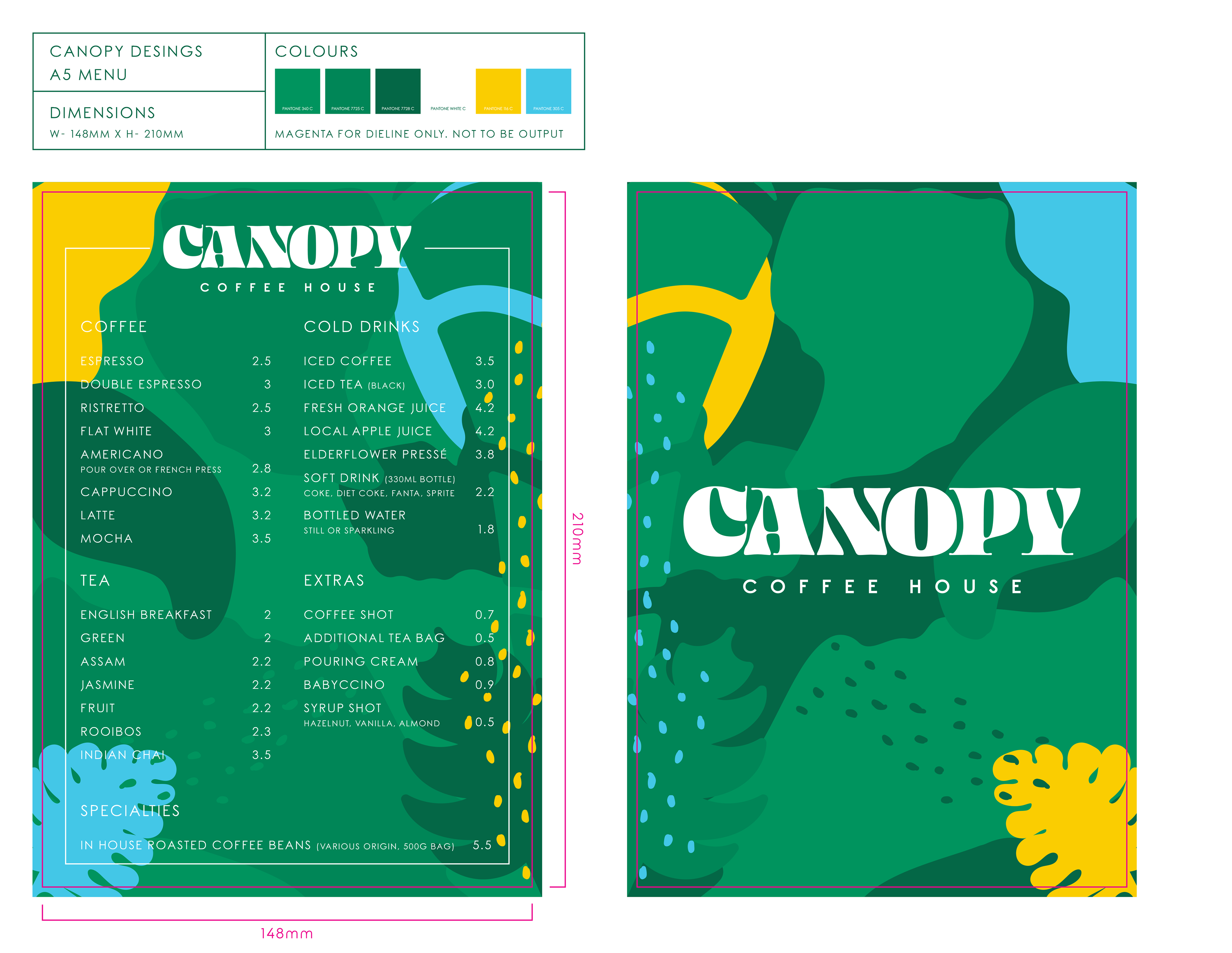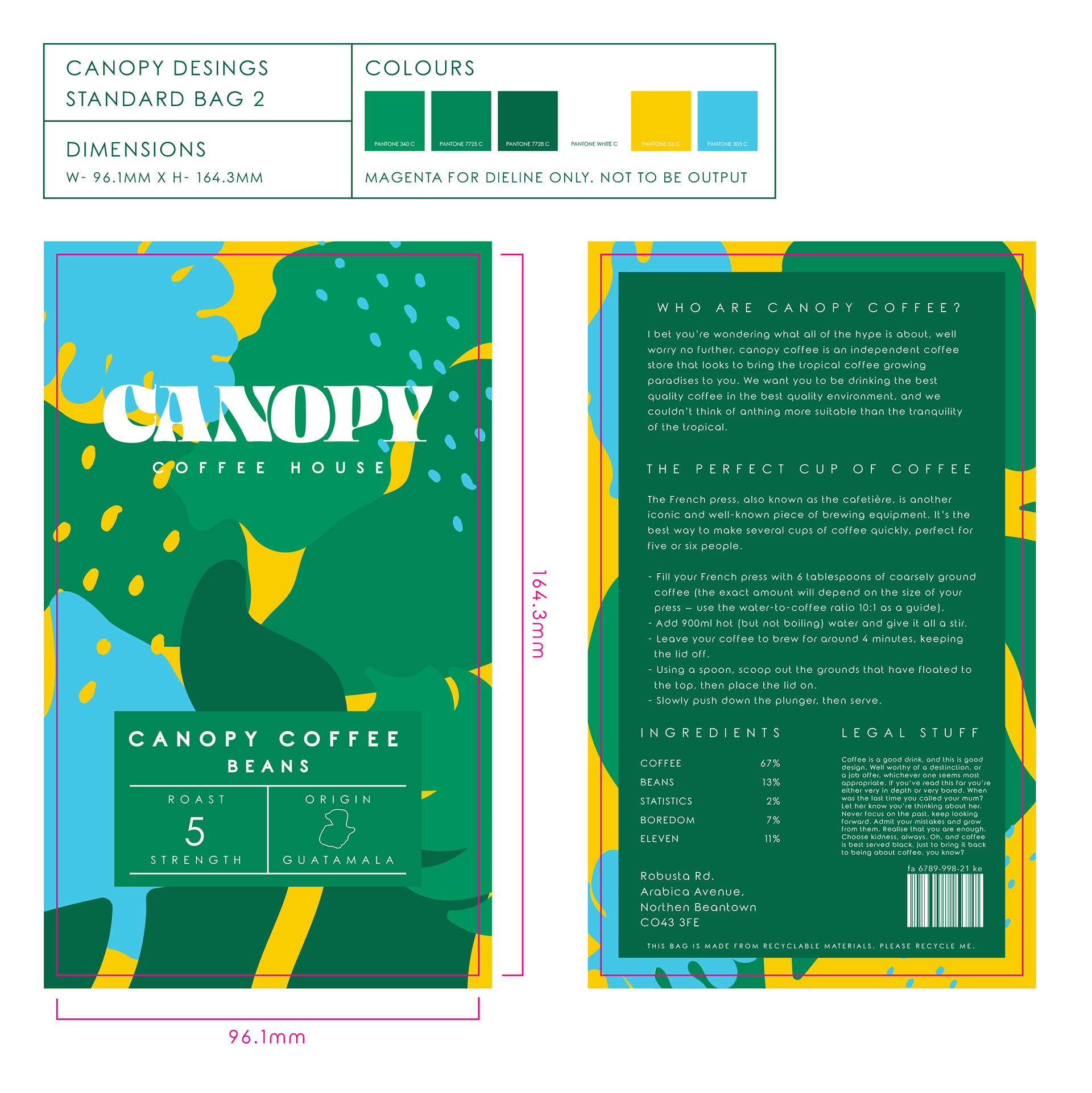 To see more of this project, please feel free to read my more in depth write up which can be found from the home page of my website.