Working alongside the promotions design team wasn't originally part of the plan for my apprenticeship, but one of my units required me to get involved with marketing activities, so I was placed in charge of design for the Neon Sheep 2019 Halloween Window Display project.
This project was set for me by the promotions manager and final approval and sign off was down to the chief commercial officer. As a young brand with this being the second operating Halloween, the main objectives of the project revolved around creating brand awareness and a sense of fun in stores. There was £43.8k worth of bought in stock for the Halloween period that the promotional run was aiming to help sell through, and whilst the ROI wasn't the primary objective, all stock bought in for this period was all successfully sold, generating 55% of profit on all of the sales for the period of display, and additionally driving non Halloween stock sales through increased footfall as a result of the promotional run.
As a growing brand, it's hard to define the metrics of success for projects like these as they're often experimental, and due to this the metrics aren't often measured and compared as they would be with a more established brand, but the reception from all of the various stakeholders in the project from promotions designers all the way to the fantastic reception of the project from the CCO helps to let me know how successful this project ended up being.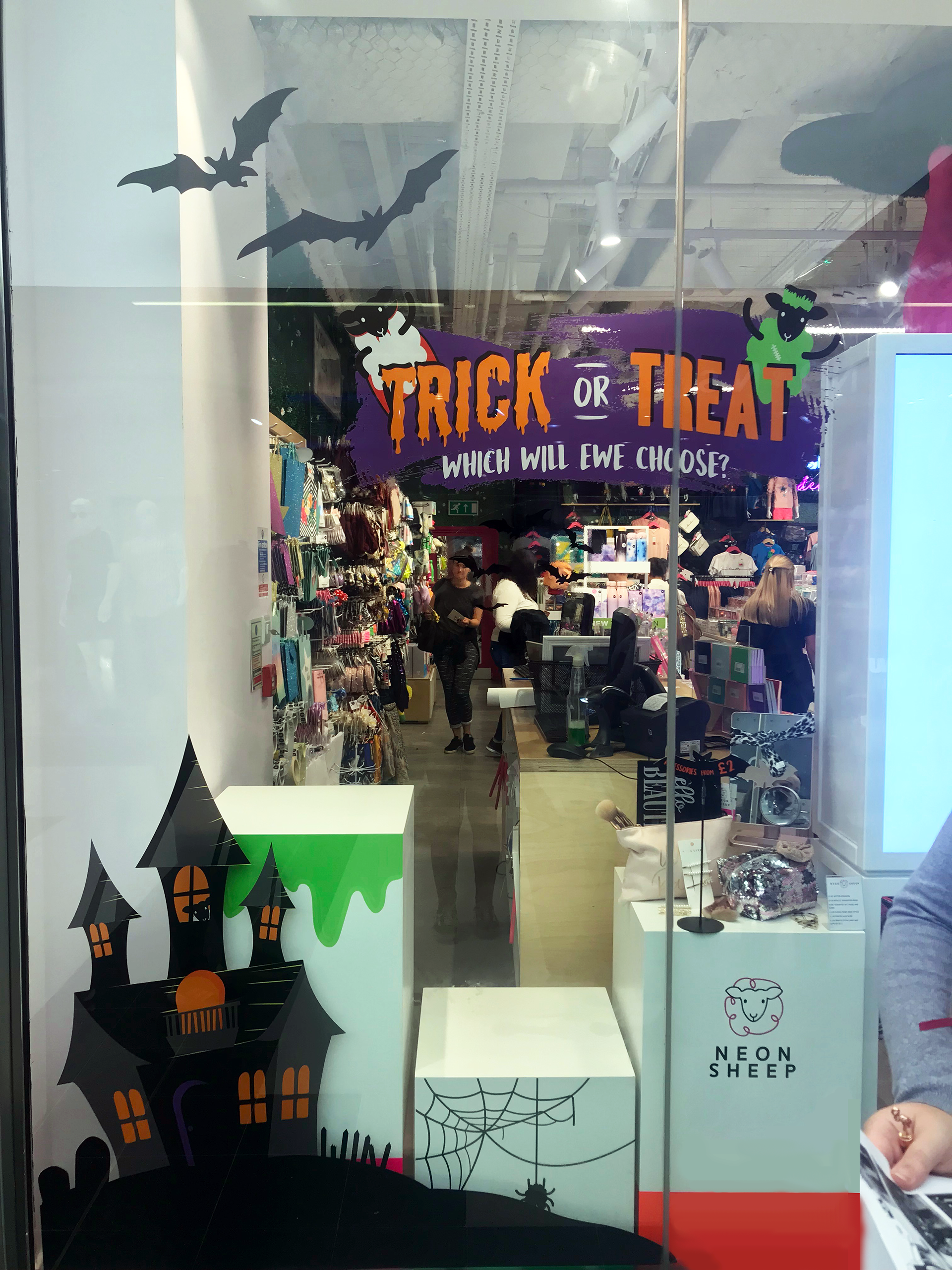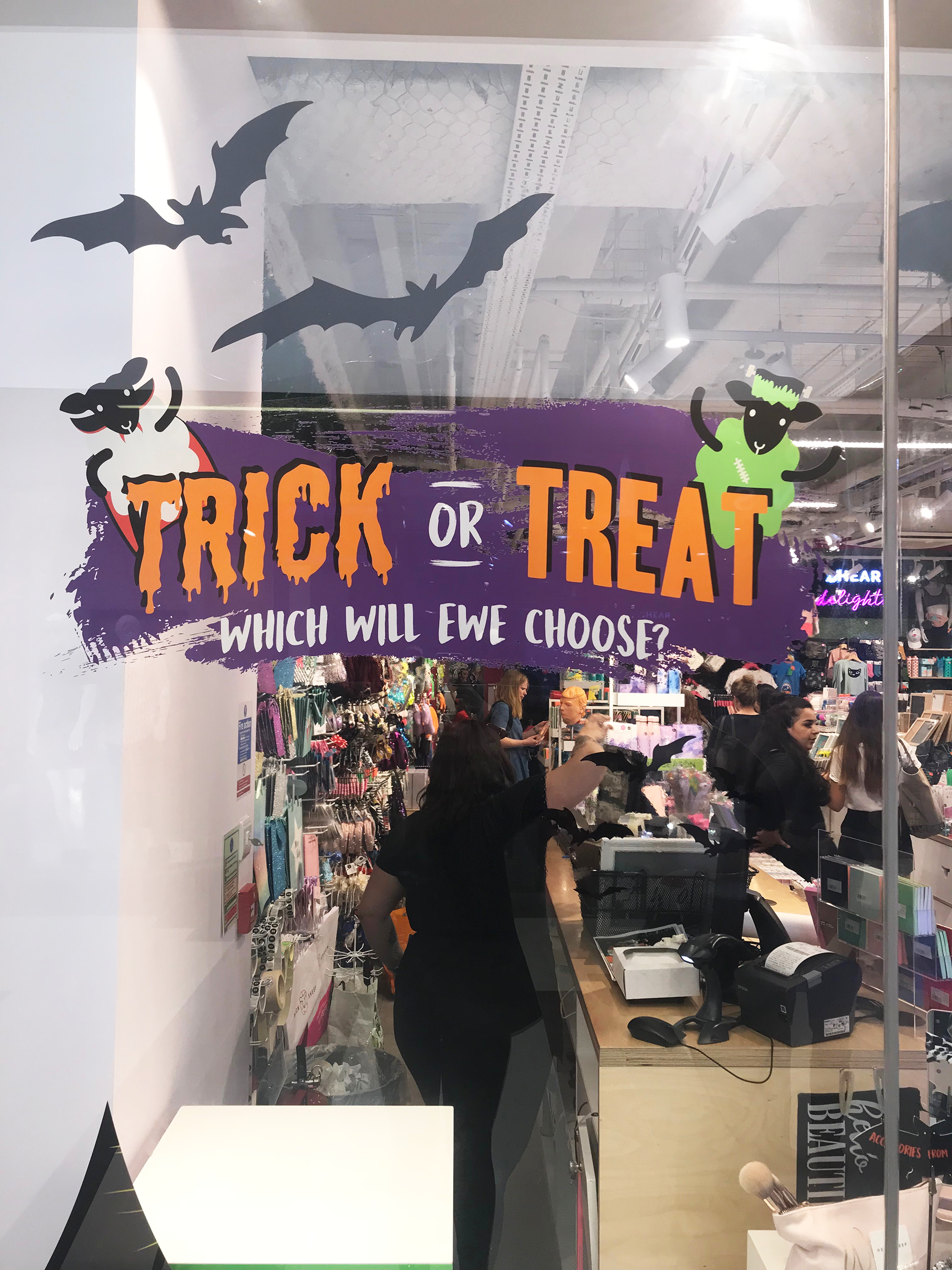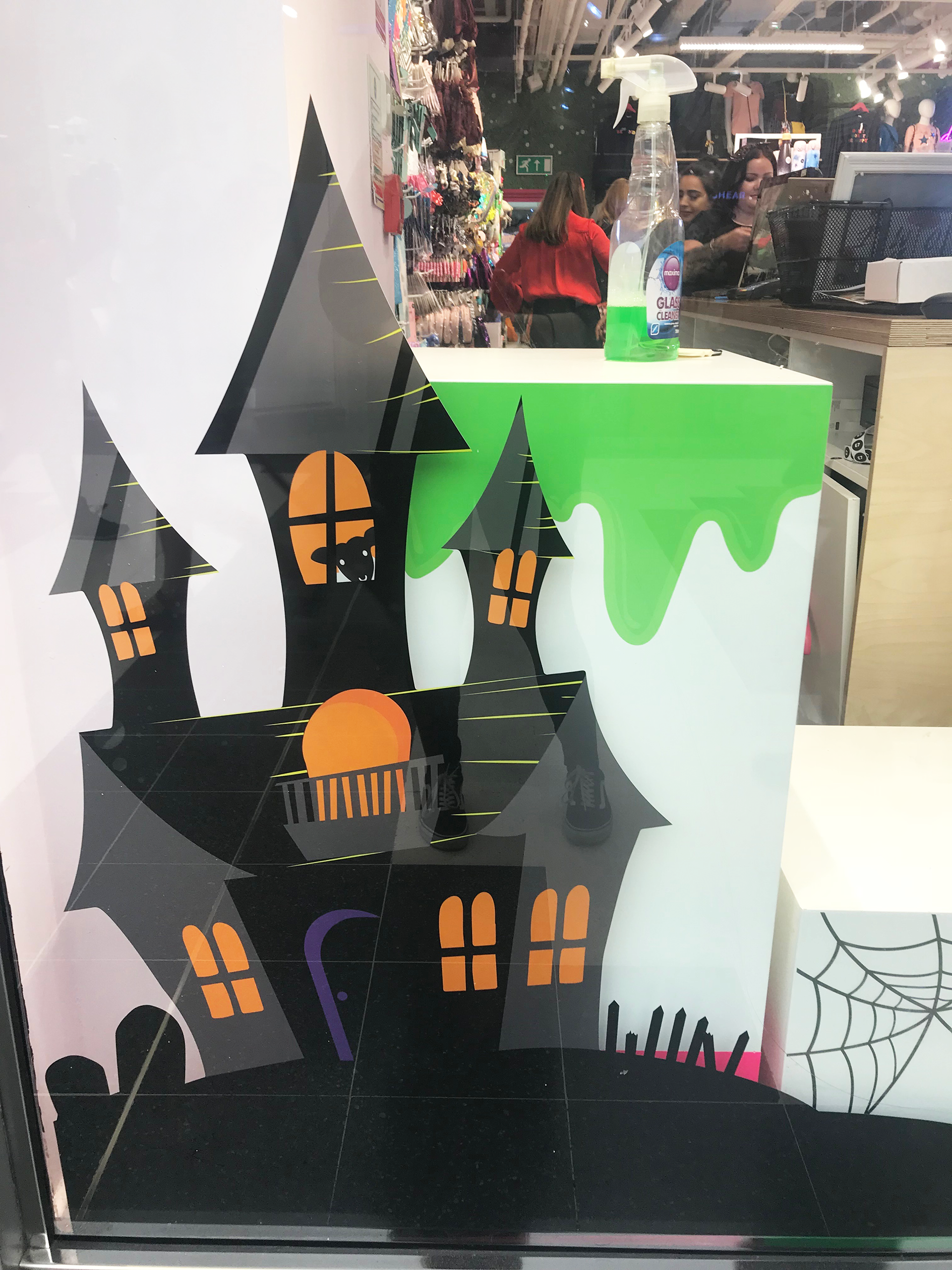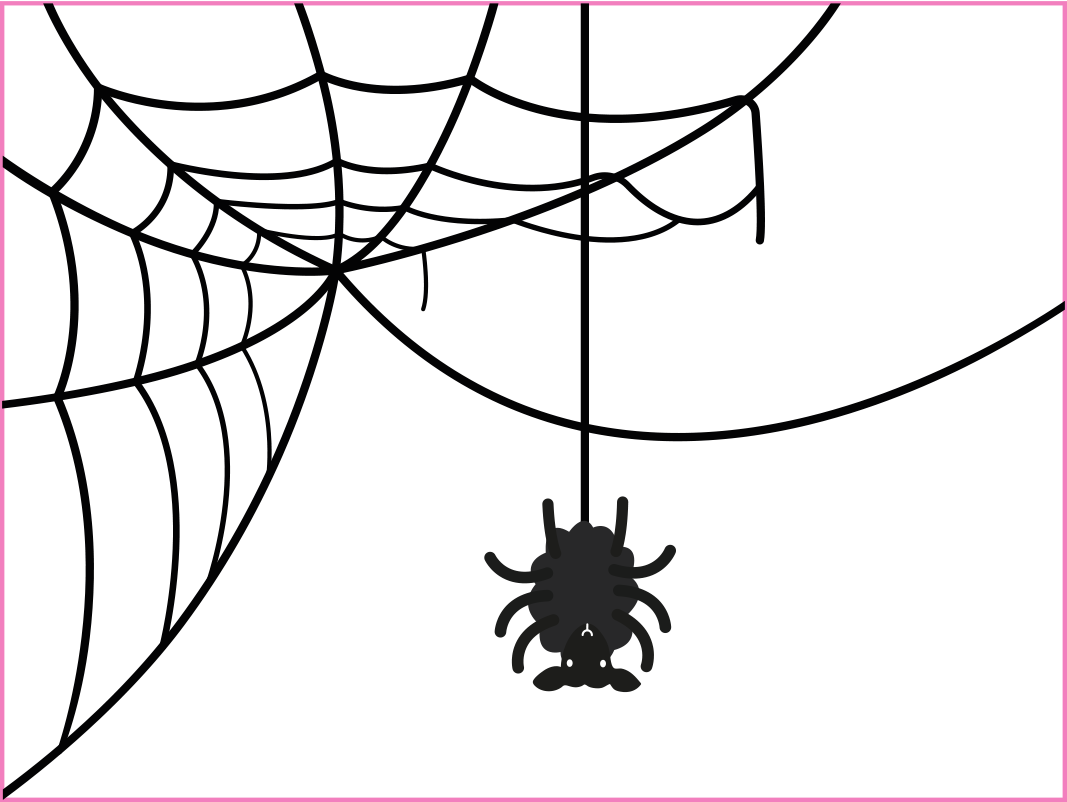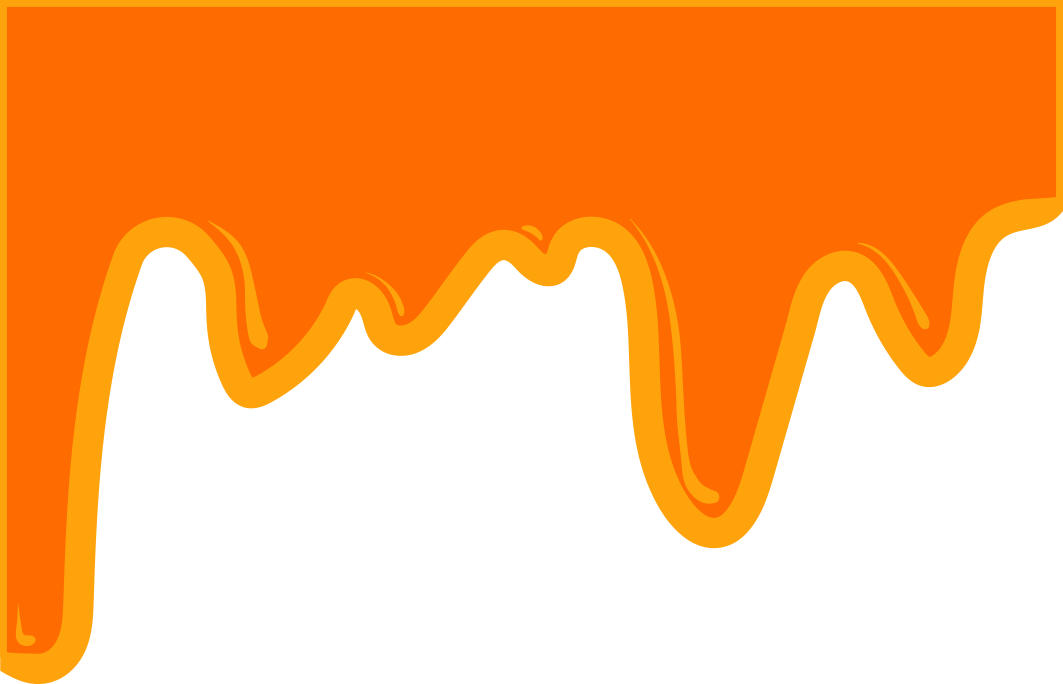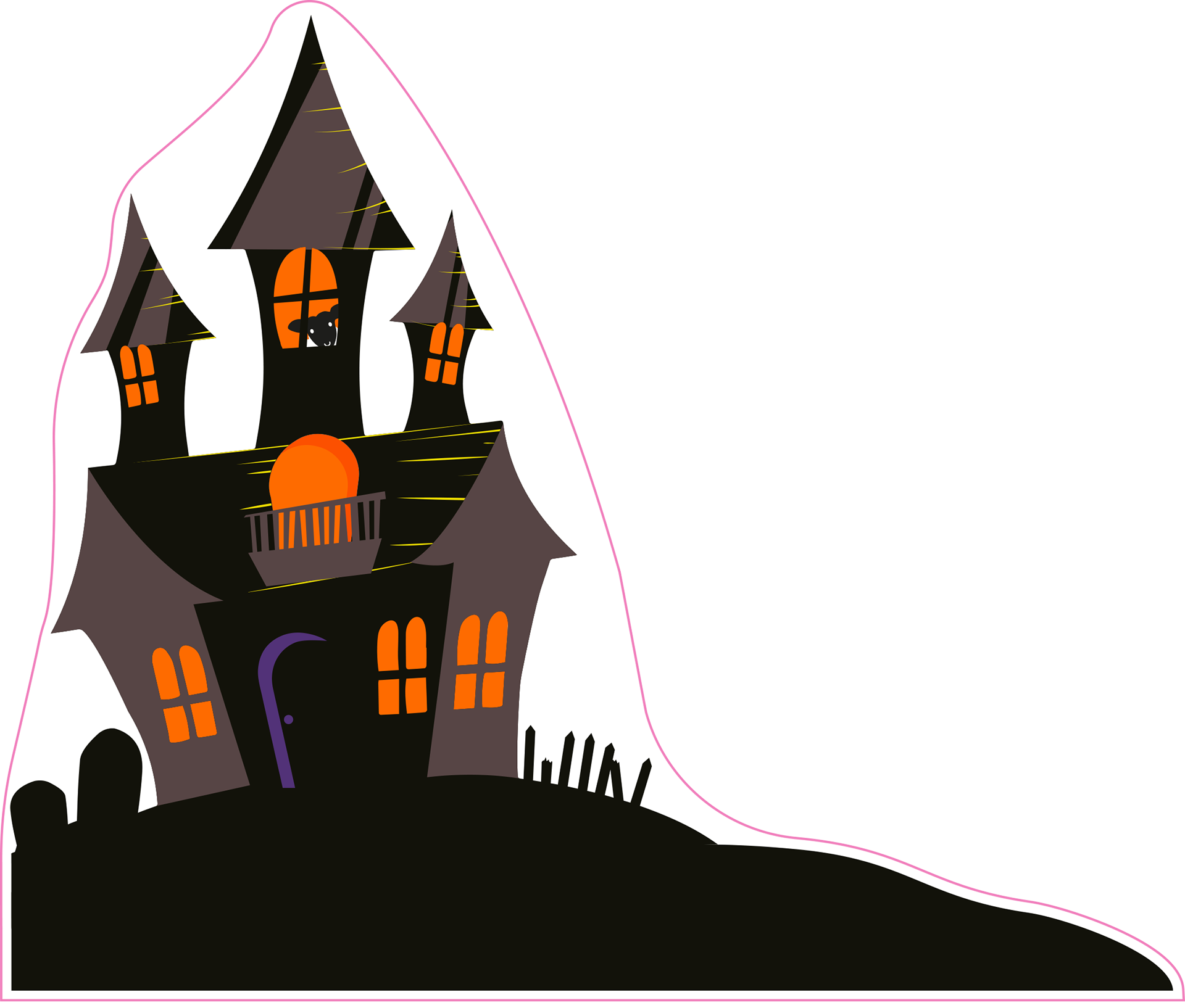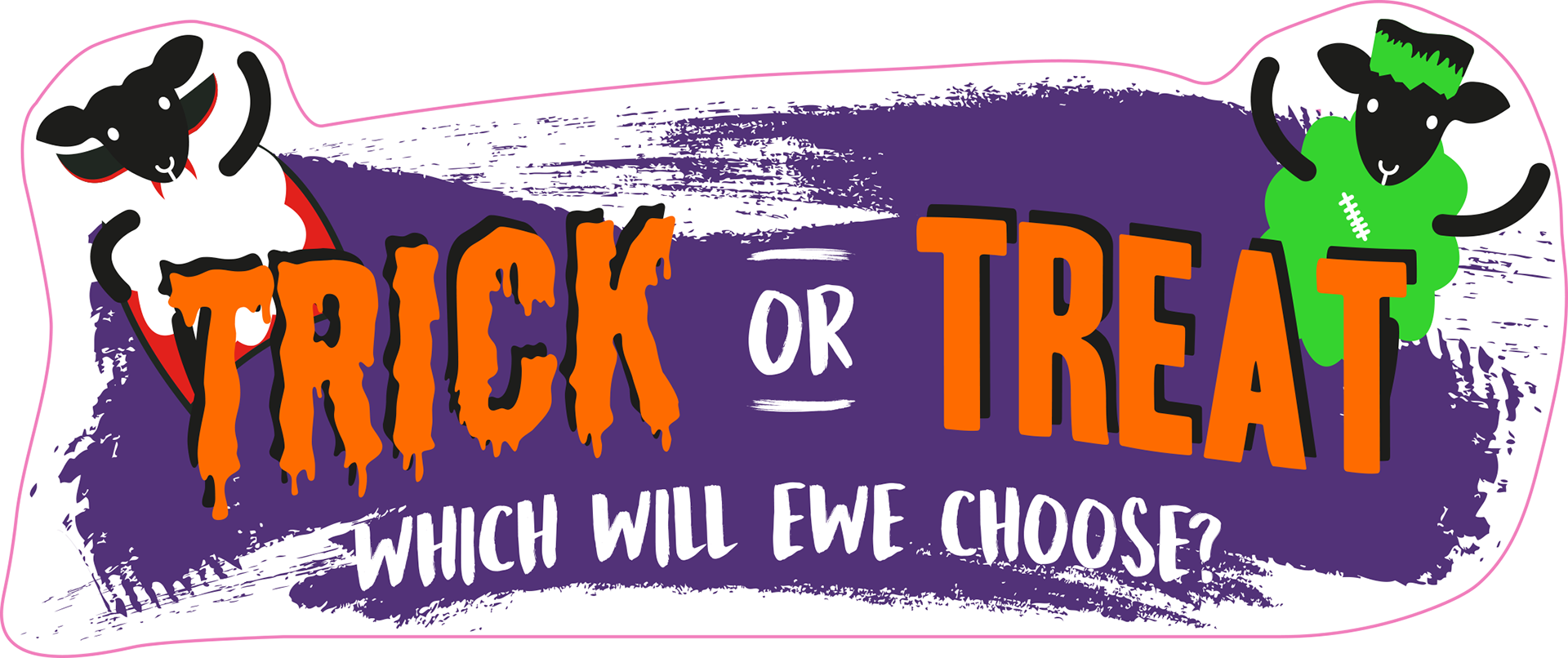 As part of a marketing collaboration with the Bagboard advertising agency, we were given the opportunity as a brand to have our design represented on a reusable bag that would net the user points on an app to reward sustainable shopping with goodies from a selection of brands including Mama Dolce's very own ice cream.
The company was still in the startup phases at this point and we hadn't set out to create our own dedicated advertising projects just yet so this was an exciting first advertising project to get the chance to work on, coming up with a brand representative design to be displayed all over London by shoppers using the bags. 
Bagboard themselves have fallen in love with our brand and have been seen using it all over their socials. Keep an eye out in the Greater London area for an eco-friendly, reusable Mama Dolce bag!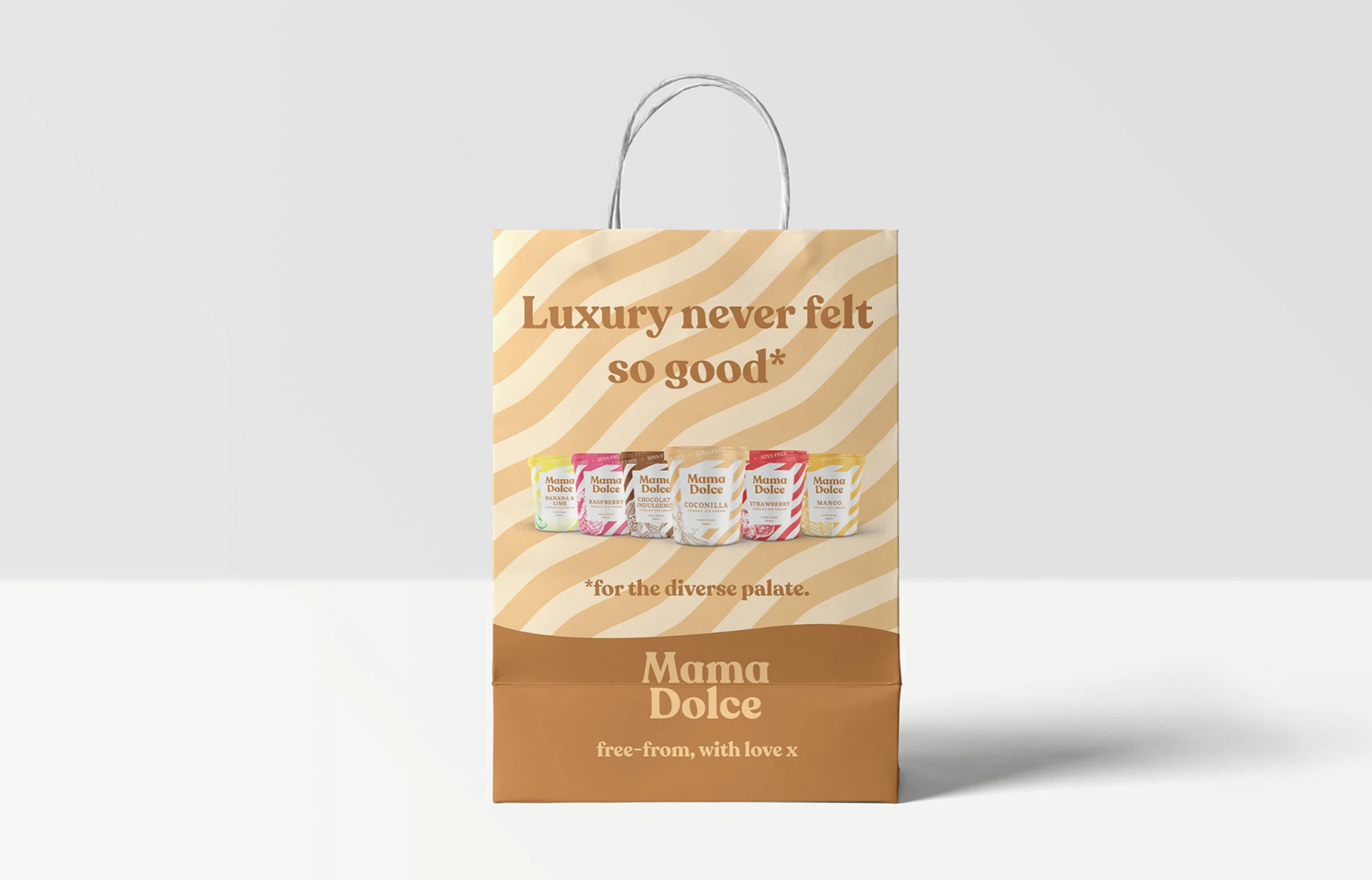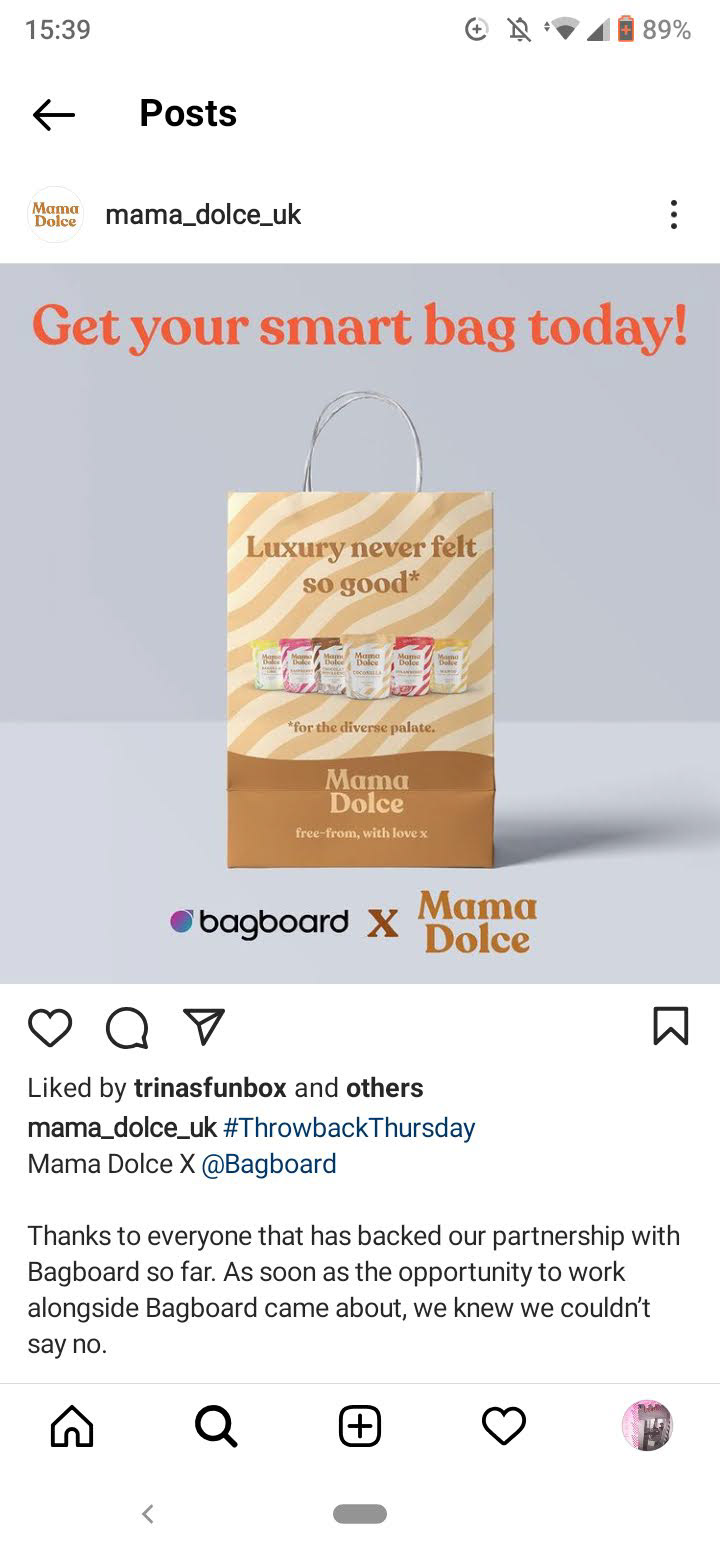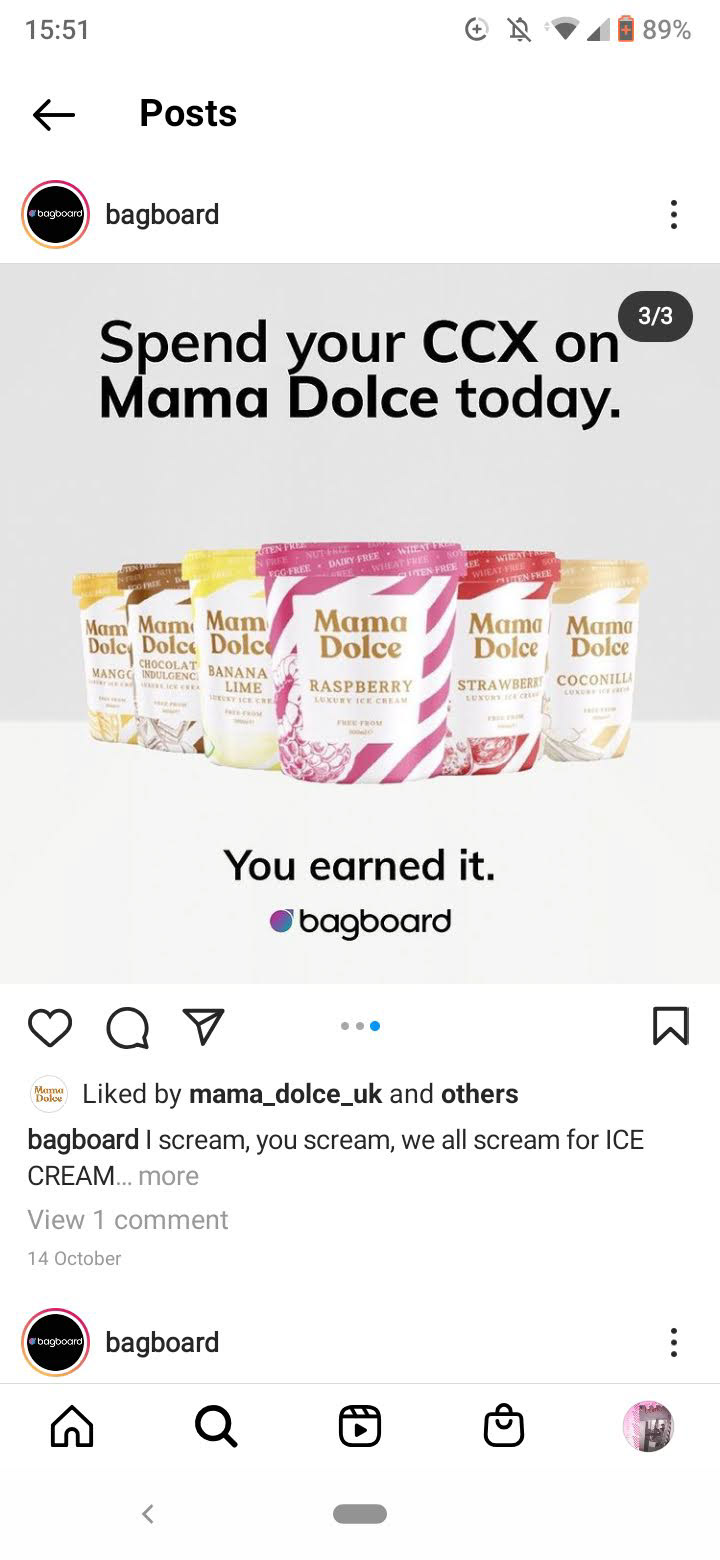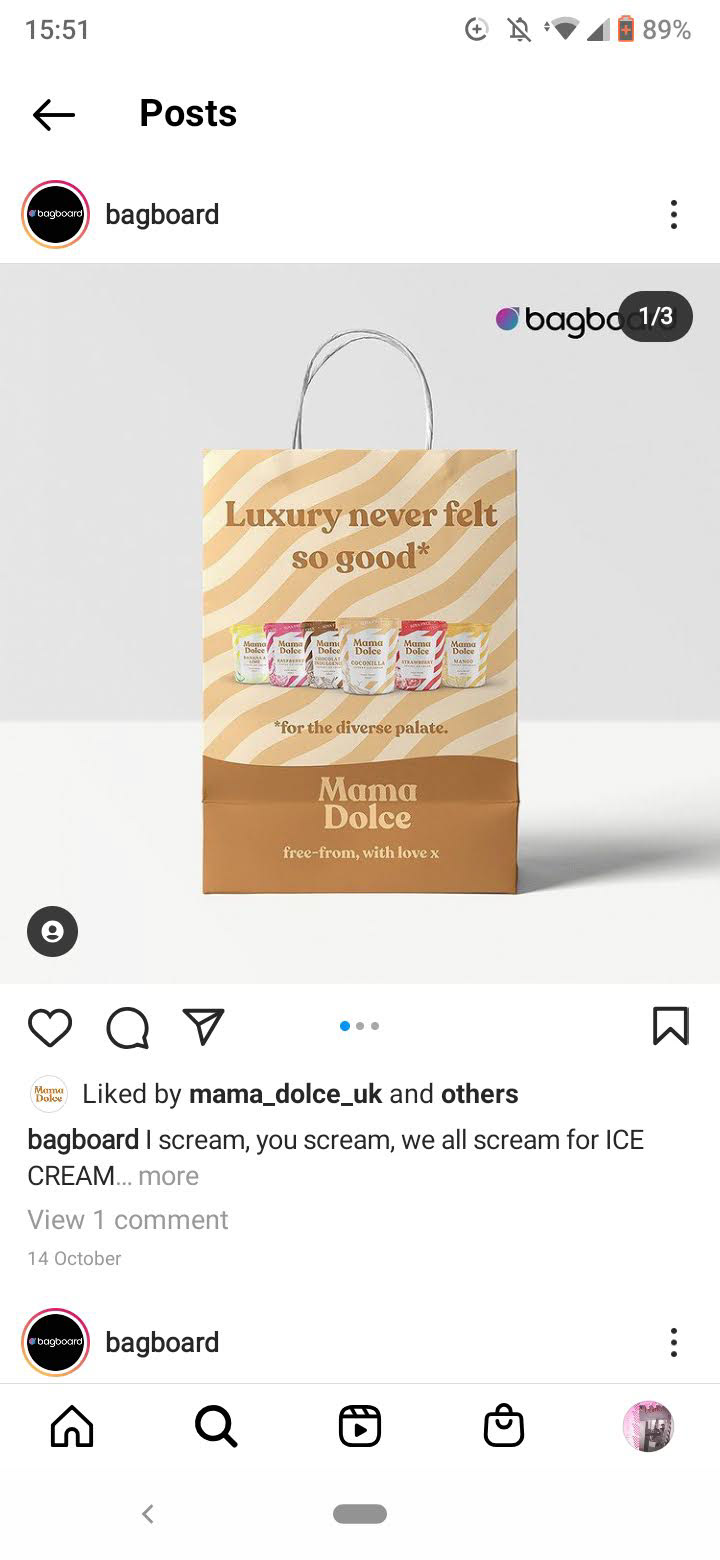 One of the high value items for Mountain Warehouse is a series of baselayers ranging in technical specification that were in desperate need of a redesign. The initial concept incorporating the mountains and angular gradient were being trialled on these packaging updates as a test for a potential larger redesign, so their execution was important. There were plenty of revisions and design phases for the update, as the intended direction changed quite often, and feedback coming in from both UK and International stores provided some direction for the updates, but the most important thing was being able to create a consistent looking set of packaging that also was uniquely recognisable and distinguishable in relation to the technical and department of each box.
After many revisions and amends, this was the final concept that was created, with three distinct technical differences in Lightweight, Seamless and Merino styles all in either Mens, Womans or Kids boxes. They are all one visually cohesive style and look fantastic sat next to each other on the shelf, but it's also clear to the customer based on the variation in packaging design which style and which department it was without having to read through sizing and technical information. 
Because of the fact that the products weren't created by the time I finished my apprenticeship, there weren't any packaging samples for me to photograph to include in here. I've learned how to use the basics of Adobe Dimension to create digital mock-ups of how some of the packaging will look.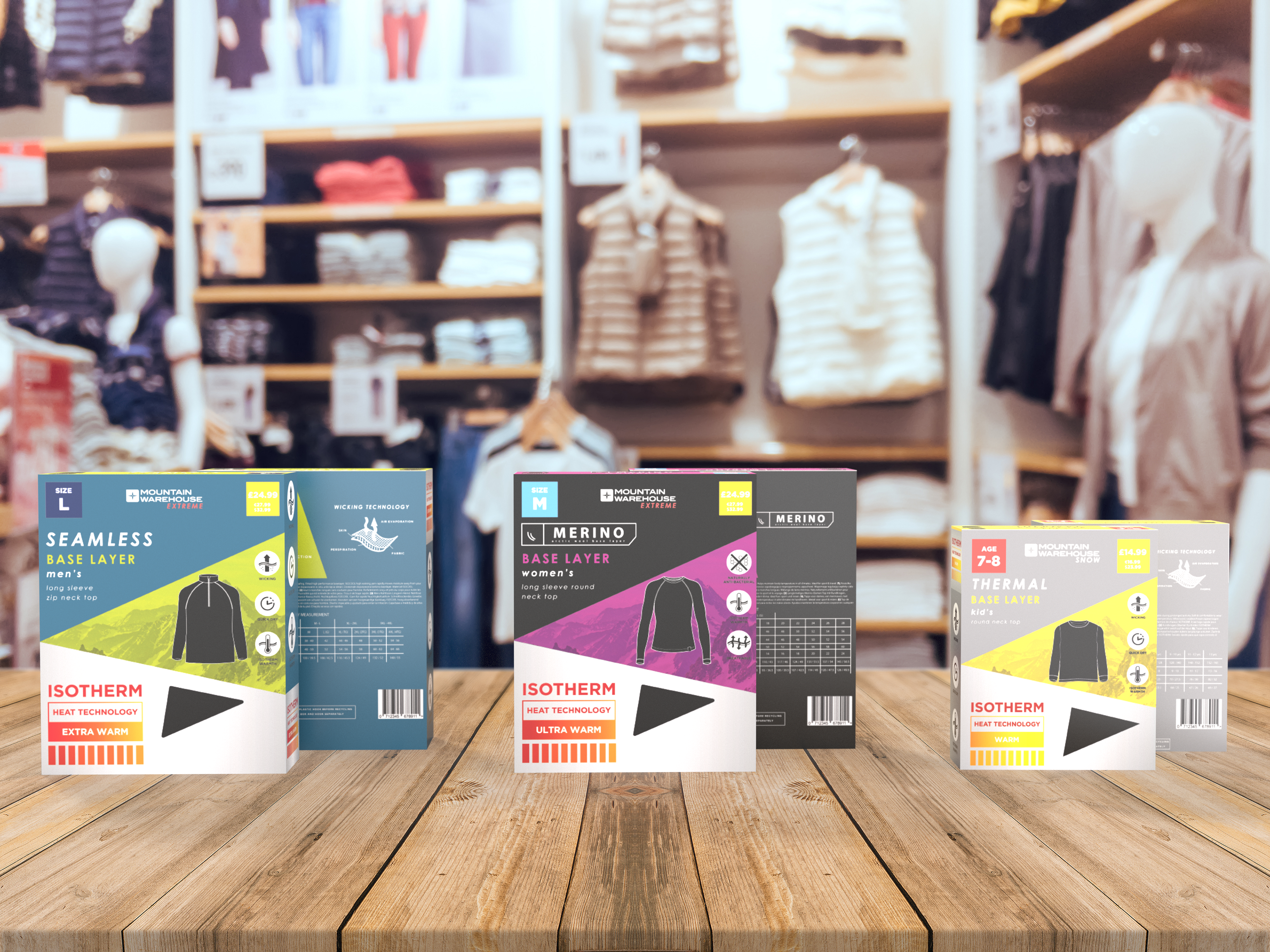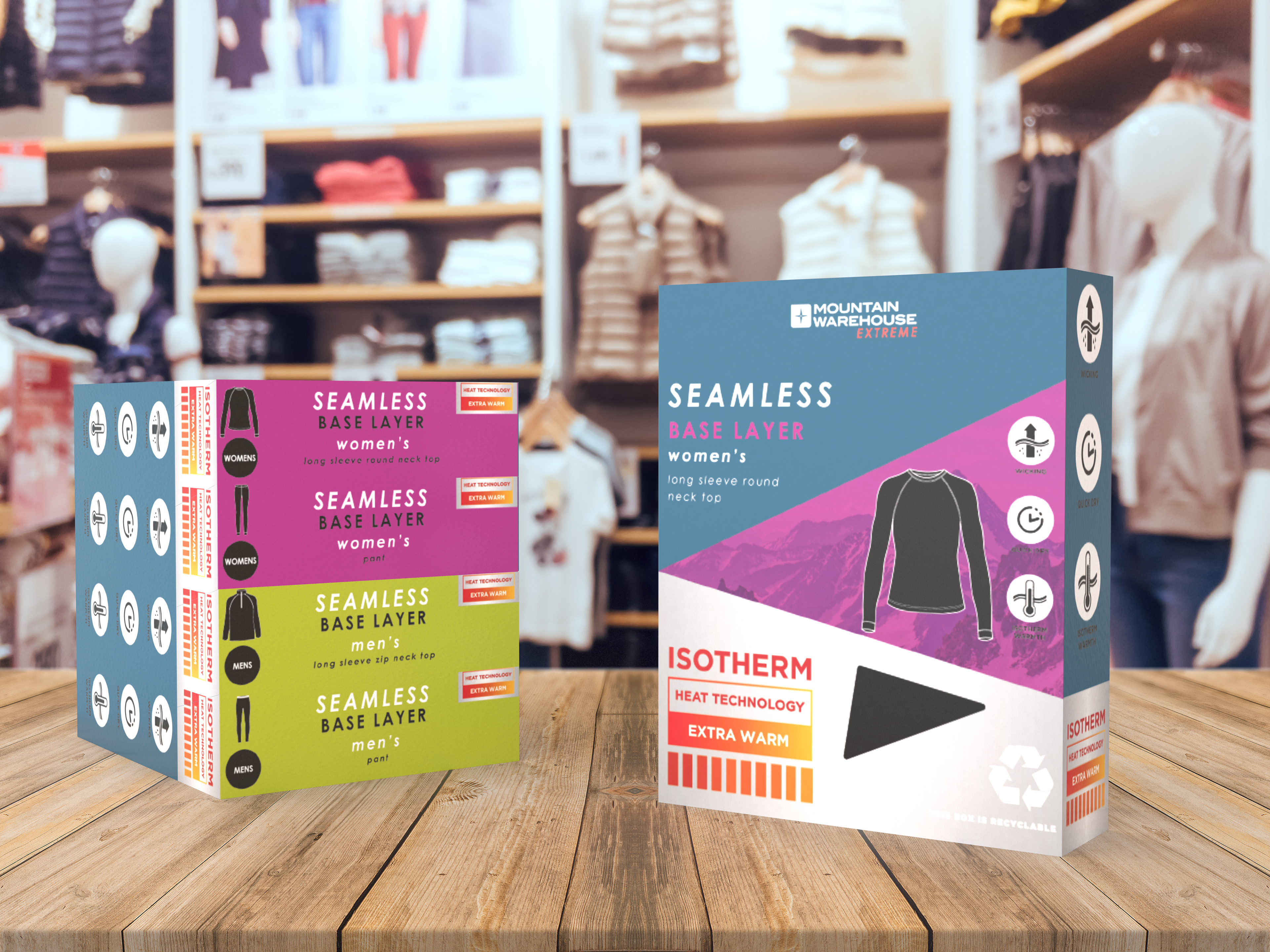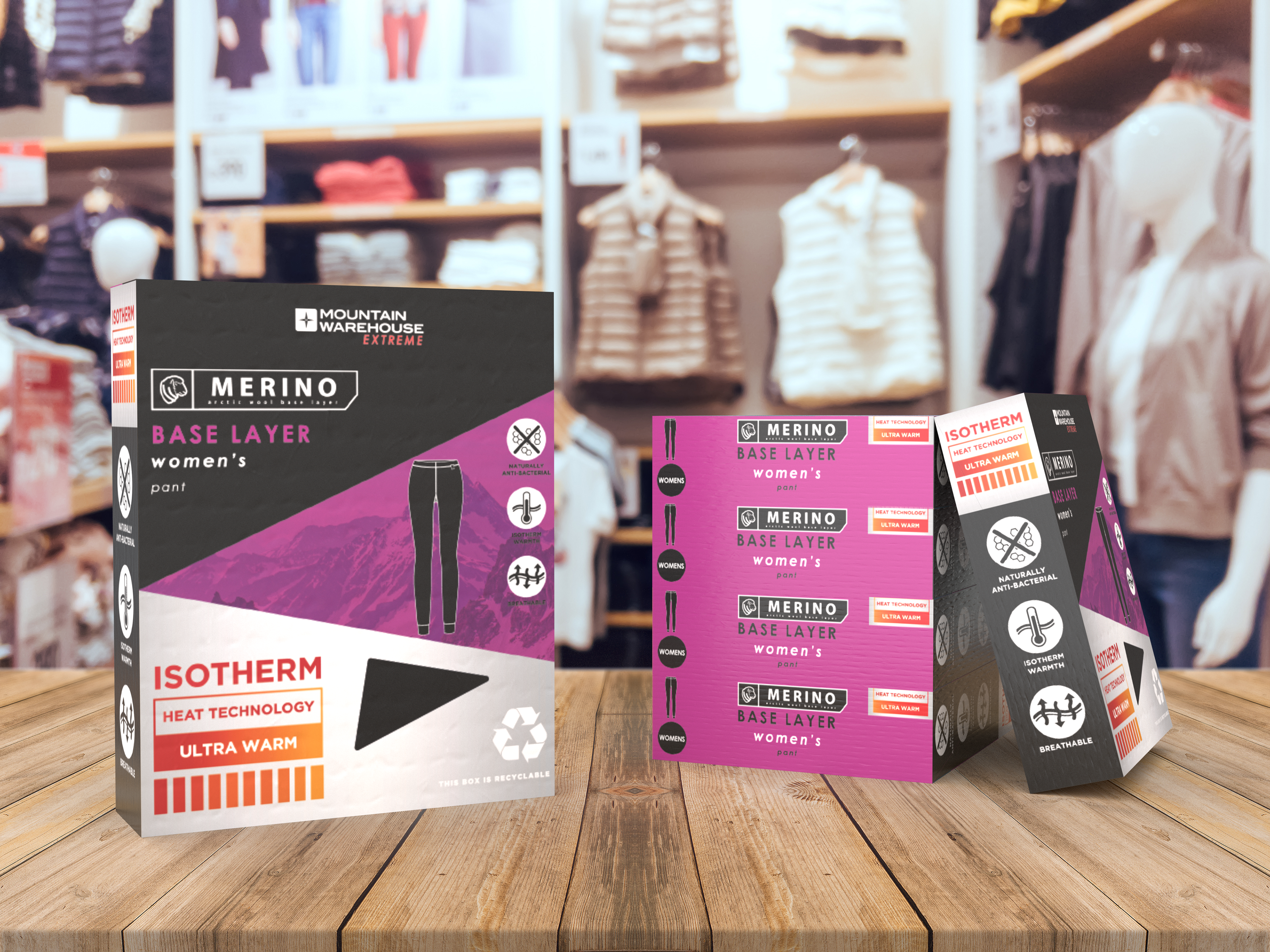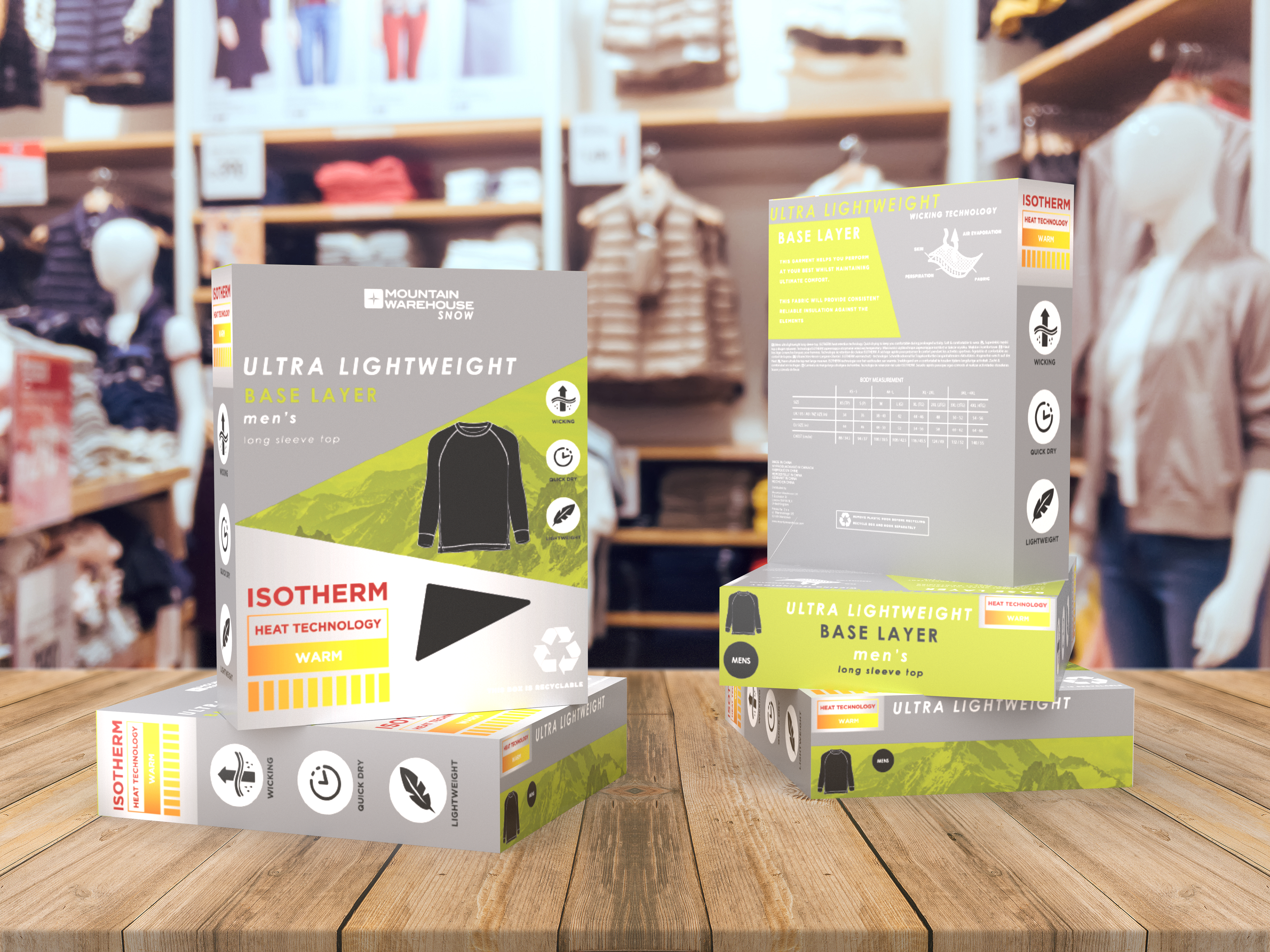 Speciality Fine Food Fair Booth
Being a startup isn't easy. Being a startup in the middle of a pandemic adds even more difficulty to that. A lot of the conventional fairs and event spaces to meet prospective investors and potential customers went virtual to adapt and with that there was a decline in popularity. In September of 2021, Mama Dolce was able to go to its first in person food fair to make a name on the wider stage.
I was charged with the design of the booth and all of the creative direction, and any assets required. We were able to work through a few concepts to squeeze us into a limited space. We designed a selection of branded wall panels, table dressing, flyers & business cards, and had some of the brand's existing goodies on display.
As part of the work with the fair, we were also able to design a print magazine advert to go into the August 2021 copy of Fine Food Digest  

(page 42)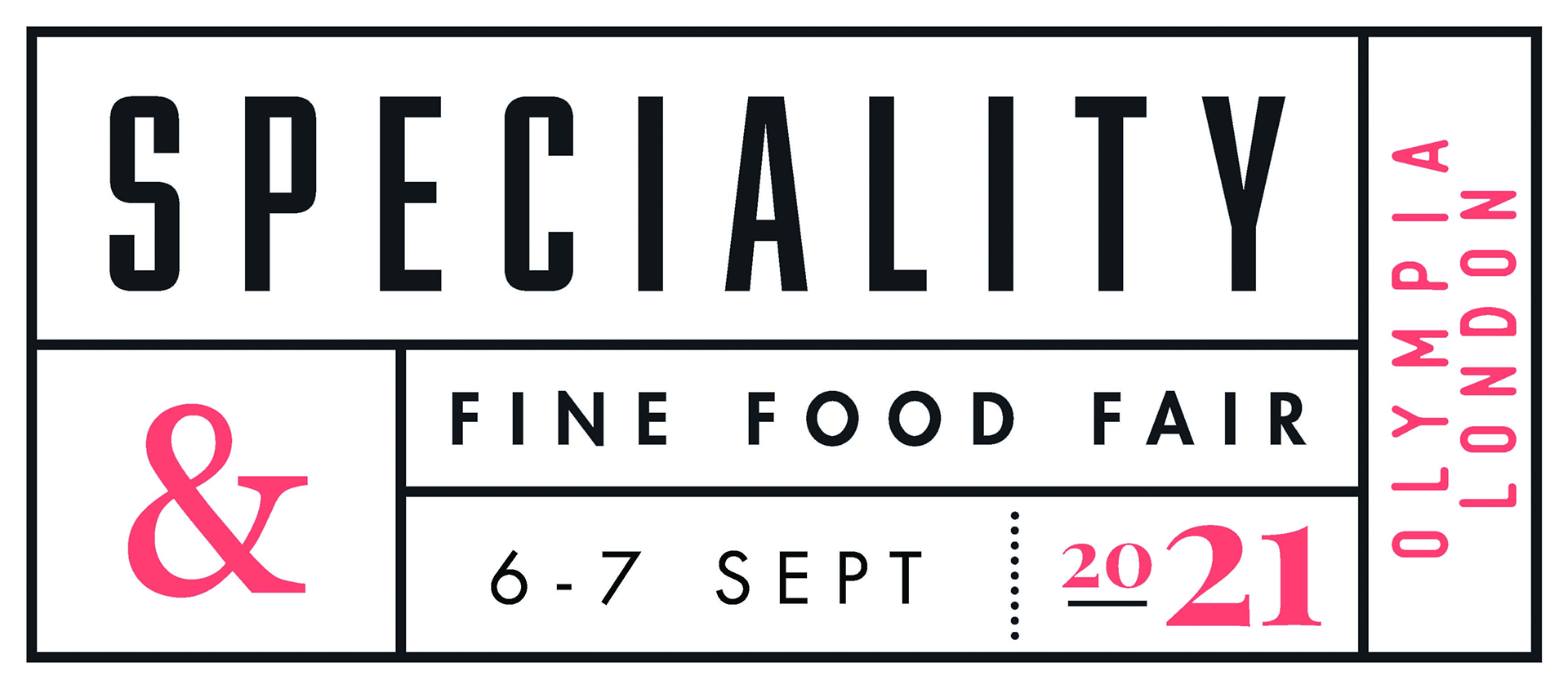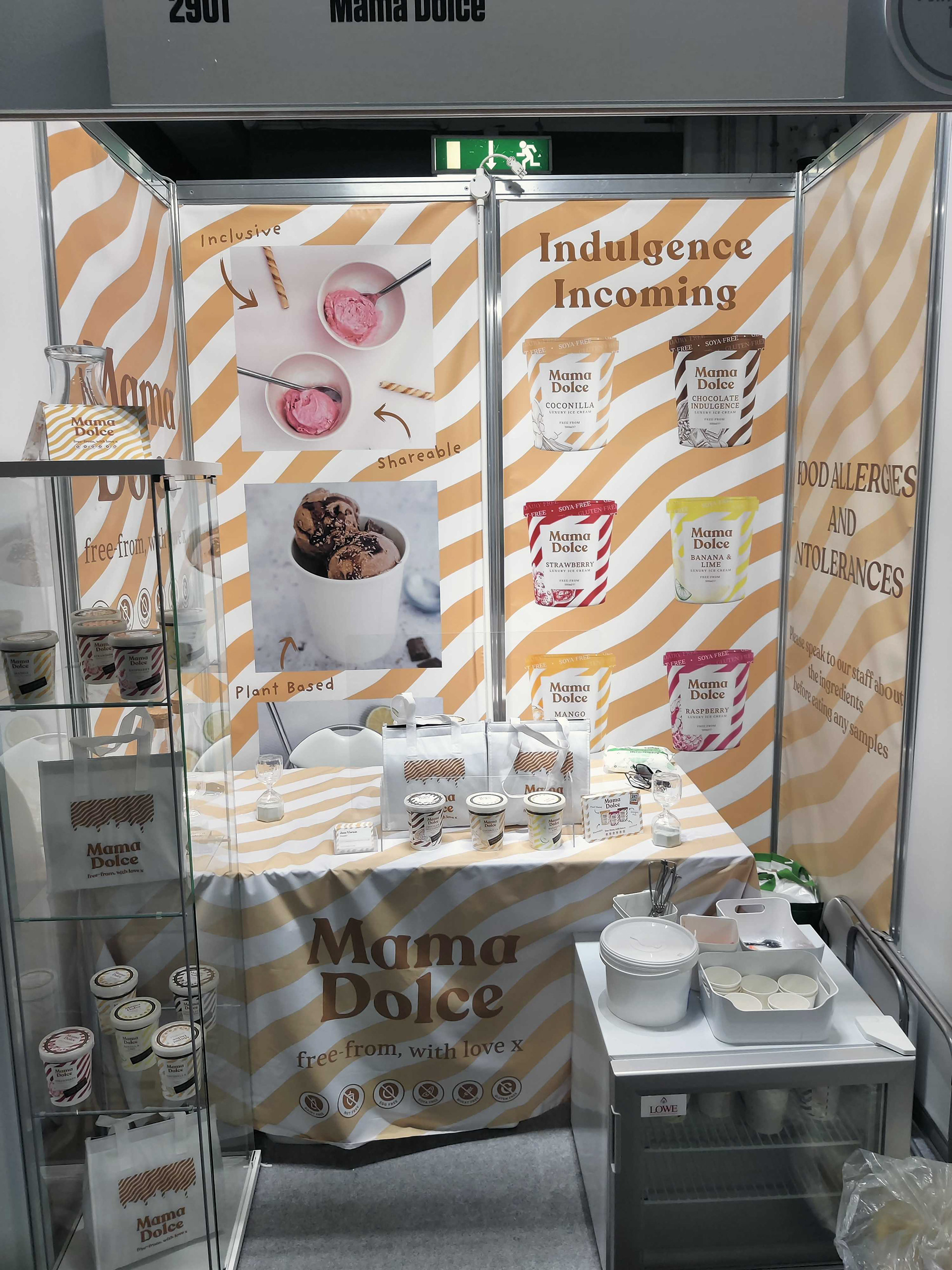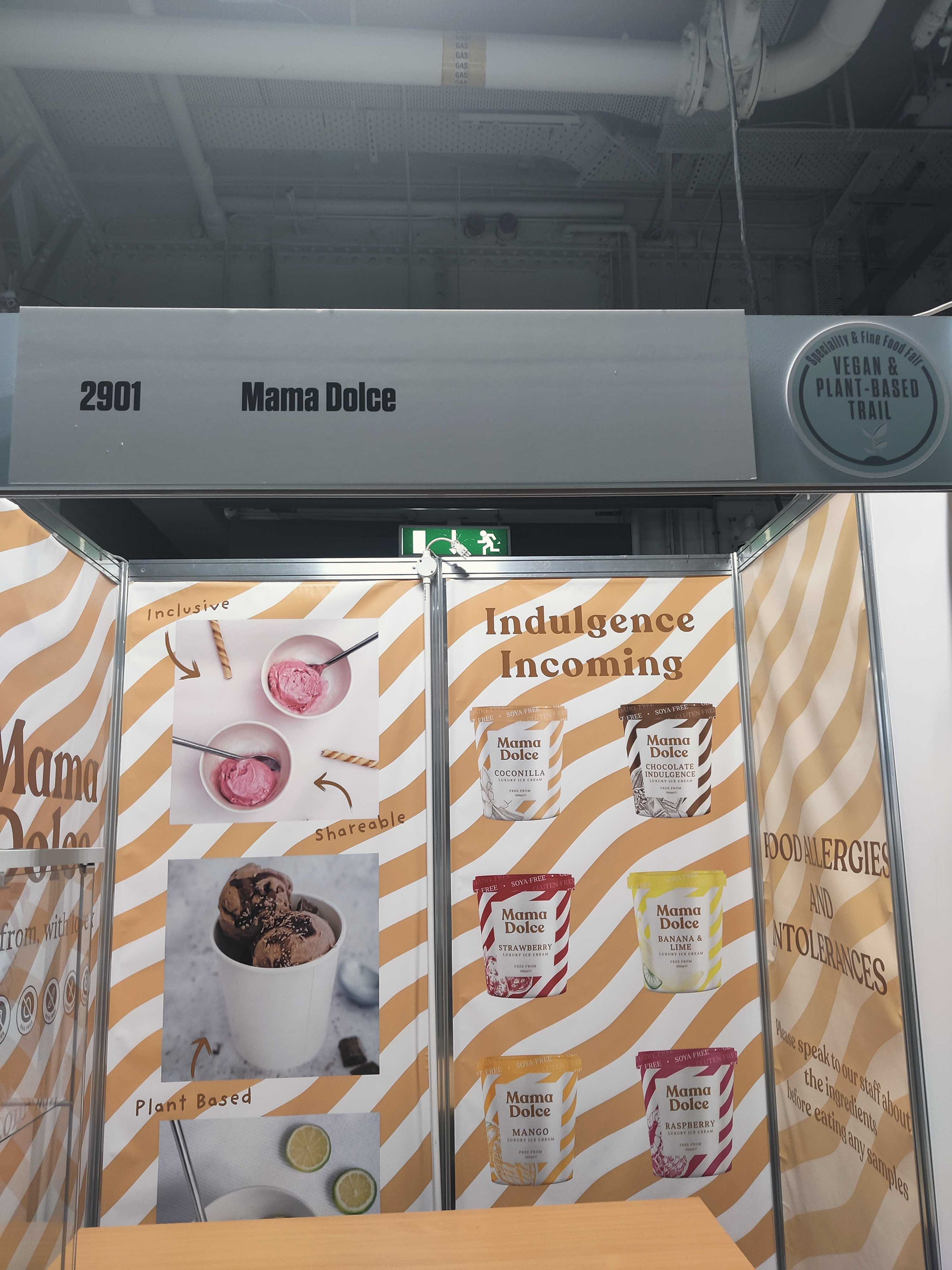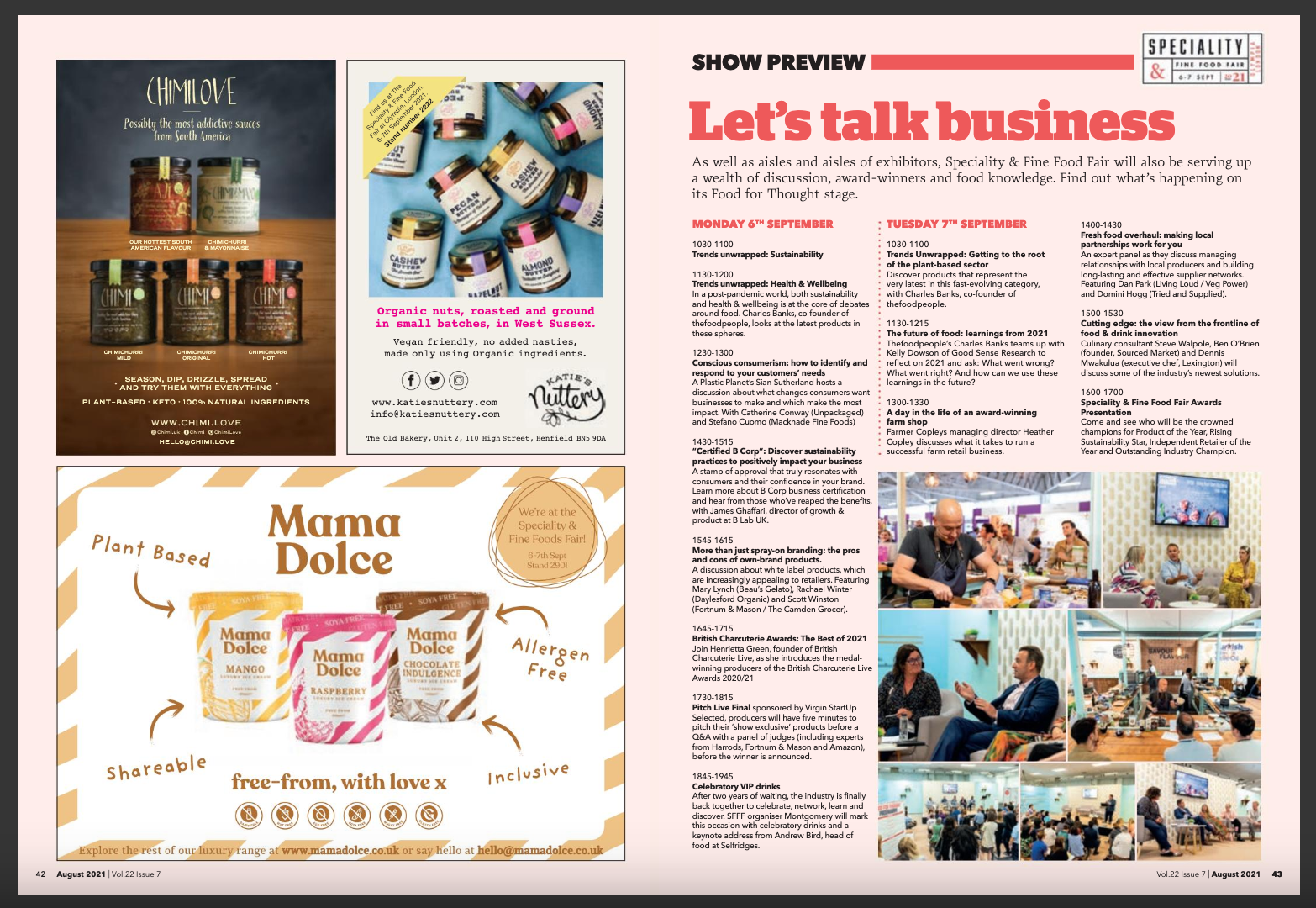 Scandi Character Bath Bombs
Summer characters are an easy sell, and spring animals are all cute and cuddly. For winter you can throw on a hat and scarf and it's Christmas, but for the autumnal phasing in period for AW19 bath bombs, there was uncertainty as to what to put on the bath bombs.
There was a new dieline with the bath bomb featuring in the centre of the packaging with a character animal illustrated around it to give the appearance of a rounded belly created by the bath bomb. They wanted an autumnal theme with animal characters, but that was about as far as the direction went. After some research and brainstorming, autumnal animals to us meant things like foxes, squirrels, owls. All the sort of animals that often appeared and lent themselves to scandi styling. After developing the concepts and refining them with the direction and advice of the senior designers, I created two concepts for characters which when presented to the buyers went down amazingly, and were a great seller for the AW19 season.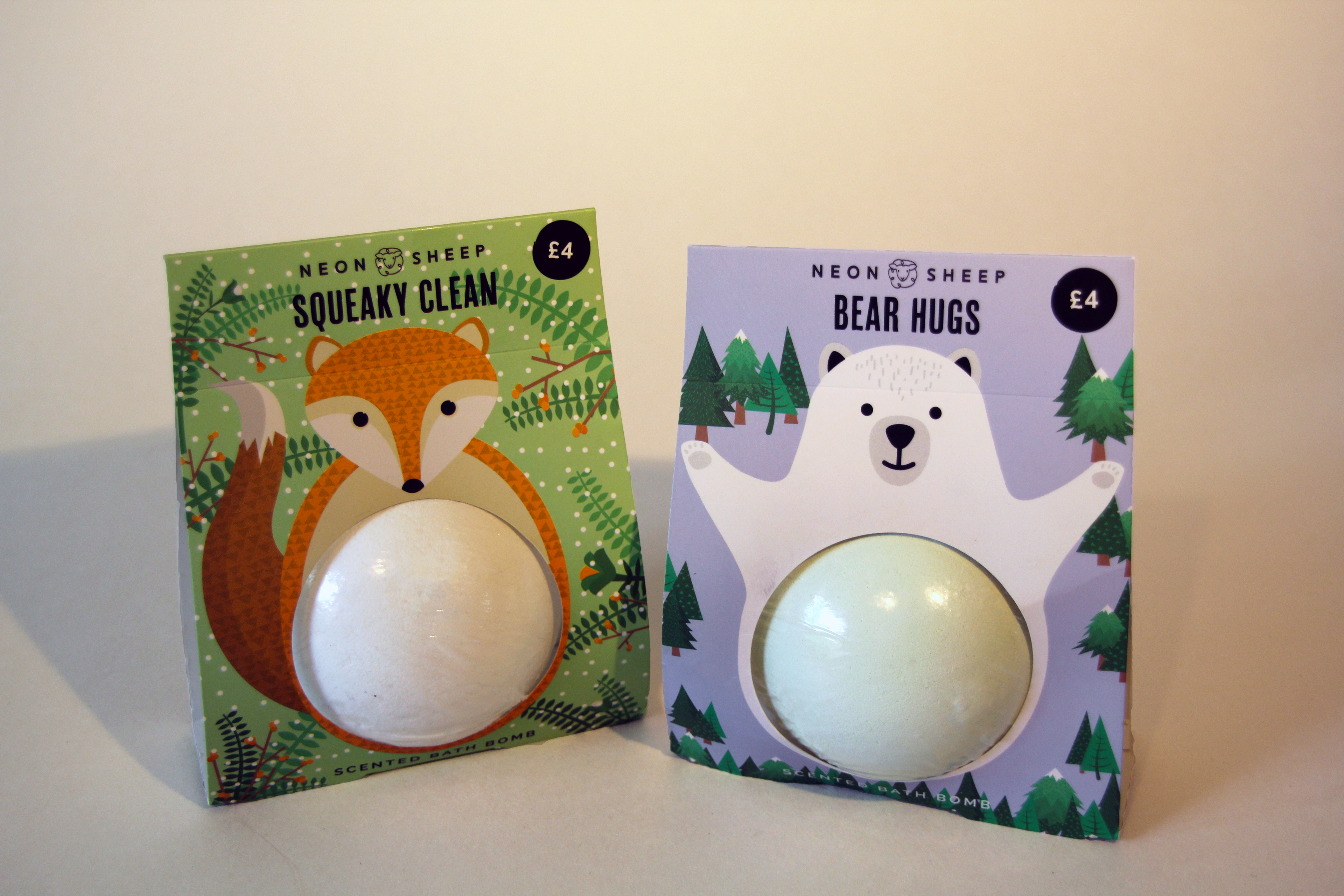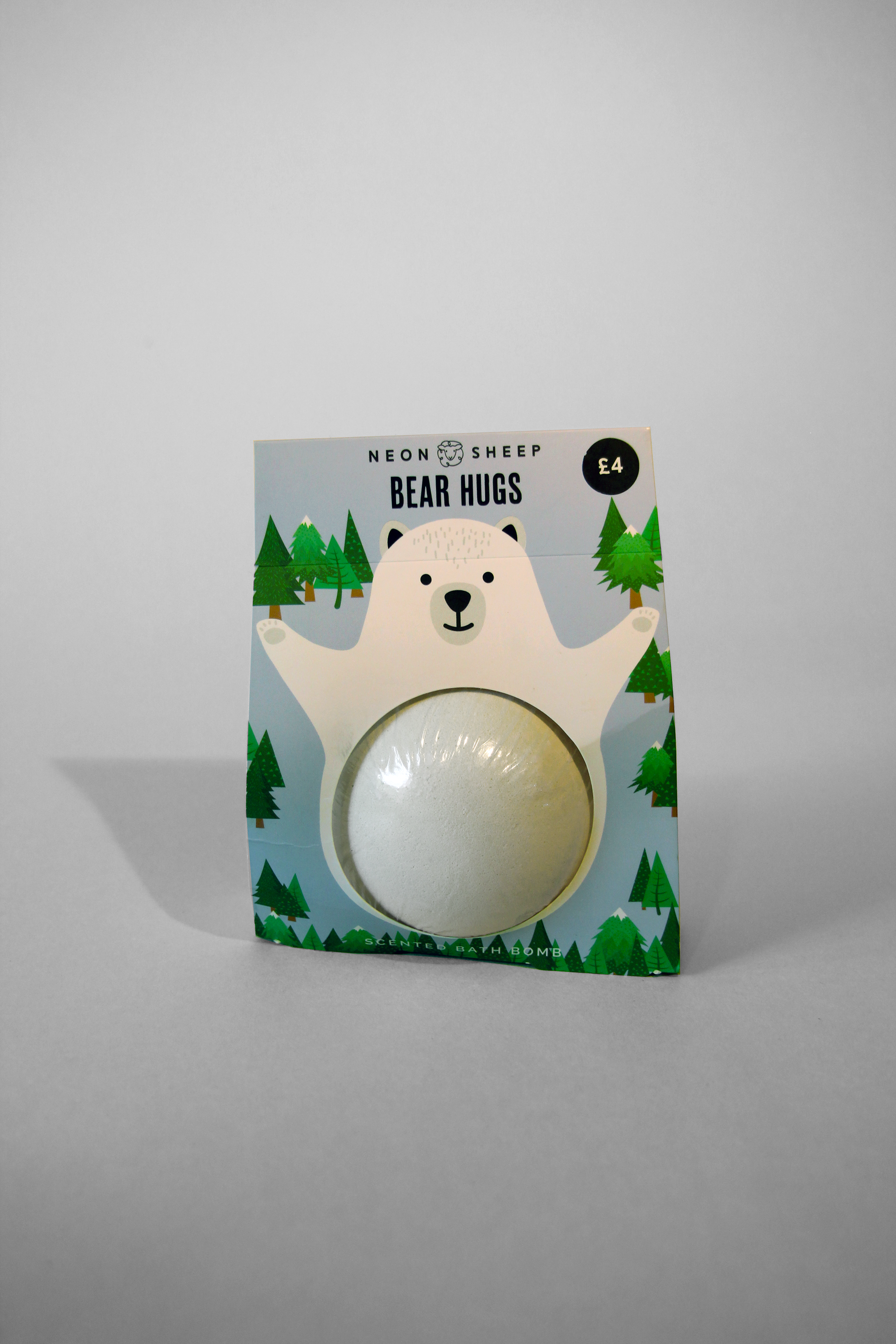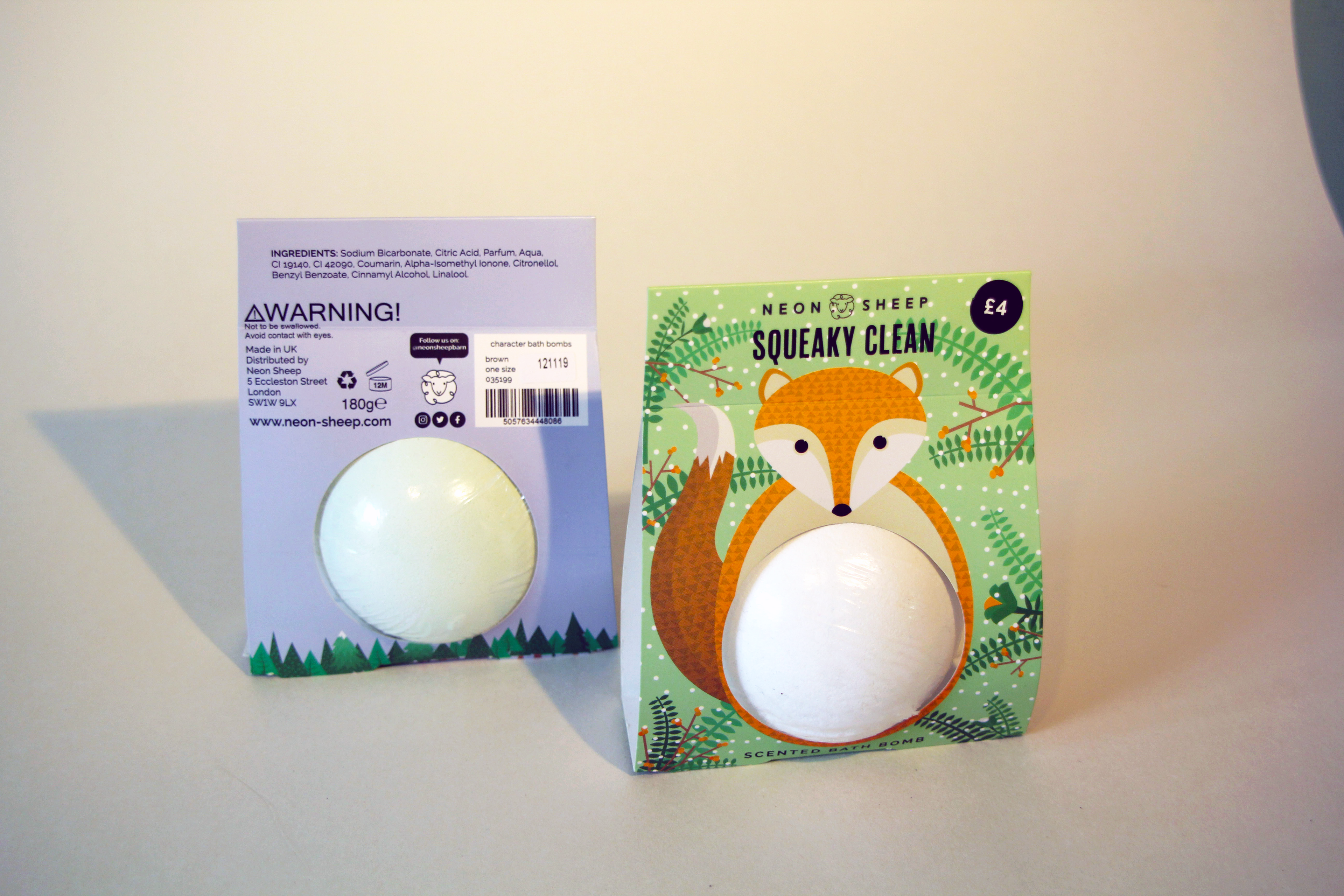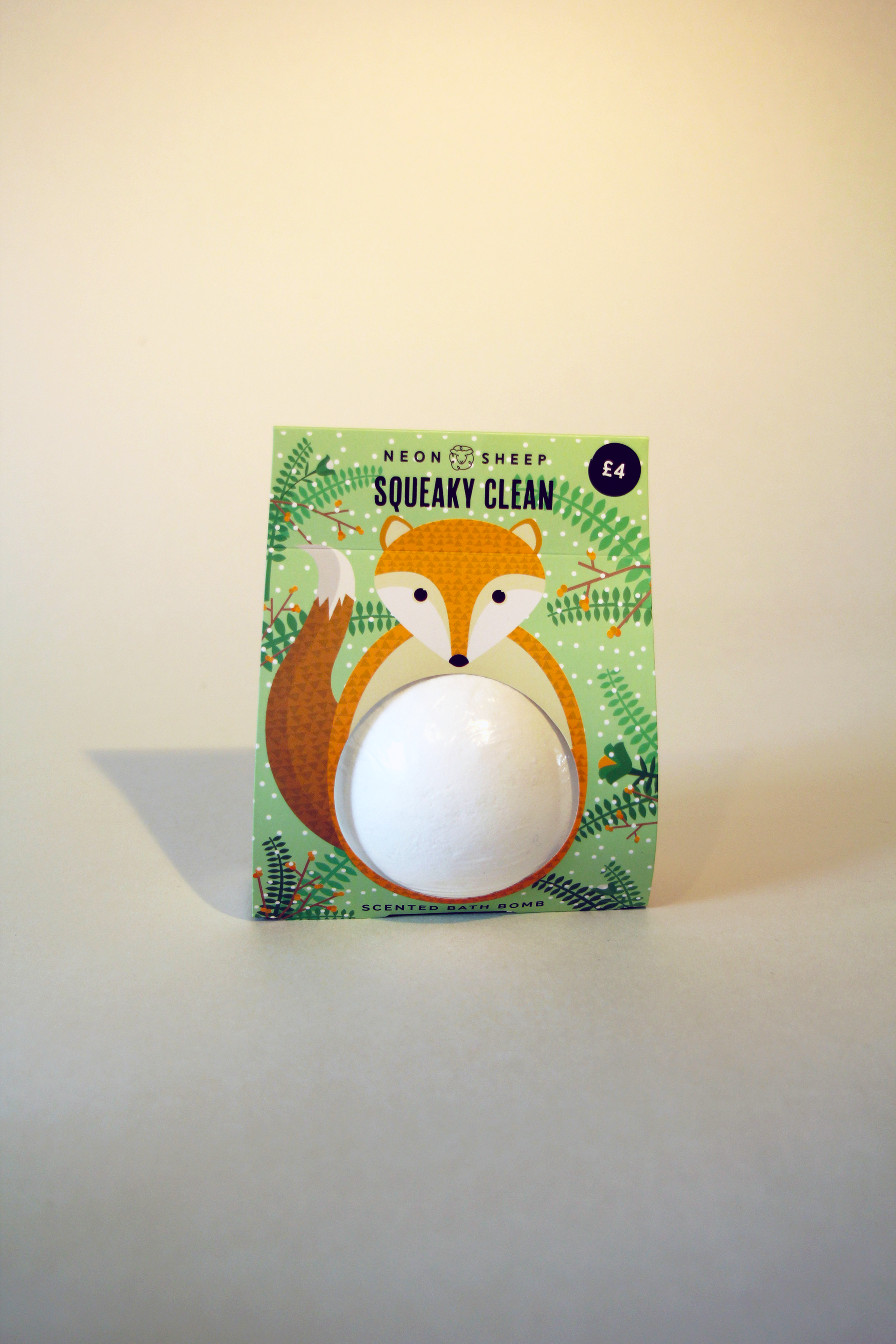 Ice Cream Tub Emergency Redesign
After an emergency at the tub printing factory just before the first batch was due to be churned putting a several month long delay on getting the tubs, we needed to find a quick short term fix to make sure we had something to put the ice cream into!
As the packaging and branding had been central to the brand right from the start, we wanted to keep with that but we had to adapt it to fit on stickered tubs and adapt to the challenges that the change brought with it. We ended up managing to spin it into an exclusive first batch small production run packaging, having the team, friends, family and anyone that could helping to sticker up the tubs to make sure we were all good to go. Once everything was all sorted and sent of to the factory, the most important task could begin; filling them!