The responsible and socially conscious way to wrap presents these days is by not buying traditional, often hard to recycle wrapping paper. The simple alternative is plain brown wrapping paper, as has been used for who knows how long now.
The only slight problem is that when I see an 8m roll of plain brown paper, all I see is a giant canvas waiting for decoration.
I got sketching, threw some ideas out there and made a few measurements and committed to printing my own repeating lino print onto the whole roll.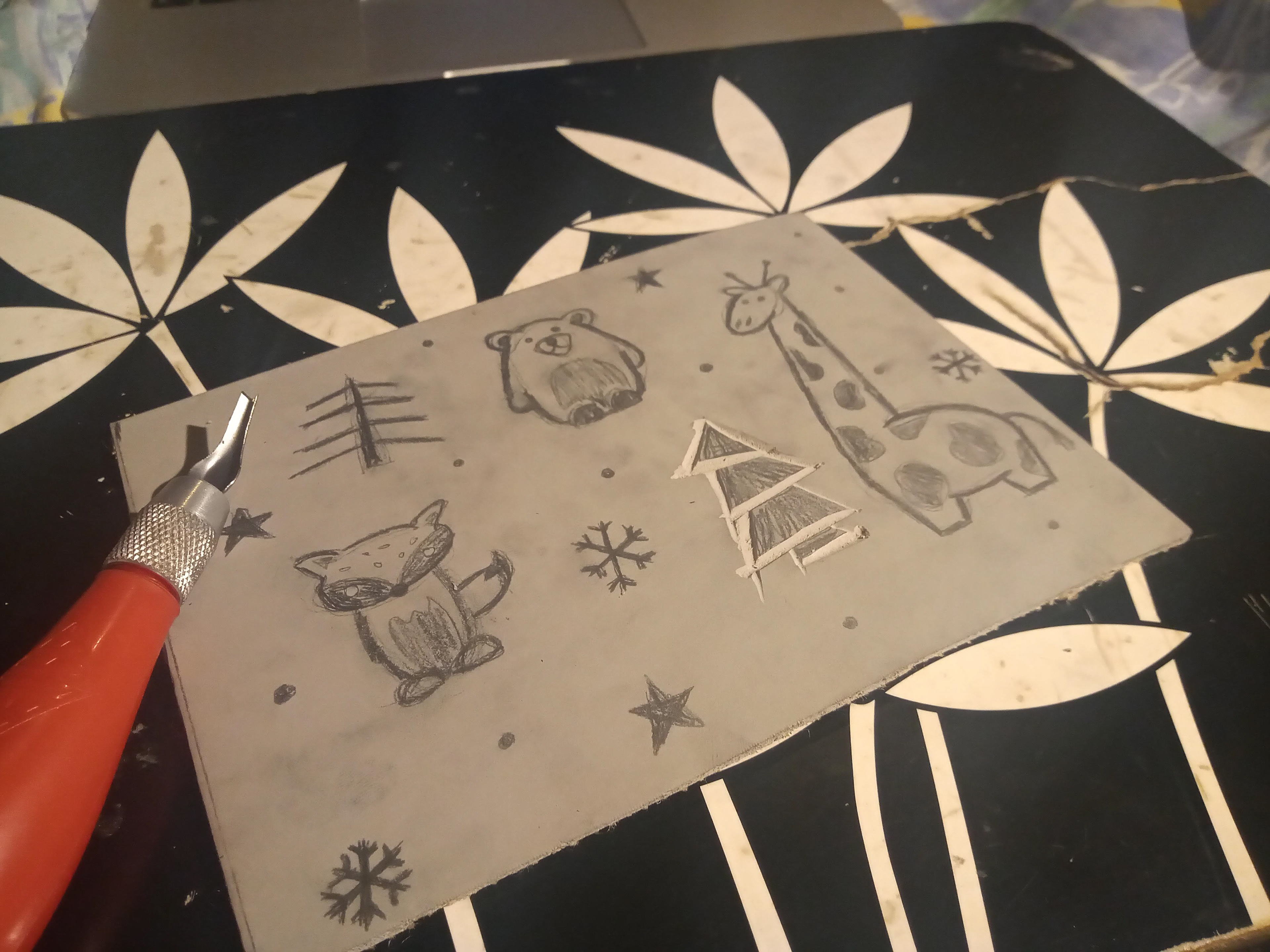 A Christmas polar bear is quite a logical option. The Christmas fox felt like an autumnal nod but the Christmas giraffe? Well there just aren't enough Christmas giraffes out there. Throw in some trees, presents and stars and all you have to do is cut it out and get printing.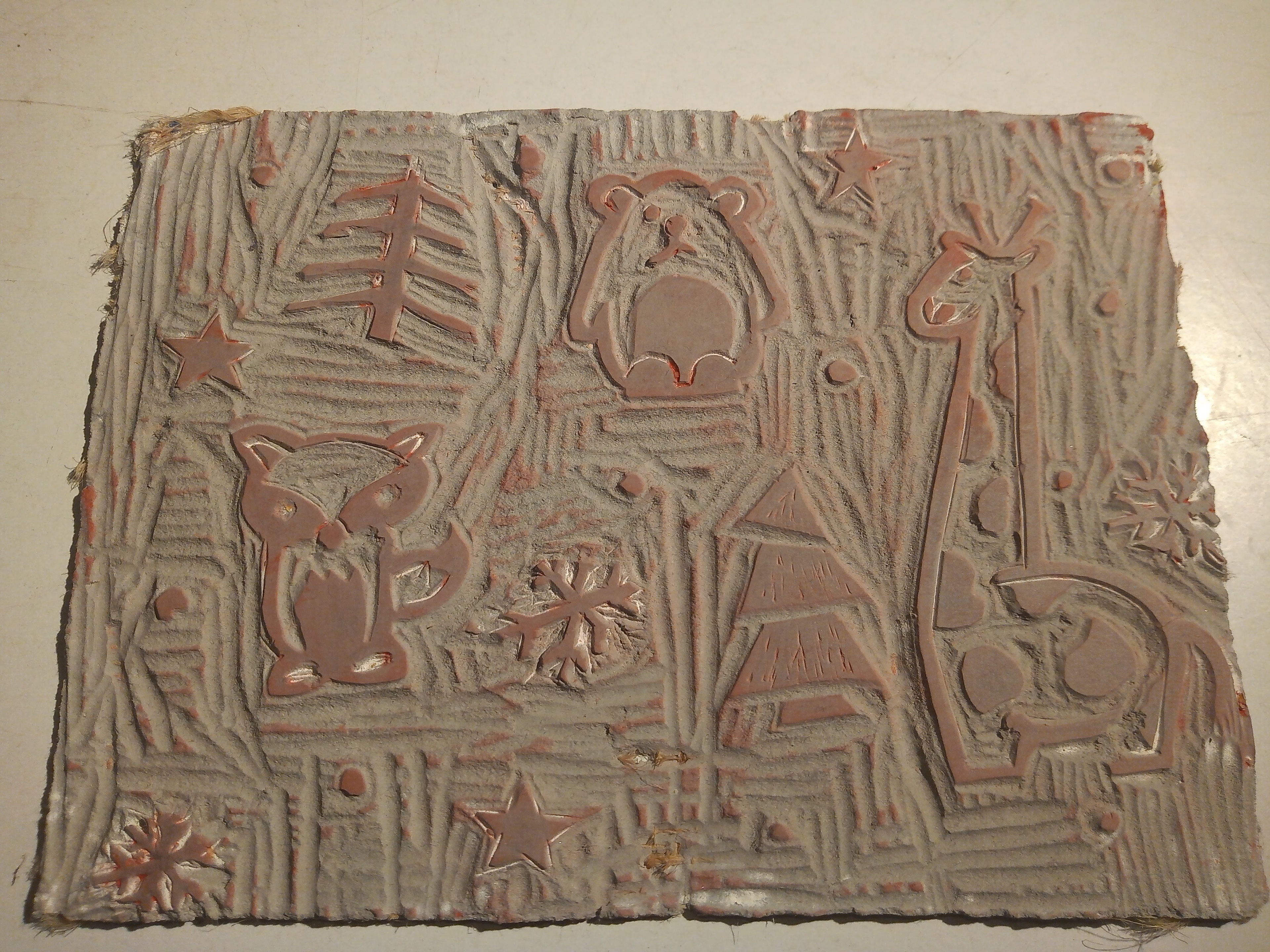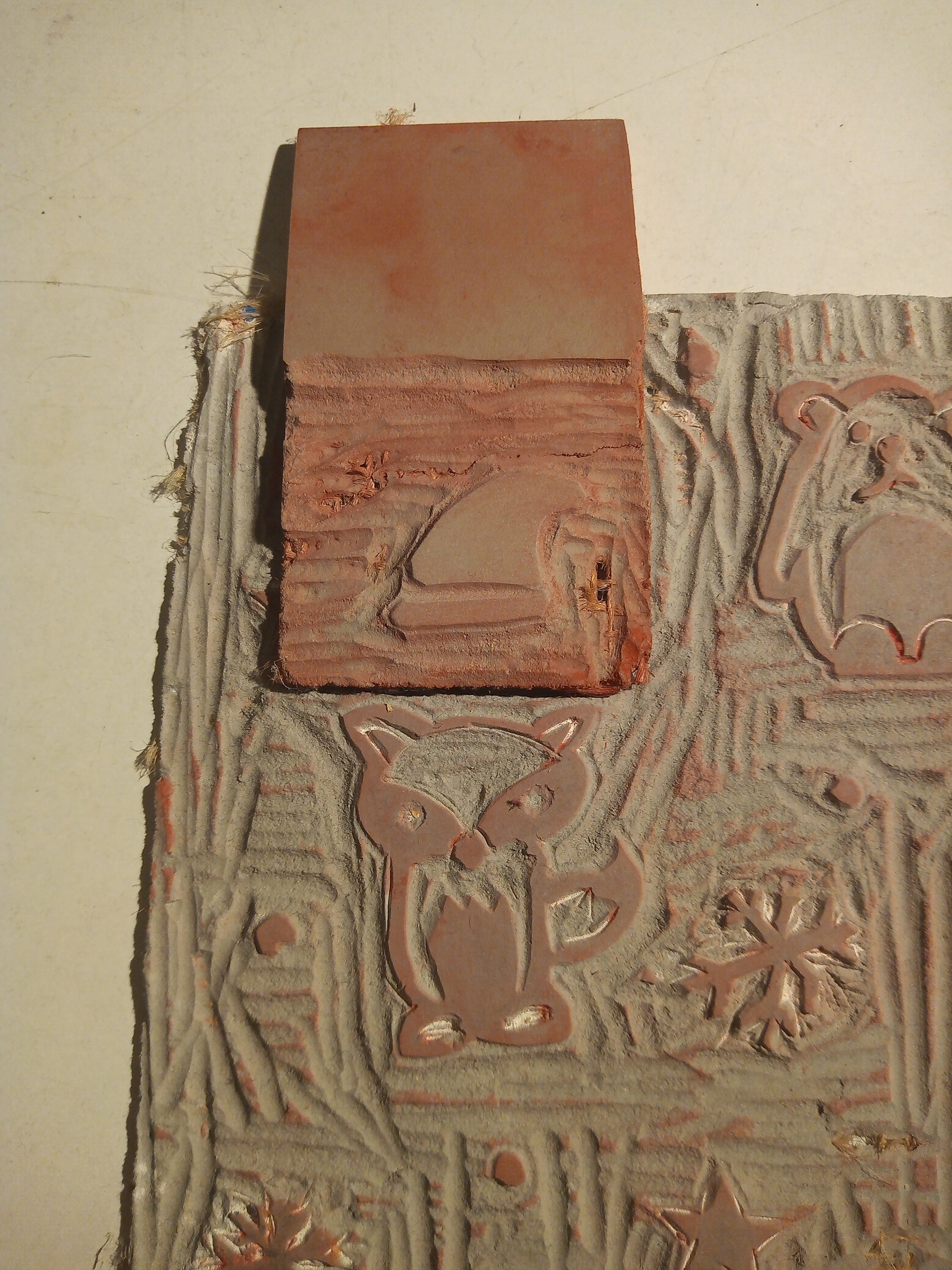 Once the lino design was cut out of the sheet, I realised I wanted to include a little Christmas hat interchangeably between the different animals so I had a small offcut in which I added a little festive hat.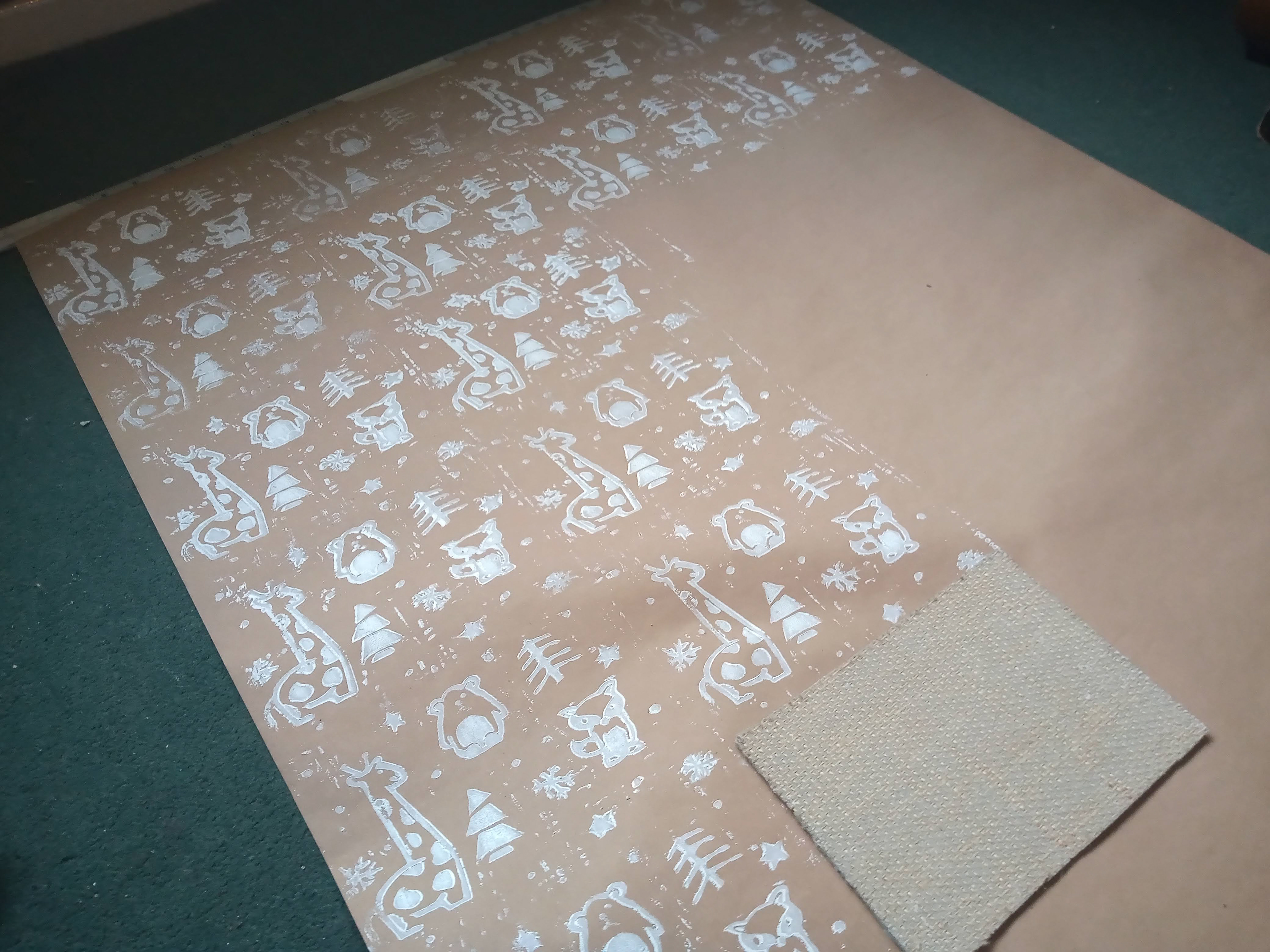 I rolled out a section of the roll and with a board underneath, a rolling pin to press down and a lot of patience, I began printing. I'd calculated that the design would go across 4 times to form the repeat and with the backing board being slightly wider than two prints wide, I had to work in pairs down each side bit by bit.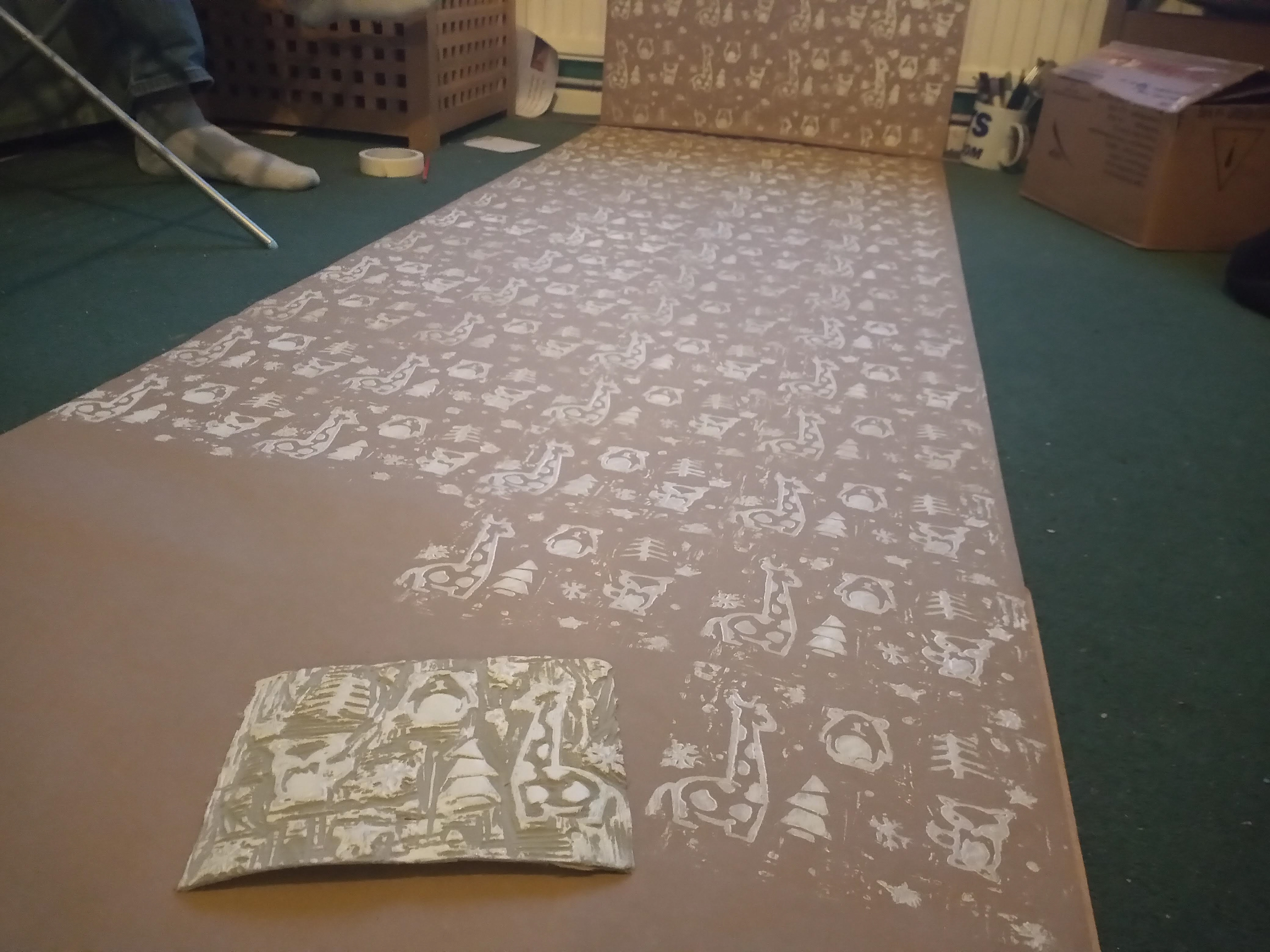 Once you've started, you just have to power through. I hadn't when starting quite planned how to let it all dry as I went along but for a good while, a large portion of the house was out of commission with the wrapping paper.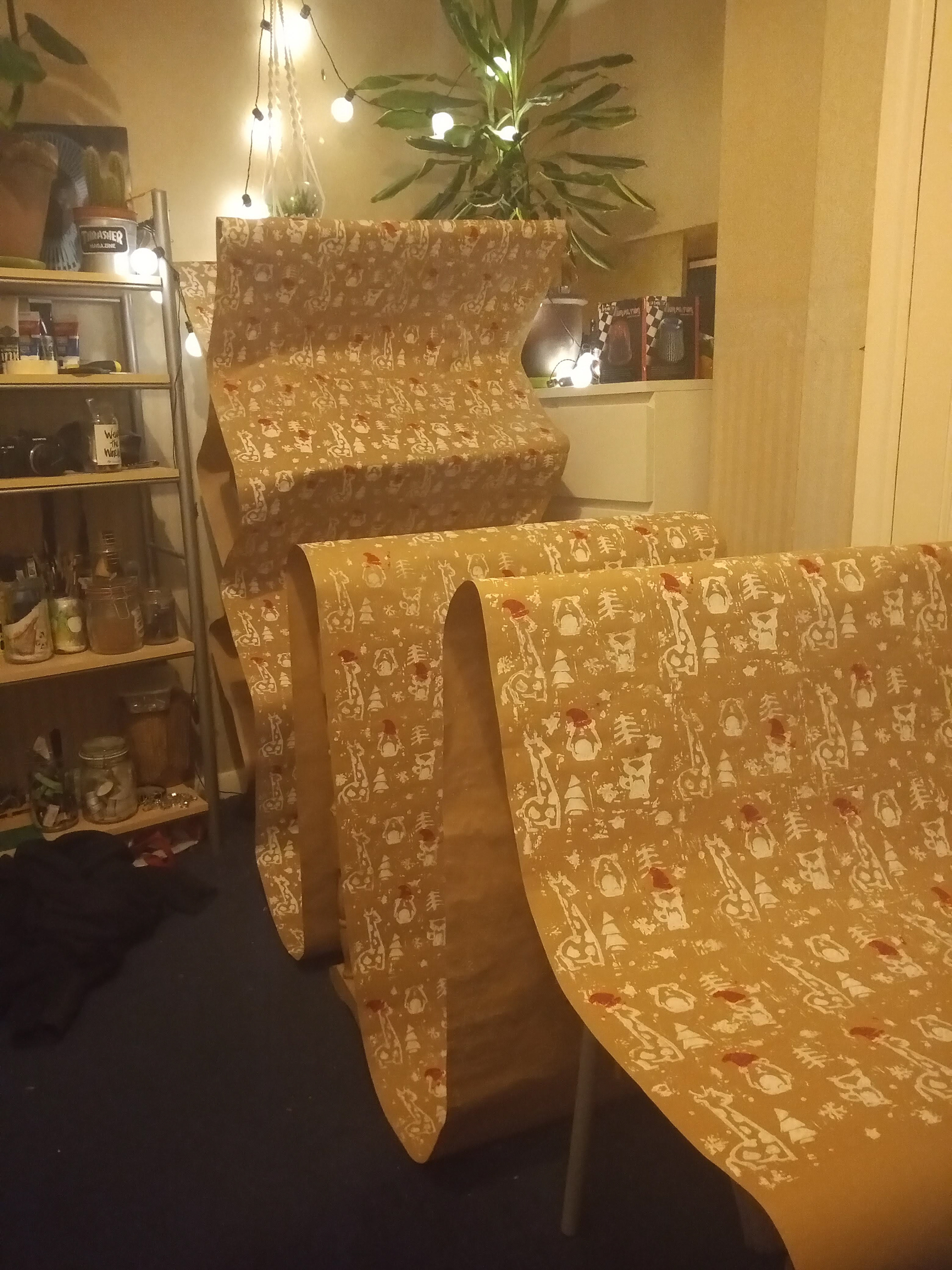 In the end, it was trailing over chairs, towel racks and a clothes horse just to dry. I had actually managed to print the whole roll and let it dry before realising the mistake of choosing a different colour to print on top having to repeat the cumbersome process for the little hat. Definitely worth it.